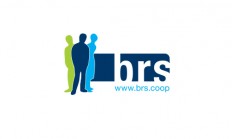 BRS
BRS supports microfinance and microinsurance projects to help sustainably improve the quality of life of the poorer population in the South. Not especially with cash, but rather with technical advice and in a dialogue with the stakeholders.
BRS has a unique concept of coaching in collaboration with its structural partners: the KBC group and the Cera cooperative. Thanks to their extensive expertise in the field of banking and insurance and many years of experience in cooperative entrepreneurship, BRS can provide customized advice and training with specific knowledge.
In addition to the expertise of the KBC Group employees, BRS also relies on the experience of former directors and managers of the KBC Group. After their active career within the KBC Group, they volunteer to coach and supervise in the long run the microfinance and microinsurance institutions (MFI's) whom BRS is working with.
In 2016, BRS also launched its own investment fund, the 'BRS Microfinance Coop', which provides loans to MFI's in Africa, Latin America and SE Asia.
Website of BRS