---

Interview
Mia Adams, founder of ADA: "It took steady support to call it development"
---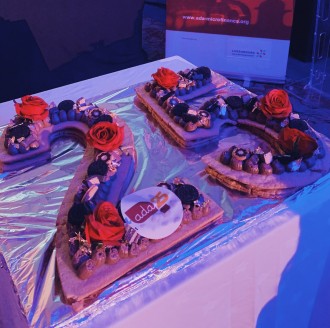 ---
Interview
Alpha Ouedraogo: "My vision is based upon the need for autonomy"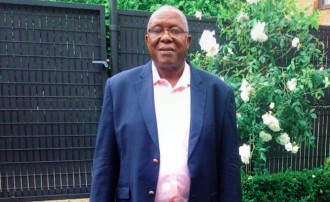 ---
This year, ADA celebrates its 25th anniversary, since its creation on May 11, 1994 by Mia Adams.
To celebrate this anniversary together, we organised an event on 20 November, as part of the European Microfinance Week by e-MFP. This was an opportunity to highlight ADA's achievements and its contribution to the development of inclusive finance over the past 25 years. This journey through time was built around 4 key themes that have driven ADA's actions:
Networking
Investment
Social performance
Each of the themes was presented by a duo of speakers who have been, or are still part of ADA's history. They gave us a glimpse into the future and the new challenges that lie ahead.
---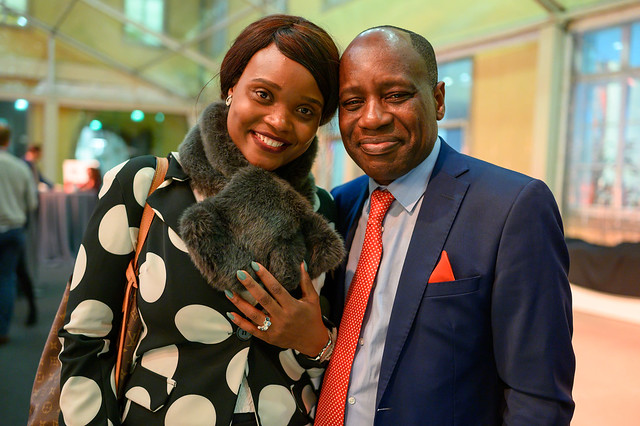 © Charles Caratini
---
Press releases
L'Essentiel - November 21, 2019 - n°2789 - Mathieu Vacon: read the article
Lëtzebuerger Journal - November 19, 2019 - n°270 - Catherine Kurzawa: read the article
---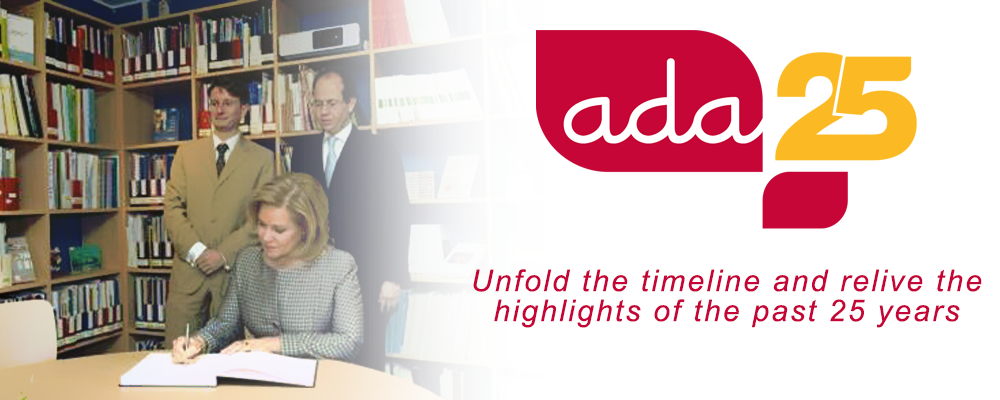 ---
Programme
18.00 – 18.15: Welcoming of participants (Robert Krieps room)
 
18.15 – 19.00: Discussions by theme "The present invites the past" (Robert Krieps room)

19.00 – 19.45: Discussions "The past builds the future" (Robert Krieps room)

19.45 – 21.00: Dinner cocktail (Agora room)
 
---
They talk about ADA...

Christian Baron, Head of Operations, ADA Luxembourg
Christian Baron is a French national and holds two Masters, the first one in Development Economics from University Paris I Sorbonne and the second one in Agriculture Economics from the Conservatoire National des Arts et Métiers of Paris.
He joined ADA in June 2016 as Executive Advisor, and went onto becoming Director of Operations of ADA in January 2017. Christian has been involved in the development of rural and urban MFIs in developing countries for more than 28 years. He began his career in microfinance as an expatriate technical advisor on the implementation of a village saving and credit bank network in Mali. Thereafter, he joined CIDR Head Office, where he was responsible for the backstopping function in the Microfinance Department for more than 10 years. He then joined the GRET in 2003 as Head of the "Microfinance and SME Department". Besides the promotion of microfinance activities in Africa, Asia and Central America, he developed several programs aiming to facilitate SME access to support, advice and training services. For the five years before joining ADA, Christian was responsible for providing backstopping services to Greenfield MFIs projects in Africa and South East Asia. He also served as a Director of several MFIs.

---
Marc Bichler – Ambassador-at-Large for Climate Change & Human Rights, Ministry of Foreign & European Affairs, Luxembourg
Marc Bichler is a lawyer by training and a diplomat by choice. The topic of sustainable development runs as a common thread through his professional career. He joined the Ministry of Foreign Affairs in Luxembourg in 1990 and has consecutively served as Deputy Director for Development Cooperation and Humanitarian Action (1995-2000), as Deputy Permanent Representative of Luxembourg to the United Nations in New York (2000-2005), then as Director for Development Cooperation and Humanitarian Action and Ambassador to Burkina Faso, Mali and Senegal with residence in Luxembourg (2005-2012). From November 2012 to April 2014, he was the Executive Secretary of the United Nations Capital Development Fund (UNCDF) in New York and is serving since August 2014 as Luxembourg's Ambassador-at-Large for climate change. In his successive functions, Mr. BICHLER grew extensive expertise and experience in the field of sustainable development in general and of financing for sustainable development, including on innovative financing in the fields of microfinance, financial inclusion and climate finance, in particular.

---
Micol Guarneri - Independent consultant, France
Micol Guarneri has almost 20 years of experience in microfinance, having provided evaluation, rating, consultancy, capacity building and training services to numerous investors and FIs in Africa, Latin America, ECA, and Asia. She has worked for more than 11 years with Microfinanza Rating, starting as financial analyst, up to the position of Social Rating Director, in charge of the development of social rating, Client Protection (CP) assessment methodology and tools. In this capacity and as President of the social rating committee of MicroFinanza Rating she has directly performed or supervised hundreds of rating and social rating assignments worldwide. She participated in the sector's efforts (SPTF) for the standardization of social indicators and Universal Standard for Social Performance Management and she was a member of the Technical Committee of SMART Campaign Certification Program, contributing to the development of the client protection standards and certification methodology. Micol Guarneri is an accredited SMART Lead Assessor. As a Consultant, she specialized in training (to investors and MFI) and provision of technical assistance services for the improvement of Social Performance Management (SPM) systems, client protection practices, social impact and environmental and social management systems (ESMS). She led several TA projects and she has a unique experience in testing the application of the SMART Client Protection Framework to an off-grid solar panel providers, the German company MOBISOL. She is the Key Expert of the Work Stream 2 (European Code of Good Conduct for Microcredit Provision) for the EU EaSI Project since 2015.

---
Fernand Pillonel – Chief Executive Officer of OXUS Development Network, Tajikistan
After having studied Political Science in Geneva, Fernand starts working in Afghanistan as a humanitarian volunteer in a French NGO from 1987 to 1989. The birth of his first daughter brings him back to Switzerland at the age of 28, where he begins his career in the banking sector in a Swiss bank (BCV Banque Cantonale Vaudoise), specialised in trade finance of commodities in Latin America, Africa and in the former Soviet Union.
In 2000 and for 10 years, he becomes country director of the European Bank of Reconstruction and Development to lead, in turn, the EBRD offices in Kyrgyzstan, Tajikistan and Uzbekistan and contributes in particular to the development of microfinance in Central Asia, with funding of banks and MFIs and technical assistance programmes.
In 2010, he assists and then leads the creation of a Swiss cotton company in Tajikistan, ECOM, implementing sustainable cotton growth in Tajikistan and introducing the "Better Cotton Initiative".
In 2014, he moves to Bishkek to advise Swiss shareholders in setting up the Kyrgyz Swiss Bank, before coming back to humanitarian action as Director of ACTED in Kyrgyzstan and Uzbekistan.
With his banking experience ranging from financial institutions to microfinance and rural credit, Fernand gradually integrated the governance of the OXUS microfinance group and became chairman of the Boards of OXUS Kyrgyzstan, OXUS Tajikistan and OXUS Afghanistan in summer 2018. In March 2019, Fernand became Chief Executive Officer of OXUS Development Network.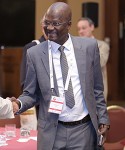 ---
Yombo Odanou – General Manager of the Coopérative d'Epargne et de Crédit des Artisans (CECA) in Lomé (Togo) and President of the MAIN Network
Yombo Odanou has a combined professional experience of 21 years in microfinance. He holds a Master's degree in business management, a postgraduate degree in banking from Paris (ITB Paris) and a professional Master in microfinance.
Since 2003, he is the General Manager of the Coopérative d'Epargne et de Crédit des Artisans (CECA), one of the largest decentralized financial systems in Togo with over 25 years of experience, whose mission is to offer financial and non-financial services to artisans, especially micro-entrepreneurs in Togo.
Following the MAIN Network General Assembly held on 25 October 2019 as part of the SAM in Ouagadougou, Yombo Odanou became President of the MAIN Network.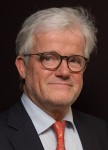 ---
Raymond Schadeck – Chairman of Investing for Development SICAV-LMDF, Luxembourg
Born in 1955, Raymond Schadeck holds a Master's degree in economics (1979) and a law degree (1981) from the Louis Pasteur University in Strasbourg. Since 2012, he holds a certificate in corporate governance from INSEAD and is an INSEAD and ILA (Institut Luxembourgeois des Administrateurs) certified Director. Since July 2018, Raymond Schadeck acts also as Chairman of Investing for Development SICAV.
Mr Schadeck spent a large part of his career in the international audit and consulting firm Arthur Andersen (1981-2002). He then joined Ernst & Young as CEO until 2010. In 2010, he decided to leave the Ernst & Young network to devote himself entirely to a career as an independent director for Luxembourgish companies such as Luxexpo, Luxinnovation (until March 2018), Banque Raiffeisen, CDCL, SnapSwp, Minusines, Deveco, Intesa Sanpaolo Holding International and Private Equity International. Raymond is also the present Chairman of the Institut Luxembourgeois des Administraterus (ILA) and a Vice-chairman of Luxembourg's Sustainability Council.
Mr Schadeck is chairing Up Foundation, is the Vice-chairman of EPI – Association luxembourgeoise pour l'Encouragement, la Promotion et l'Intégration sociale de jeunes et jeunes adultes en détresse –, member of the Board of Directors of EME – Ecouter pour Mieux s'Entendre – and of Equilibre. He was also a founding member of the "Et ass 5vir12" initiative, which was committed to a radical change in mentality within Luxembourgish society in the interest of future generations.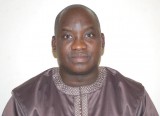 ---
Ousmane Thiongane – General Manager, Union des Institutions Mutualistes Communautaires d'Epargne et de Crédit (U-IMCEC), Senegal
Mr Ousmane Thiongane, a Senegalese citizen, has a solid background in business management and organizational management. He holds university and post-graduate degrees in economics and an MBA from CESAG.
After various experiences in private enterprise as a senior executive, he worked for more than 20 years in the field of microfinance and community development. As Managing Director, he currently heads a network of microfinance institutions called U-IMCEC, an ADA partner, which operates in 12 of Senegal's 14 regions through 45 agencies and offices located in rural and peri-urban areas.
He has proven experience in inclusive finance, reinforced by his participation in several national and international meetings and by his study and program evaluation missions in several West African countries. He is a founding member and former President of the Association Professionnelle des Systèmes Financiers Décentralisés du Sénégal and of the African Microfinance Network (AFMIN).
Mr Thiongane was also captain of Senegal's national football team in the 1990s.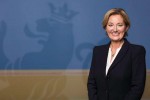 ---
Paulette Lenert – Minister for Development Cooperation and Humanitarian Affairs
Paulette Lenert was born on 31 May 1968 in Luxembourg.
Education and qualifications
Following her secondary school studies at the Athénée de Luxembourg, Paulette Lenert was awarded a degree in private and corporate law from the University d'Aix-Marseille III in 1991. After her master's degree, she pursued her studies in the United Kingdom and obtained a master's in European Law from the University of London in 1992. Paulette Lenert focused her continuing education as much on European Law as on the development of her skills in public management and systemic approach.
Governmental posts
Following the legislative elections of 14 October 2018, Paulette Lenert joined the government as Minister for Development Cooperation and Humanitarian Affairs and as Minister for Consumer Protection on 5 December 2018 in the coalition government formed by the Democratic Party (DP), the Luxembourg Socialist Workers' Party (LSAP) and the Green Party (déi gréng).
Professional activities
Paulette Lenert began her career as a lawyer at the Luxembourg Bar in 1992. She joined the Ministry of Justice in 1994 in the function of justice attaché. In 1997, she was appointed First Judge of the Administrative Tribunal and served as vice president until 2010. From 2010 to 2013, she was senior government advisor to the Minister Delegate of Solidarity Economy.
She was the head of the newly founded Facilitation Unit for Urban Planning and Environment attached to the Ministry of State in 2013. Following the reshuffle of the ministerial departments in 2013, she joined the Ministry of the Civil Service and Administrative Reform in the function of senior government advisor and was in charge of the general coordination as of 2014. Furthermore, in January 2017, she was nominated executive director of the National Institute for Public Administration. Paulette Lenert resigned from her functions upon joining the government.
Activities relating to associations
Paulette Lenert was a board member of the ProActif a.s.b.l. between 2011 and 2013. She was also a board member of Initiativ Rëm Schaffen a.s.b.l. and resigned from this function when she joined the government.
---
This event is organised with the support of the Directorate for Development Cooperation and Humanitarian Affairs.