Midi de la microfinance en ligne_EN

---
54th Midi de la microfinance et de l'inclusion financière 
Supporting young entrepreneurs in developing countries

 
With Franz Fayot, Minister for Development Cooperation and Humanitarian Affairs of Luxembourg.
Nearly one in three people in the world is a young person and almost 90% of them live in low- and middle-income countries. Moreover, facing the prospect of unemployment, poverty, and vulnerable forms of employment, this young and dynamic segment of the population tends to look abroad for better opportunities.  
We are honoured to welcome Franz Fayot, Minister for Development Cooperation and Humanitarian Affairs of Luxembourg, as a panellist of the first Midi in Luxembourg in two years. Minister Fayot will be joined in the discussion by Dr. Alfred Hannig, Executive Director of the Alliance for Financial Inclusion, and Patrick Losch, ADA Chairman. The panel will be moderated by Gerhard Coetzee, CGAP (Consultative Group to Assist the Poor) Lead Customer Value. 
This Midi will allow stakeholders to exchange experiences and to discuss their  plans for fostering youth entrepreneurship in developing countries, a strategic focus area for Luxembourg and the global microfinance sector. 
---
Press release: 
---
Programme: 
Moderator:
Gerhard Coetzee, Lead Customer Value at CGAP
12.00: Welcome address by Jean-Philippe Donge, Head of Fixed Income chez BLI – Banque de Luxembourg Investments
12.05: Discussion between the speakers
Franz Fayot, Minister for Development Cooperation and Humanitarian Affairs of Luxembourg
Dr. Hannig, Executive Director of the Alliance for Financial Inclusion
Patrick Losch, ADA Chairman
Relive this Midi on video:
---
Speakers:  
Franz Fayot - Minister for Development Cooperation and Humanitarian Affairs of Luxembourg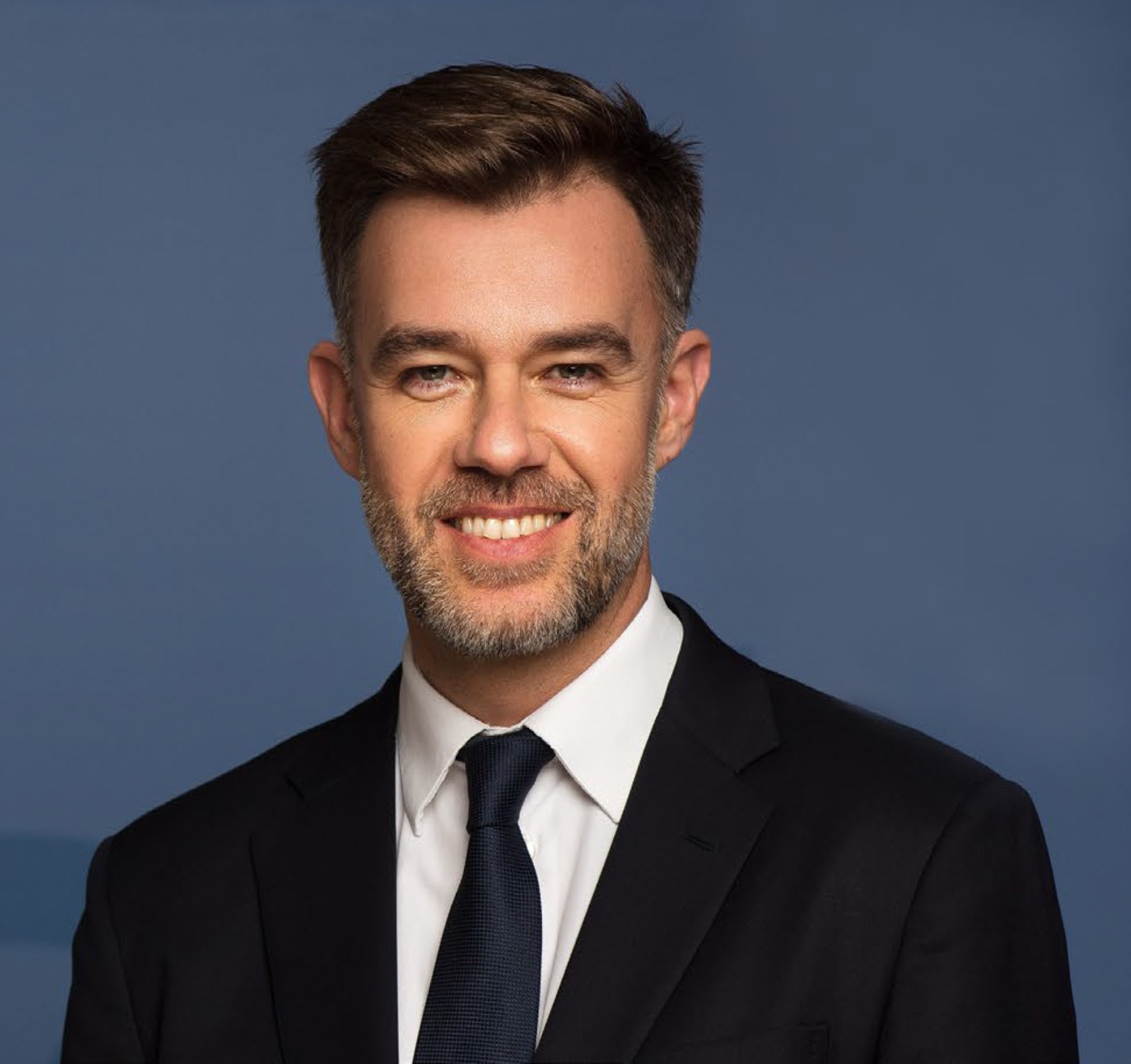 Following secondary school studies at the Athénée de Luxembourg, Franz Fayot pursued a higher education in Luxembourg and Paris, followed by a DEA (post-graduate diploma of advanced studies) in corporate law from the Université Paris I Panthéon-Sorbonne in 1996. Following the cabinet reshuffle on 4 February 2020, Franz Fayot joined the coalition government formed by the Democratic Party (DP), the Luxembourg Socialist Workers' Party (LSAP) and the Green Party (déi gréng). He was appointed Minister for Development Cooperation and Humanitarian Affairs and Minister of the Economy.  
A member of the LSAP since 1994, Franz Fayot became chairman of the LSAP in 2019 until February 2020.
Franz Fayot was elected to Parliament in 2013 and in 2018, as candidate for the LSAP in the constituency of the Centre. In Parliament, he assumed the role of rapporteur for the draft budget for 2015 and focused on public finances, cultural policy, as well as on social justice and poverty issues. From 1997 until his appointment to the government, Franz Fayot worked as a barrister in Luxembourg. 
---
Patrick Losch - Chairman, ADA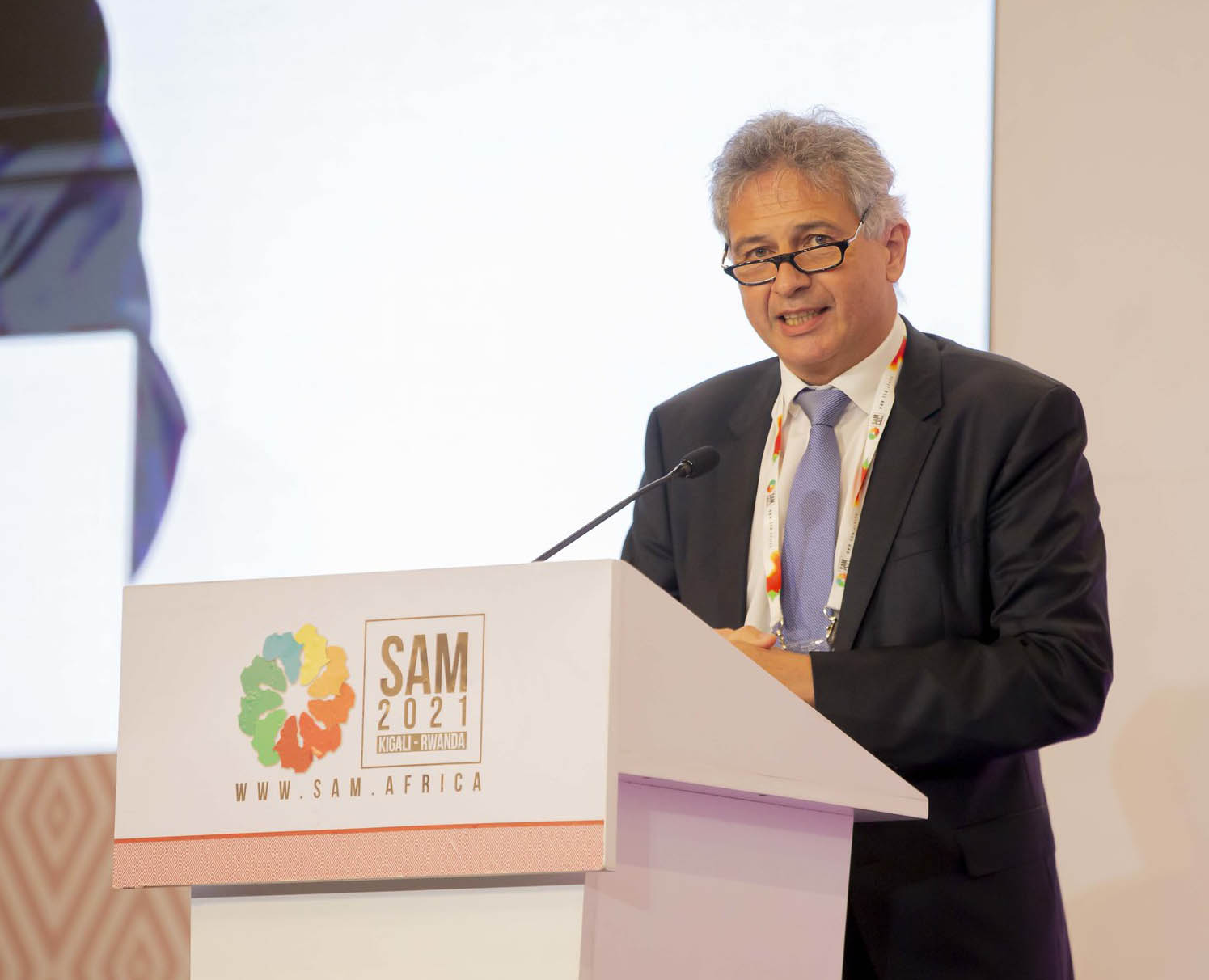 After his university studies in political economy in Bonn and in project management in Nancy, Patrick Losch held various management positions in a Luxembourgish automotive group. In 2008, wanting to focus more on social and environmental development, Patrick decided to resign from his position and became an independent investor. He is dedicated to entrepreneurship in the areas of inclusive finance, with a focus on agricultural, forestry and energy in South Asia, West Africa and Central America. 
Patrick co-initiated the Forestry and Climate Change Fund (FCCF) and became a member of the investment committee and board of directors of its umbrella fund Investing for Development (IforD). In parallel, he sits on the boards of numerous Luxembourgish associations, including Friendship Luxembourg asbl and Fondation Jean Hamilius junior. He is president of the Fondation Hëllef fir d'Natur de natur&emwelt and of ADA.  
Patrick is passionate about forestry and manages his own forests in Luxembourg with sustainable methods.  
Patrick has also completed the Executive Program for Growing Companies at Stanford Graduate Business School in California, the Executive Program on Financial Institutions for Private Enterprise Development at the Harvard Kennedy School, and the Executive Program on Key Converging Technologies and Ethical Leadership at Silicon Valley Singularity University in California. 
---
Dr Alfred Hannig - Executive Director - Alliance for Financial Inclusion(AFI)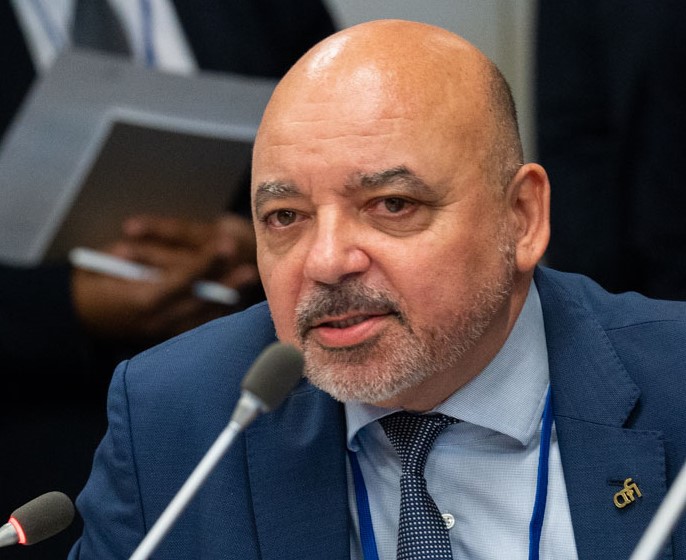 Dr.  Hannig  is  the  Executive  Director  at AFI,  a  global  network  of  100 policymaking  and  regulatory  institutions  from about  90  countries,  dedicated  to  providing  the  world's  unbanked safe access to the formal financial system through smart policy initiatives. As  Executive  Director,  Dr.  Hannig  has  overseen  the  growth  of  AFI  from global  start-up initiative  with  a  few  enthusiastic  members  into  a  global  network  and  international  organization of   over 100 institutions.  
In  his current role, Dr. Hannig is responsible for leading AFI's overall strategy and policy direction, as well as ensuring smooth operations across the network. As a member of the AFI Board of Directors and Head of the AFI Management Unit, he also acts as a liaison to ensure the effective running of programs while also overseeing the development of policy analysis, donor relations and member engagement.  
As the public face of AFI, he takes an active role in championing the network's global policy leadership  in  financial  inclusion  and  its  innovative  cooperation  model  among  financial  regulators in emerging and developing economies.  
Before officially launching AFI in 2008, Dr. Hannig spent three years leading the design and development of AFI's unique institutional peer to peer knowledge network concept, aimed at scaling up financial inclusion policy and regulatory solutions that have proven successful in developing and emerging countries. Prior to his work at AFI, Dr. Hannig worked extensively with Bank Indonesia, Bank of Uganda, Bolivia's Superintendencia  de  Bancos,   German  Technical  Cooperation  and Germany's Ministry for Economic Cooperation and Development.  
---
Gerhard Coetzee - Lead Customer Value, CGAP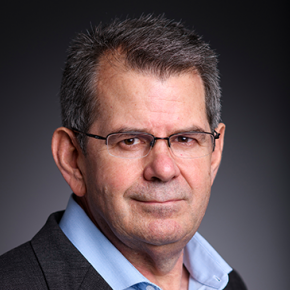 Gerhard Coetzee leads the Customer Value Team at CGAP (responsible for the CGAP gender strategy, protecting vulnerable consumers, and women in rural and agricultural livelihoods). He is an Extraordinary Professor at the University of Stellenbosch Business School.  Before CGAP, Gerhard was Head of Inclusive Banking at Absa Bank (South Africa), responsible for its branchless banking proposition. He was the founder and Director of the Centre for Inclusive Banking in Africa, a Professor of Agricultural Economics at the University of Pretoria, technical lead, and CEO of a consulting firm (owned by DAI). He had several senior roles at the Development Bank of Southern Africa. Career highlights include his role as Secretary for a Presidential Commission of Inquiry into Access to Rural Financial Services in South Africa, commissioned by President Nelson Mandela; and managing the inclusive banking segment of ABSA, designing, implementing and providing branchless banking services to 5m low-income clients. He is published widely and worked in several countries, the majority in Africa.  Gerhard holds a Ph.D. in Agricultural Economics from the University of Pretoria, South Africa. 
---
JEAN-PHILIPPE DONGE - Head of Fixed Income - Banque de Luxembourg Investments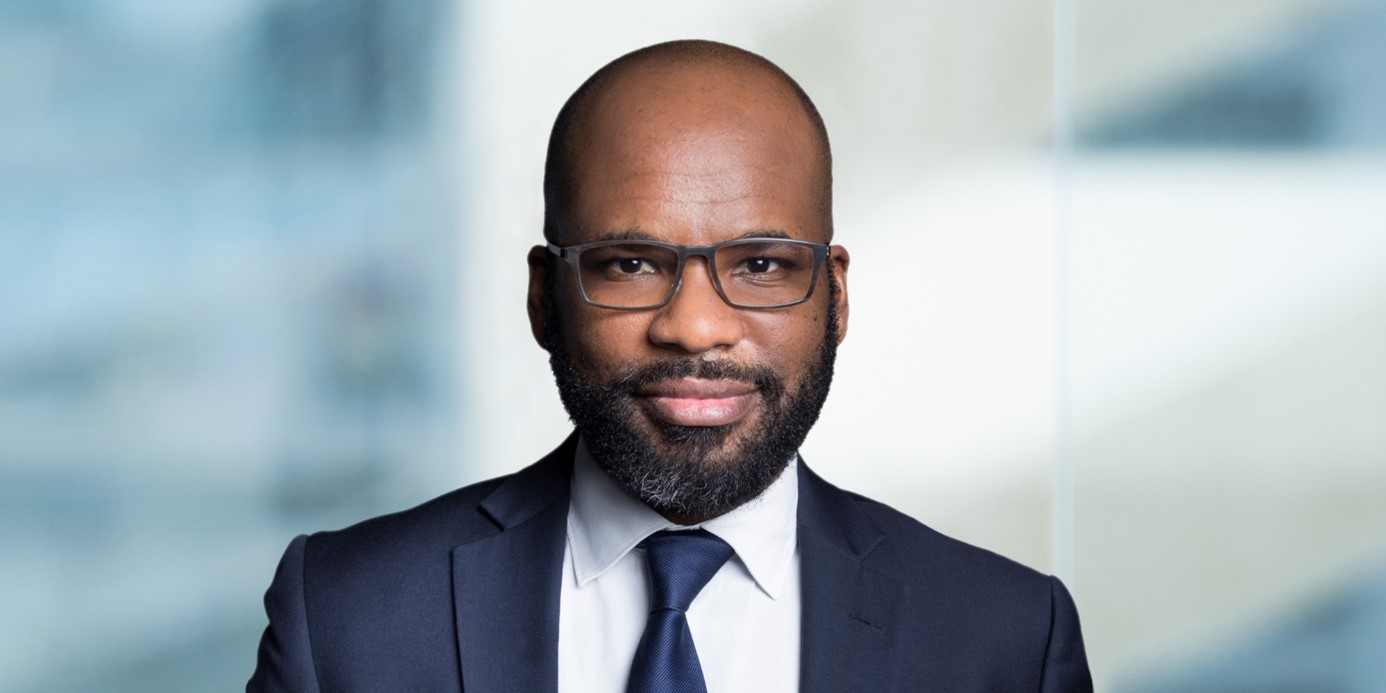 In 2001, after an initial series of experiences at financial institutions including BNY Mellon and Brown Brothers Harriman, Jean-Philippe Donge joined BLI – Banque de Luxembourg Investments, as a corporate bond financial analyst.
Jean-Philippe is currently in charge of bond market management and research. Emerging markets account for a significant proportion of the management methodology. His many years of experience, from sovereign debt to impact investing, have given Jean-Philippe an in-depth knowledge of the different categories of assets associated with these markets. This expertise is backed by a dedicated research team and the generation of convictions to feed into the construction of bond portfolios. 
In addition to microfinance and impact investing in general, the team and the methodology established by Jean-Philippe are also designed to provide an optimum response to sustainable development objectives. In 2020, he competed the Oxford Impact Investing Programme of the Said Business School - University of Oxford.  
Jean-Philippe has an Engineering degree from the Université Catholique de Louvain.
---
Midi de la microfinance, a panel discussion on various inclusive finance topics with a Q&A session, followed by a lunch reception, takes place at lunch time from 12.00 to 14.00.
The 54th edition is organized by ADA, with the support of the Directorate for Development Cooperation and Humanitarian Affairs and InFiNe.lu network, and in collaboration with Banque de Luxembourg.

Since 2006, our partner BRS organises similar Microfinance Lunchbreak sessions in Brussels. For more information, visit their Microfinance Lunch Break website.
---