Midi de la microfinance en ligne_EN

---

55th Midi de la microfinance et de l'inclusion financière 
Sustainable insurance: a meeting of two worlds 
Wednesday, 6 July 2022 from 12.00 to 13.00 (CET)
at the auditorium of Banque de Luxembourg (Blvd Royal 14, Luxembourg)
The panel discussion will be followed by a reception until 14.00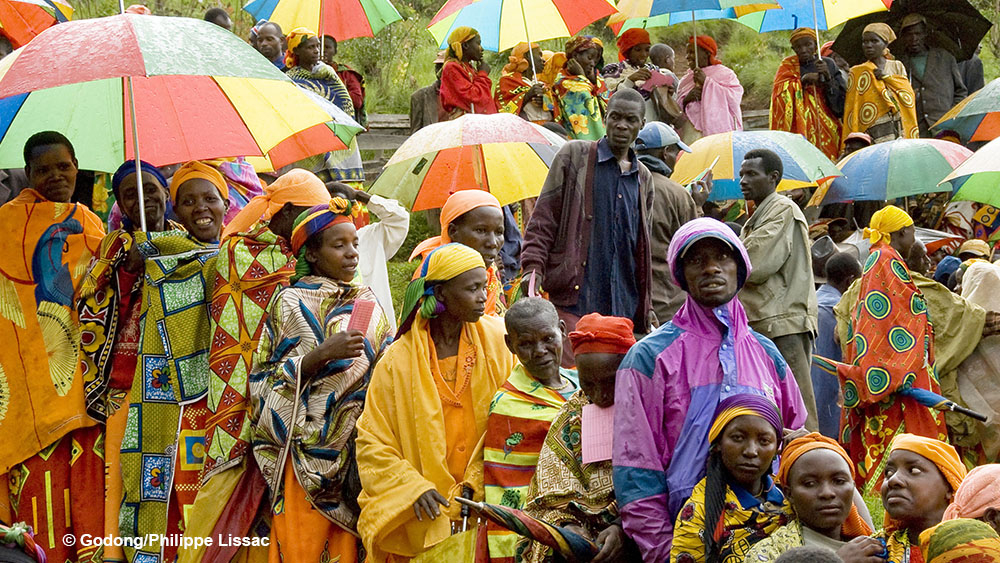 Please note that this is an in-person event, it will not be streamed online. 
With its Sustainable Finance Disclosure Regulation (SFDR) and the new taxonomy, the European Union is certainly accelerating the process by which financial players integrate sustainability and the ESG (Environmental, Social, and Governance) criteria into their business models. The aim of this new regulation is to encourage investments towards sustainable activities, as a key element towards making Europe climate-neutral by 2050. Inevitably, this is having a direct effect on the insurance industry and particularly on how they invest their financial assets.  
In addition, traditional global insurers, who are also serving emerging markets, together with innovative, pioneering players in the space, find themselves responding to the specific needs of people with very limited means and an increasing interest in products that can be crucial to strengthening their resilience. This trend is shown by the significant growth of health microinsurance, which after the Covid pandemic became the largest product line in Africa and Asia, reaching 104 million people in the 30 countries covered by the Study in 2021.
This commitment from insurance companies, and their growing attention to the environment and good governance, is a path to embrace the ESG criteria that more than ever, are at the heart of the political agenda and financial institutions' strategy, in Europe and beyond. Moreover, the ability of the insurance industry to be increasingly inclusive for millions represents an opportunity for them to reach potential huge new markets, while granting customers access to an extremely valuable tool to protect themselves against the risks of extraordinary events.  
Designed to bring stakeholders from two worlds together – Luxembourg's insurance and financial professionals alongside the Grand Duchy's robust financial inclusion ecosystem – this special lunchtime seminar will offer insights from AXA Emerging Customers, AM Best, a credit rating agency specialising in the insurance industry, and the Microinsurance Network.  
---
Agenda
Moderator:
Matthew Genazzini - Programme Officer, ADA, Luxembourg 
12.00: Welcome address by a representative of Banque de Luxembourg
12.05: Panel with:
Katharine Pulvermacher - Executive Director, Microinsurance Network, Luxembourg

Victoria Ohorodnyk - Associate Director, Analytics AM Best, the Netherlands

Laura Elena Rosado - Strategy and Performance Manager, AXA Emerging Customers, France
12.55: Closing remarks
13.00: Lunch reception
Please note that this is an in-person event, it will not be streamed online. 
The discussion will be in English (no translation will be provided). Participation is free of charge, but please note that registration is mandatory.
Please arrive 5 minutes before the start of the event and use public transport, bearing in mind that the bank's car park is reserved for clients.
A photographer will be present in the room, please inform him if you do not wish to be in the pictures.
---
Speakers:  
Matthew Genazzini -  Programme Officer, ADA, Luxembourg 
Matthew Genazzini has 11 years of experience in development finance working for the Microinsurance Network and ADA. He has a BA in Contemporary History from the University of Sussex and an MA in Latin American Studies from the University of London. He has experience managing capacity building and product diversification projects for financial institutions, with a particular focus on microinsurance. Matthew managed for 5 years the Technical Support for MFIs unit in ADA, which aims to strengthen financial institutions through the provision of financial and technical assistance services. Since 2020, he coordinates the Smallholder Safety Net Upscaling Programme (SSNUP). 
---
Katharine Pulvermacher - Executive Director, Microinsurance Network, Luxembourg 
Katharine Pulvermacher is Executive Director of the Microinsurance Network, a unique global platform that brings together stakeholders from across the inclusive insurance value chain.  
Katharine's prior experience includes developing and managing the investment research and marketing division for a London-based global trade association, before taking on the challenge of supporting investment into African SMEs, focusing on healthcare, affordable housing and renewable energy. During this period, she also acted as a mentor for micro-entrepreneurs in Kenya.  
As Africa Director for The Economist Corporate Network from 2010 to 2014, based in Johannesburg, Katharine provided market intelligence briefings to senior executives from global multinational companies based in Dubai, Ghana, Kenya, Nigeria and South Africa. Prior to returning to Europe at the end of 2015, Katharine worked as a senior strategy consultant on economic development projects at Monitor Deloitte. Over the years, she has also contributed to Economist Intelligence Unit research on financial inclusion and public health.  
Katharine is a Certified Expert in Microinsurance (Frankfurt School) and holds an MSc in Economics with Reference to Africa, which she obtained with distinction from the London School of Oriental and African Studies, and a BA in Social Science and Humanities from the University of Cape Town. 
---
Victoria Ohorodnyk - Associate Director, Analytics AM Best, the Netherlands 
Victoria Ohorodnyk is an associate director in AM Best's analytics division. Based in Amsterdam, she is responsible for the analysis and financial ratings of a portfolio of insurance and reinsurance companies across the European Union. 
Victoria is a contributing author to various AM Best research reports. She writes and speaks regularly about insurance markets within Europe, as well as innovation and ESG efforts of insurers within Europe, the Middle East and Africa (EMEA).  
Prior to joining AM Best in 2016, Victoria began her career in Fitch Ratings Inc. in New York City in the asset-backed securities group, where she held various positions during her five-year tenure.  
Victoria holds a bachelor's degree in international business and management from Rider University in the United States. 
---
Laura Elena Rosado - Strategy and Performance Manager, AXA Emerging Customers, France 
Laura is responsible for Strategy and Performance Management at AXA Emerging Customers, the inclusive insurance arm of AXA designing protection solutions that prevent vulnerable segments from falling into poverty. She was previously Senior Manager at the Global Strategy department of AXA in Paris, where she covered a wide range of topics involving adjacent growth opportunities with a focus on emerging countries. She is also a Board Member of the Microinsurance Network. Her professional career started as an insurance strategy analyst in Mexico, where she is originally from. She is committed to building resilience across vulnerable communities, and a true believer in the opportunity that the rising middle class represents to the insurance industry. 
---
Midi de la microfinance, a panel discussion on various inclusive finance topics with a Q&A session, followed by a lunch reception, takes place at lunch time from 12.00 to 14.00.
The Midi is organized by ADA, with the support of the Directorate for Development Cooperation and Humanitarian Affairs, and in partnership with Inclusive Finance Network of Luxembourg, Microinsurance Network and Banque de Luxembourg.

Since 2006, our partner BRS organises similar Microfinance Lunchbreak sessions in Brussels. For more information, visit their Microfinance Lunch Break website.
---