European Microfinance Week 2021 (17-19 nov.)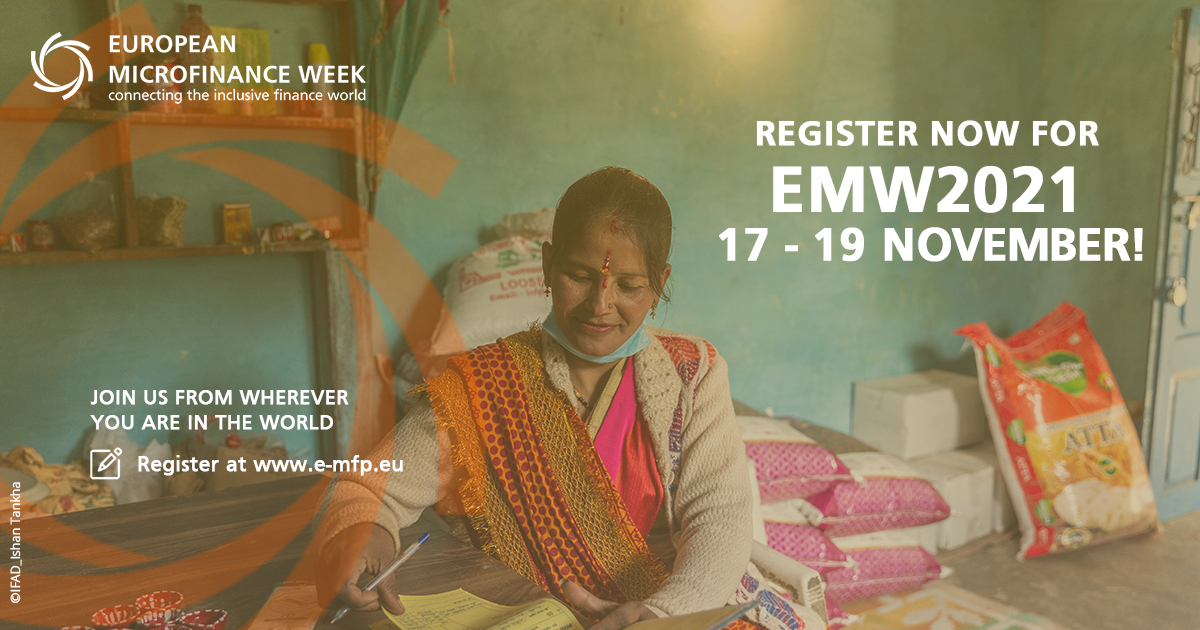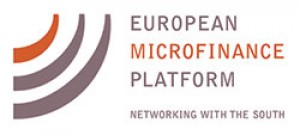 ---
European Microfinance Week (EMW) 2021 is back in virtual form
The past 15 months have been very challenging and during this time our partner e-MFP (European Microfinance Platform) has engaged with its members and friends and adapted its activities accordingly to best mitigate the effects this pandemic brings to our sector and the vulnerable people we as a community serve.
One of its flagship activities is European Microfinance Week held annually in November and while it is difficult to predict the progression of the pandemic, it remains likely that travel restrictions will still apply in the coming months and that participants from the global South will be unable to come to Luxembourg during the conference period. In order to ensure an international conference with the participation of stakeholders from all around the world, e-MFP has therefore decided to organise European Microfinance Week 2021 virtually, 17 to 19 November, building on the excellent experience from the 2020 edition.
---
ADA at the European Microfinance Week
Wednesday 17 November - 15:30 - 16:30
Panel session "Inclusion financière des jeunes entrepreneurs : un long chemin parcouru et des innovations toujours possibles"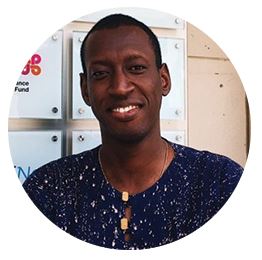 This session shows new ways to improve access to finance for young entrepreneurs through collaboration between financial institutions and entrepreneurial support structures and the development of innovative financial products.
Moderator: Dominique Owekisa (ADA)
Speakers: Fatoumata Niang Niox (Jokkolabs Senegal), Franck Merceron (Swisscontact Mali) et Lamine Dia (U-IMCEC Senegal)
---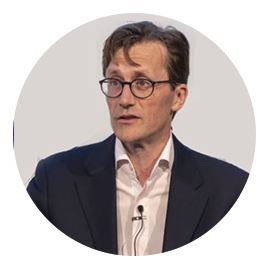 ADA has initiated two digital finance support programmes: in 2017 in Africa (Digital Finance Initiative) and in 2018 in Central America. The objective of these projects is to accelerate the development of financial inclusion by supporting and encouraging MFIs to define and implement their digital strategy. Following the evaluations of these two projects, ADA wishes to share its experiences with financial inclusion stakeholders. The diversity of contexts in which these projects have been implemented and the different approaches can benefit the sector. This panel will allow us to take stock of the types of digital finance projects that have been implemented, as well as the pilot of a platform for linking farmers' organisations and MFIs (F2.0), to draw lessons from the evaluations and recommendations, and to reflect on the future.
Speakers: Arnaud de Lavalette (ADA), Pascal Simon (AMARANTE COnsulting), Philippe Fori (COOPEC-SIFA) and Manon Loison (The LHoFT - The Luxembourg House of Financial Technology)
---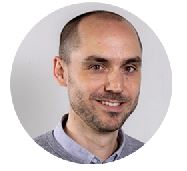 More and more MFIs are looking to get support for technical assistance aside from financial investments. It can help strengthening their financial and social performance, working on new products, services, reaching new type of clientele, adapting their strategy to new challenges. The Foundation Grameen Crédit Agricole will share the results of their main findings on the work they did in that field since 2013 with their latest publication "Our Technical Assistance offer" and ADA will present the main issues of their SSNUP Programme.
The discussion will be on what works and doesn't works in TA, and what are the challenges and the opportunities for collaboration at this level.
Speakers: Violette Cubier (Grameen Credit Agricole Foundation), Matthew Genazzini (ADA), Benedetta Ferraro (Microfinanza Srl), Julie Torres-Szantyr (SIDI) and Gabrielle Orliange (Fefisol)
---
Participate online in the European Microfinance Awards 2021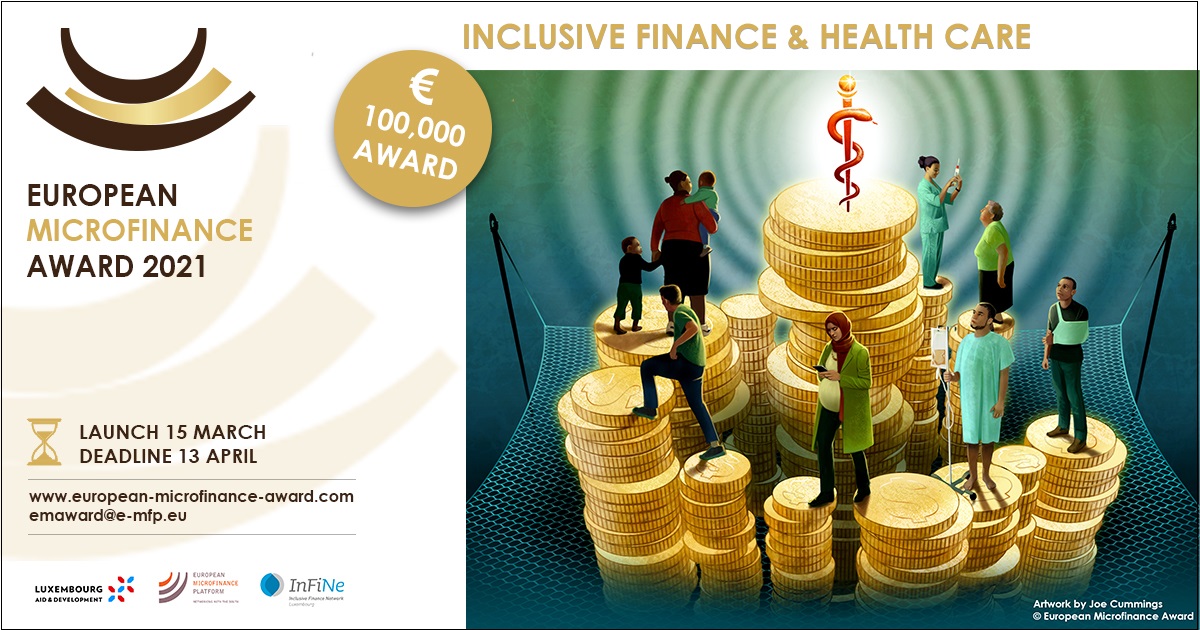 The European Microfinance Award 2021 on 'Inclusive Finance and Health Care' highlights initiatives that facilitate access to quality and affordable health care for low-income communities.
On the 22nd and 23rd September 2021, the Selection Committee chose the three finalists who will go on to compete for the €100,000 prize: CRECER IFD from Bolivia; Dreamlopments Ltd. from Thailand; and Fonkoze from Haiti.
The 2021 edition, which is digital and open to all, will be broadcast live in three languages (English, French and Spanish).