Body
---
Project objectives
To facilitate and co-finance in a first phase the elaboration of a diagnostic analysis and of an action plan and in a second phase the implementation of digital solutions by MFIs.
Areas of intervention
Benin, Burkina Faso, Burundi, Cameroon, Côte d'Ivoire, Guinea, Madagascar, Mali, Senegal, Democratic Republic of Congo, Republic of Congo, Sierra Leone and Rwanda.
Responsible for the project
Carla Palomares - c.palomares@ada-microfinance.lu
Soulémane Isso Takou Djobo - s.djobo@ada-microfinance.lu
Project managers (DFI team)
- Arnaud de Lavalette (based in Luxembourg): a.delavalette@ada-microfinance.lu
- Catherine Liziard (based in Burkina Faso): c.liziard@ada-microfinance.lu
---

---
Whether as a means of reaching people in areas that are difficult to access, of offering fast and secure services to customers, or of reducing costs, the opportunities offered by digital solutions are numerous and promote financial inclusion. For this reason, ADA helps microfinance institutions (MFIs) integrate digital solutions into their strategies. In Africa, through the Digital Finance Initiative, and in Central America.
---
In Africa: Digital Finance Initiative (DFI)
---
Objectives
The Digital Finance Initiative (DFI) has been established over a 5 year period. It began in 2017 and will run until 2021.
The DFI's objective is to help microfinance institutions (MFIs) to define and to implement their digital strategy in order to improve their financial and social performances and, as a consequence, to favour financial inclusion in their country.
ADA's Digital Finance Initiative (DFI) represents an opportunity to accelerate the development of financial inclusion by supporting the MFIs and encouraging them to open up new alternative distribution channels to improve their geographic coverage and to offer new innovative products and services to their beneficiaries and/or to improve their operational efficiency.
In order to do this, these MFIs benefit from the support of a dedicated team of which helps them to identify their needs, to identify the digital solutions and to implement them by providing a financial contribution, as well as support to manage the project.
The DFI is therefore able to provide strategic, methodological and technical support, as well financial support to those who reach the stage of implementing the chosen solution.
---
3-step support
Step 1: initial workshop to identify the priorities
The DFI workshop brings together MFI senior managers for a week. It provides the MFI with the content and methodological tools needed to define a digital strategy and identify its priorities.

Step 2: pre-project phase: establishing a digital project
During this phase, which may last from 3 to 6 months, ADA supports the MFI in defining its digital project (preparing specifications, publishing calls for tender, selecting technical service providers, etc.). The MFI then drafts a co-financing dossier which, if approved by the selection committee*, may be co-financed by ADA and other donors for up to 70% of the investment costs, for a maximum of EUR 100,000.
*The selection committee is composed of members of the Board of Directors of ADA, Deloitte Digital, POST Luxembourg, LuxFLAG, LHOFT (Luxembourg House of Financial Technology) and Alpha Financial Markets Consulting.

Step 3: pilot phase: implementation of the digital project
After acceptance of the file by the Committee, the implementation of the project can start with a pilot on the scale of one or two agencies. At this stage, ADA offers the MFI financial support, as well as technical support in all areas impacted by the project: redefinition of procedures, staff and client training needs, risk management. As soon as the test phase is complete and conclusive, the MFI deploys the project throughout the network. It is at this moment that the accompaniment of ADA stops, having then considered the institution as autonomous.
---
Support for 3 types of projects
- integrating telecom operators to enable customers to perform tasks with their mobile phones;
- setting up a network of fixed or mobile agents to work as closely to customers as possible; and
- migrating the current MFI management information system (MIS) to the Cloud. This is one of the prerequisites for implementing the first two solutions.
MFIs can also select other types of projects (e.g. process digitisation, credit scoring).
---
Target: Least Developed Countries
Initially, the Digital Finance Initiative is aimed at the small and medium-sized MFIs (Tier II and Tier III) based in sub-Saharan Africa, the majority of which are members of the group of the Least Developed Countries (LDCs): Benin, Burkina Faso, Burundi, Cameroon, Côte d'Ivoire, Guinea, Madagascar, Mali, Senegal, Democratic Republic of the Congo, Congo Republic, Rwanda, Sierra Leone, Togo, ….
ADA is convinced that the digital finance tools will make it possible to open up access to financial services at an unprecedented pace in these countries which still have a low rate of financial inclusion.
Body
---
Creating a Toolbox
In response to the growing demand, ADA has created a toolbox specifically designed to meet the needs of MFIs in the field of digital finance. It is composed of :
- Tools to define operational needs
- Grids for analysing responses to calls for tenders
- Impact calculation tools
- Project coordination tools
---
F2.0 (Farmer 2.0): a platform for linking farmer organizations and MFIs
In 2020, the DFI continued to develop a project initiated in 2019, called F2.0 (Farmer 2.0). This is a web platform that connects actors in the agricultural value chain (particularly farmers' organizations) with MFIs, with the aim of facilitating the transmission of information between each actor and thereby promoting the financial inclusion of small producers.
Initially, F2.0 was developed with the aim of promoting the distribution of warrantage and input credits. The approach was therefore very much oriented towards farmers' credit needs, hence the strong involvement of farmers' organizations. In reality, F2.0 promotes much more than access to credit services. It offers farmers the possibility to:
to open a bank account ;
order (on credit or not) and receive their agricultural inputs (resources used by the farmer to run his farm, such as fertilizer, seeds, etc.);
pay for their inputs through the sale of crops at "fair trade" prices;
to benefit from the increase in agricultural prices through warrantage credit.
More concretely, the platform helps manage several links in the agricultural cycle:
upstream, it allows to define input catalogs, to place orders, to have them financed by the MFI and to follow up on their delivery by the farmers' organization;
downstream, it facilitates the follow-up of the collection of crops from beneficiaries, then the follow-up of stocks and the sale by the farmer organization or the trader.
---
Status of the Digital Finance Initiative (DFI) — 2017 / 2020
| Stages of the DFI project  | Completed between 2017 and 2020    |
| --- | --- |
| Number of workshops | 14 |
| Validated pre-projects | 15 |
| Completed projects | 12 |

The DFI aims to support and roll out 20 digital projects at MFIs by the end of the project in 2021. 

While digitalisation is a priority for many MFIs, their management information systems, infrastructure, in-house expertise and willingness to embrace change still pose a real challenge. The search for funding is another barrier to the implementation of digital solutions because these projects have numerous and often expensive logistical and technical prerequisites. The DFI assists MFIs in setting up their projects. 
 "The development of digital solutions is an opportunity for MFIs to increase their reach, especially in rural areas, and improve financial inclusion."


Catherine Liziard, senior project manager for the Digital Finance Initiative at ADA
---
Progress in 2020
The Covid-19 crisis has dealt a severe blow to partner MFIs since March 2020, leading some to halt or postpone their projects and others to shift their digital priorities. The DFI has adapted its support programme with remote workshops and more sustained support for new MFIs joining the DFI project. 
Phase 1 – Workshops: 5 MFIs took part in individual workshops facilitated by the DFI team: ASSILASSIMÉ SOLIDARITÉ (Togo), EBO SACCO (Uganda) and YIKRI (Burkina Faso) participated in workshops organised in their respective countries, while WASASA (Ethiopia) and LA FRUCTUEUSE (Togo) took part in online workshops.
Phase 2 – Pre-projects: Following these workshops, the DFI team —together with local experts where necessary— assisted the MFIs in picking the right solutions for their needs and those of their clients. The toolbox created by the DFI team is appreciated and used by the MFIs (specifications, financial impacts, project dossier, etc.). 
The DFI selection committee green-lit 5 projects: ALIDé (Benin), ASSILASSIMÉ SOLIDARITÉ (Togo), EBO SACCO (Uganda), MILLENIUM MICROFINANCE (Togo) and WASASA (Ethiopia), for a co-financed amount of EUR 188,400. Other projects are still being drafted as of the end of 2020 ahead of their submission to the committee.
The DFI also launched the F2.0 ("Farmer 2.0") rural financial inclusion project, including the creation of a web platform to link the various players in the agricultural value chain.
Phase 3 – Implementation: 5 projects completed in 2020.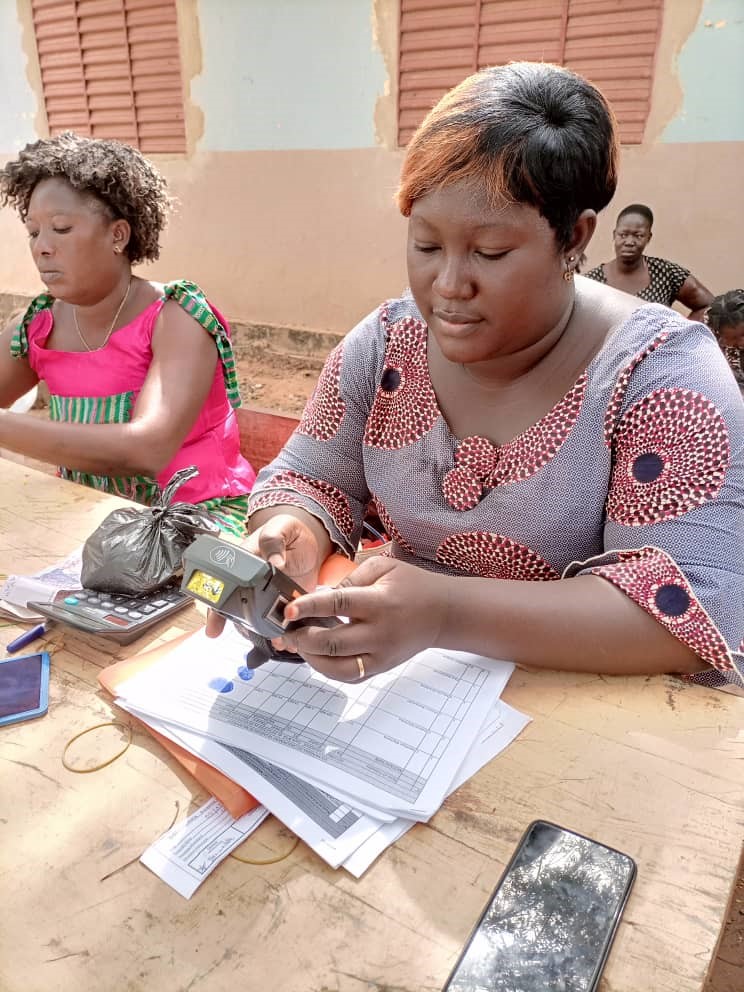 − MILLENIUM MICROFINANCE (Togo) set up a W2B B2W solution for its clients in December 2020; 
− COOPEC-SIFA (Togo) provided its agents with a mobile solution, runs a centralised database and started giving its clients the opportunity to conduct operations across the network in October 2020; and 
− RENACA (Benin) continued to interconnect its network. 
In 2020, thanks to the implementation of these 3 projects, 152,000 clients are now able to conduct financial operations at any of the branches of their MFIs, 66 in-house mobile agents have mobile solutions at their disposal, close to 2,000 clients have subscribed to the W2B B2W service in the span of 1 month, and 2 MFIs can direct and monitor their activities in real time and in a centralised way.  

- ADA developed the F2.0 ("Farmer 2.0") platform for monitoring input loans and stock management, particularly for the development of inventory credit. In Senegal, it is already being used by UIMCEC and MEC-FADEC, two MFIs that have already received the support of the DFI.

In 2020, 750 smallholder farmers financed their inputs (91% as pure financial inclusion) via the F2.0 platform, amounting to EUR 65,000 in loans. The repayment rate was 100%, so both MFIs intend to continue and expand the pilot.
---
Success factors of the "Digital Finance Initiative" project
After 3 years and several completed projects, the DFI team is now able to identify the key points on which MFIs must focus to succeed in their digital transformation:
Governance: need to involve the management team, have a competent project manager, good governance and an up-to-date business plan.
Funding: digital transformation projects are expensive. The MFI must therefore have the financial means to cover these investments (self-financing and donors), and, for example, the capacity to hire new resources to manage new alternative distribution channels.
Operations: having good portfolio management and understanding the needs and expectations of their customers.
Regulation: staying up to date with the digital finance texts in force in their target areas.
Technical: having a technical environment that supports setting up digital solutions (MIS open to third-party solutions, centralized databases, interconnected branches, access to the Internet and electricity, etc.).
"The project's success factors are dependent upon the comprehensive support of the governance structure, the project leader's attitude and commitment in terms of time, spirits and resources, as well as the involvement of the entire department.

"




Arnaud de Lavalette, senior project manager for the Digital Finance Initiative at AD



---
In Central America: digital transformation
---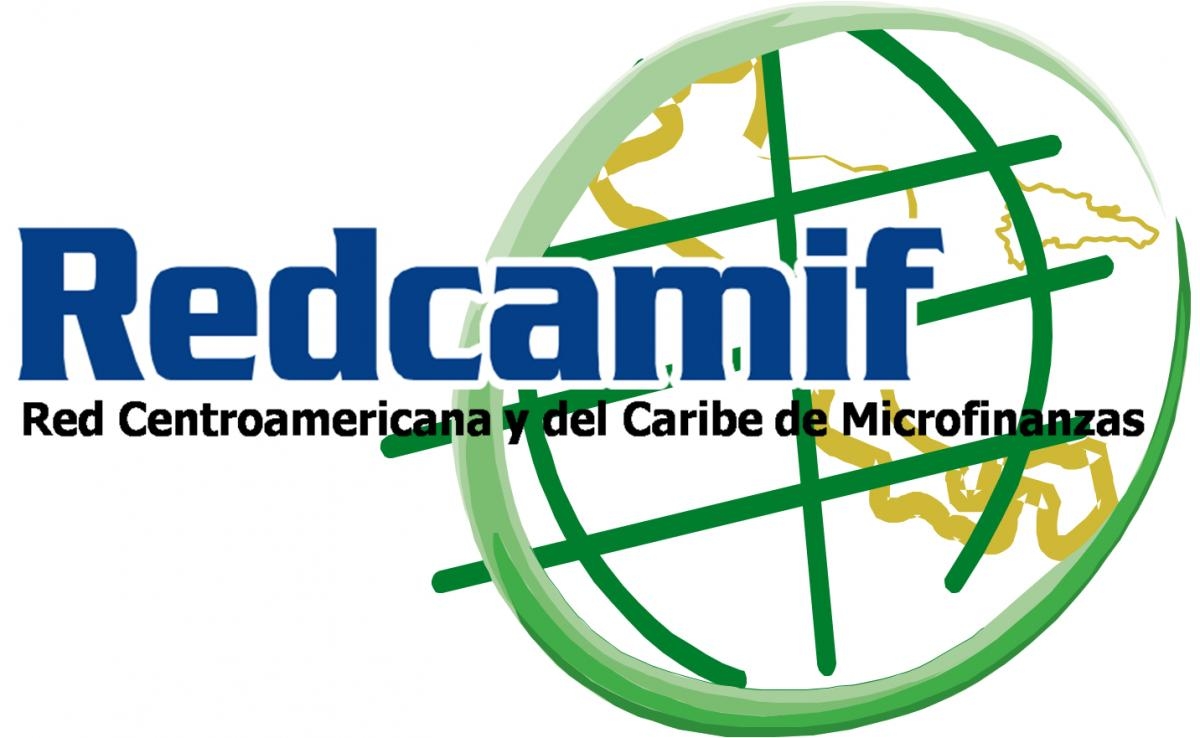 In 2018, ADA renewed its support to the regional microfinance network in Central America and the Caribbean REDCAMIF, through a second programme to support the MFIs affiliated to the network. Within this framework, a methodology to support the implementation of digital solutions for MFIs has been defined. In collaboration with Amarante, it proposes a global approach centred on the needs of both clients and MFIs. First, the MFI's current model and resources are analysed, and the points of improvement for an optimal customer experience are identified. Based on these results, the MFI, which then has precise data on the behaviour and preferences of its customers, defines a strategic plan for its digital transformation.
The project will last 3 years and aims to test the methodology with 10 MFIs by the end of the project in 2021. 
The support provided to REDCAMIF by ADA is different from that provided for the DFI. In the framework of the DFI, ADA directly accompanies the MFIs throughout their journey from the definition of a digital strategy, the establishment of priorities, the definition of technical and functional needs and up to the implementation with project management assistance. In contrast, within the framework of REDCAMIF, support is generally more ad hoc and is provided by consultants specialising in the issues raised.
The ADA-REDCAMIF partnership seeks to encourage the use of technology by MFIs to facilitate their clients' access to the services they offer. This digital support to MFIs is one of the pillars of the collaboration between the two parties. By the end of 2019, 7 MFIs had been supported in defining a digital transformation strategy: FAFIDESS (Guatemala); Hermandad, Banco Popular and ODEF (Honduras); Banco ADEMI (Dominican Republic); SAC Integral (El Salvador); and Banco Delta (Panama).
From the outset, the ADA-REDCAMIF partnership has made digital transformation one of its priorities, given the sector's appetite for new technologies. The health crisis has only reinforced this digital momentum. As part of its Covid-19 response programme, ADA, in collaboration with REDCAMIF, supported 5 MFIs in defining a digital strategy to enable them to contain the crisis: FUSAI and CREDICAMPO (El Salvador); FUDEMI (Nicaragua); Vision Fund (Guatemala); and FINSOL (Honduras). In parallel, 2 other MFIs received support in choosing the most appropriate digital solution in response to Covid-19: CDD (Dominican Republic) and ADRA (Honduras). This support was provided in an emergency context which highlighted the strong need for MFIs to respond to the crisis with digital solutions, which is one of the priorities of the ADA-REDCAMIF collaboration.
Finally, 9 MFIs were supported in the implementation of a digital initiative:  
- Banco Delta (Panama) implemented an online basic services bill payment service; 
- SAC INTÉGRAL (El Salvador) implemented a chatbot to allow clients to communicate directly with the MFI; 
- FAFIDESS (Guatemala) developed an application for loan officers to make loans in the field; 
- CREDICAMPO (El Salvador) optimised the use of AKIpagos network payment services to increase client confidence;
- FUSAI (El Salvador) finalised its financial transaction application for its clients; 
- Hermandad (Honduras) implemented a contact management system between clients and the MFI, developed an application for its clients and a call centre, and improved the collection module in the application used by agents and the financial transactions application for its clients; 
- Banco Popular (Honduras) enabled customer authentication by tokens when using digital products; 
- FINSOL (Honduras) developed a credit management application for its agents;
- ODEF OPDF (Honduras) equipped itself with WhatsApp to communicate with its customers and improved the application used by its agents to better segment and serve its customers.
December 2020
43,000 clients of Millenium Microfinance in Togo benefit from a service of facilitated transactions between operators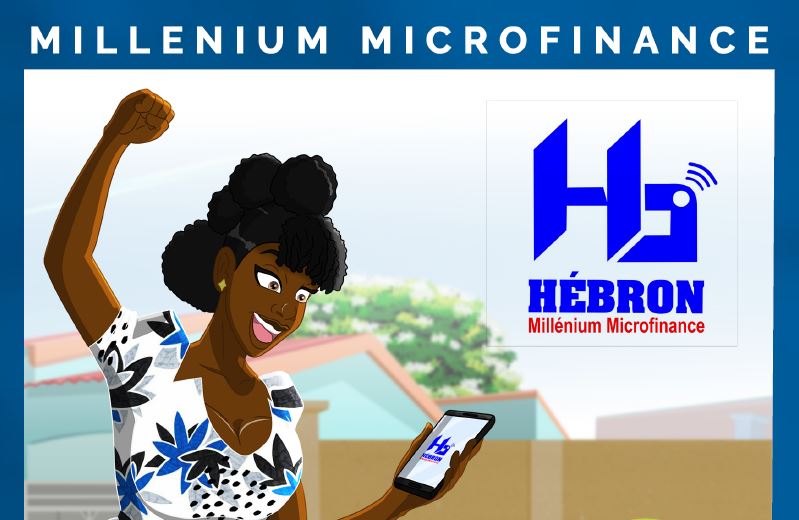 43,000 clients of Millenium Microfinance can make transactions from an OTM in Togo to their savings account at Millenium Microfinance.
Millenium Microfinance (2M), a microfinance institution based in Lomé, has just launched its "Hebron" product, a "W2B B2W" service, with the support of ADA's "Digital Finance Initiative" project. 
Since December 10th, the 43,000 clients of Millenium Microfinance can make transactions from their e-wallet opened at an OTM in Togo to their savings account at Millenium Microfinance, and vice versa.
The clients save time and can move around with their 2M account in their pocket, 24 hours a day, 7 days a week, throughout the Togolese territory.
Millenium Microfinance was supported by the DFI project manager to define a digital strategy, develop the "W2B B2W" project and implement it.
---
December 2020
The "Digital Finance Initiative" sets up in Togo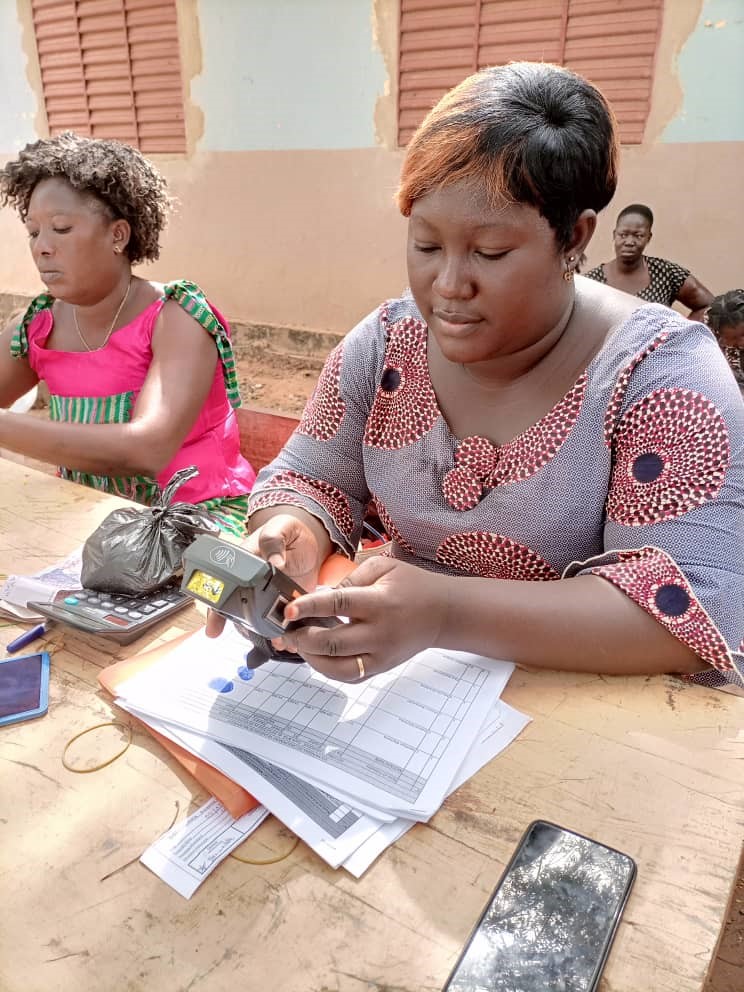 Since November 2020, COOPEC-SIFA, based in the Savannah region in Northern Togo, has implemented several solutions of its digital strategy with the support of ADA's "Digital Finance Initiative" project.
The 41,000 members can now carry out their operations in all the branches of the COOPEC-SIFA network (3 branches and 5 service points), which meets their need for local financial services;  
COOPEC-SIFA's internal agents are now equipped with electronic payment terminals (Eftpos terminals) to record transactions in the field, during group meetings ;
A consolidated database at headquarters enables management to improve activity monitoring and reporting.
---
July 2020
YIKRI provides services to more than 25,000 beneficiaries in Burkina Faso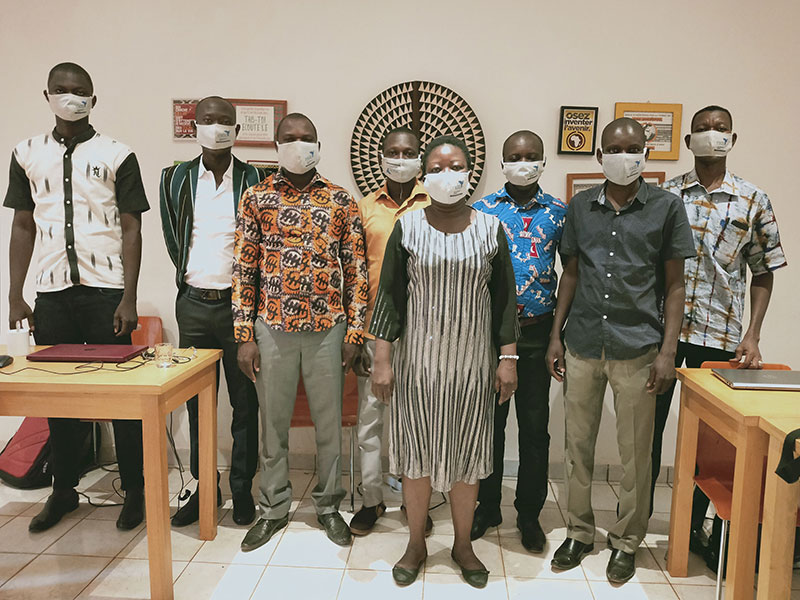 YIKRI, a social microfinance institution in Burkina Faso, operates in both rural and urban areas, providing financial and non-financial services to more than 25,000 beneficiaries.
After a few months' postponement due to the COVID-19 crisis, 8 YIKRI staff members participated in a "Digital Finance" workshop in Ouagadougou in June 2020. This workshop was facilitated by Catherine Liziard, Senior Project Officer involved in ADA's "Digital Finance Initiative" and seconded to Burkina Faso.
At the end of the workshop, YIKRI defined its digital strategy, and it is ready to integrate it into its business plan, which is currently being updated in the post-COVID19 context.
To learn more about YIKRI: https://www.entrepreneursdumonde.org/en/program/yikri-social-microfinance-burkina-faso/
---
February 2020
EBO SACCO trains in digital finance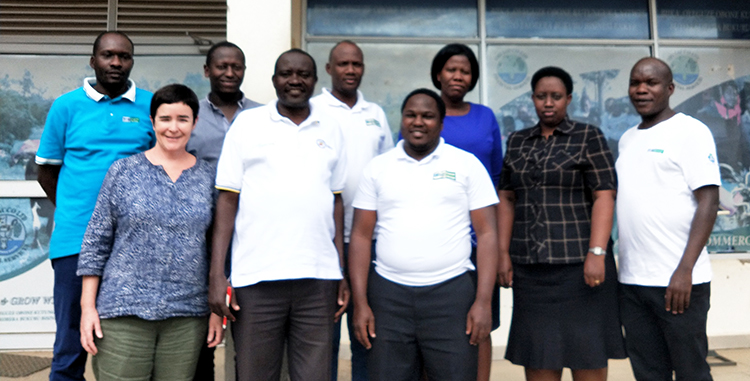 EBO SACCO is a microfinance institution operating in the rural Mbarara region of western Uganda, providing financial services to more than 47,000 members.
From 10th to 14th February 2020, the management team of EBO SACCO participated in a "Digital Finance" workshop at the institution's headquarters in Bwizibwera (Uganda). This workshop was facilitated by Catherine Liziard, Project Officer "Digital Finance Initiative" at ADA.
The team defined the digital strategy of the institution. This strategy was immediately validated by the decision-making bodies on February 17th. EBO SACCO is taking advantage of its migration project on a new Information and Management System (GIS) to implement digital solutions with high added value for its beneficiaries.
---
October 2019
ADA engages MFIs and their suppliers in a dialogue
Meeting organized during SAM 2019 between Léon Houndjago, CEO of CAGECFI, Ousmane Thiongane, General Manager of U-IMCEC Senegal and Arnaud De Lavalette, Digital Project Manager at ADA.
---
October 2019
Millenium Microfinance defines its digital strategy
The microfinance institution Millenium Microfinance based in Lomé, Togo, participated in a "Digital Finance" workshop led by Catherine Liziard, senior digital project manager at ADA, from September 30th to October 4th, 2019. The MFI defined its digital strategy and identified the following solutions.