Body
---
Project objectives
Assist microfinance institutions (MFIs) to better understand the digitalization of their operations in order to reach more people, reduce costs, be more efficient, and improve their clients' experience.
---
Areas of intervention
Central America and the Caribbean, Africa
Project managers
- Arnaud de Lavalette (Africa): a.delavalette@ada-microfinance.lu
- Catherine Liziard (Africa): c.liziard@ada-microfinance.lu
- - Nausica Fiorelli (Latin America and Caribbean): n.fiorelli@ada-microfinance.lu
---
Key figures
For all ADA digital projects (Digital Finance Initiative, REDCAMIF, COVID-19 response programme and insurance projects):
- • 35 MFIs receiving support to set out their digital strategy and implement digital solutions:
*16 in Africa;
*16 in Latin America and the Caribbean;
*3 in Asia;
- 3 FinTech companies receiving support to develop an insurance solution using digital technology: 2 in United Arab Emirates and 1 in Mali;;
- 58,183 users of a digital financial service (mobile account, mobile agent network, insurance via a digital solution).
Digital Finance: enhancing innovation
Digital solutions offer many opportunities for financial inclusion. In addition to reducing costs, they make it easier to reach people in areas that are difficult to access and enable the provision of fast and secure services to customers. This is why ADA helps microfinance institutions (MFIs) integrate digital solutions into their strategies. 
---
In Africa
F2.0 (Farmer 2.0): a platform for linking farmers' organisations with MFIs
ADA has set up the F2.0 (Farmer 2.0) web platform to improve food security in Africa. This platform connects actors in the agricultural value chain - including farmers' organisations and small farmers - with MFIs to facilitate their communication and the transmission of information, thereby promoting the financial inclusion of small producers.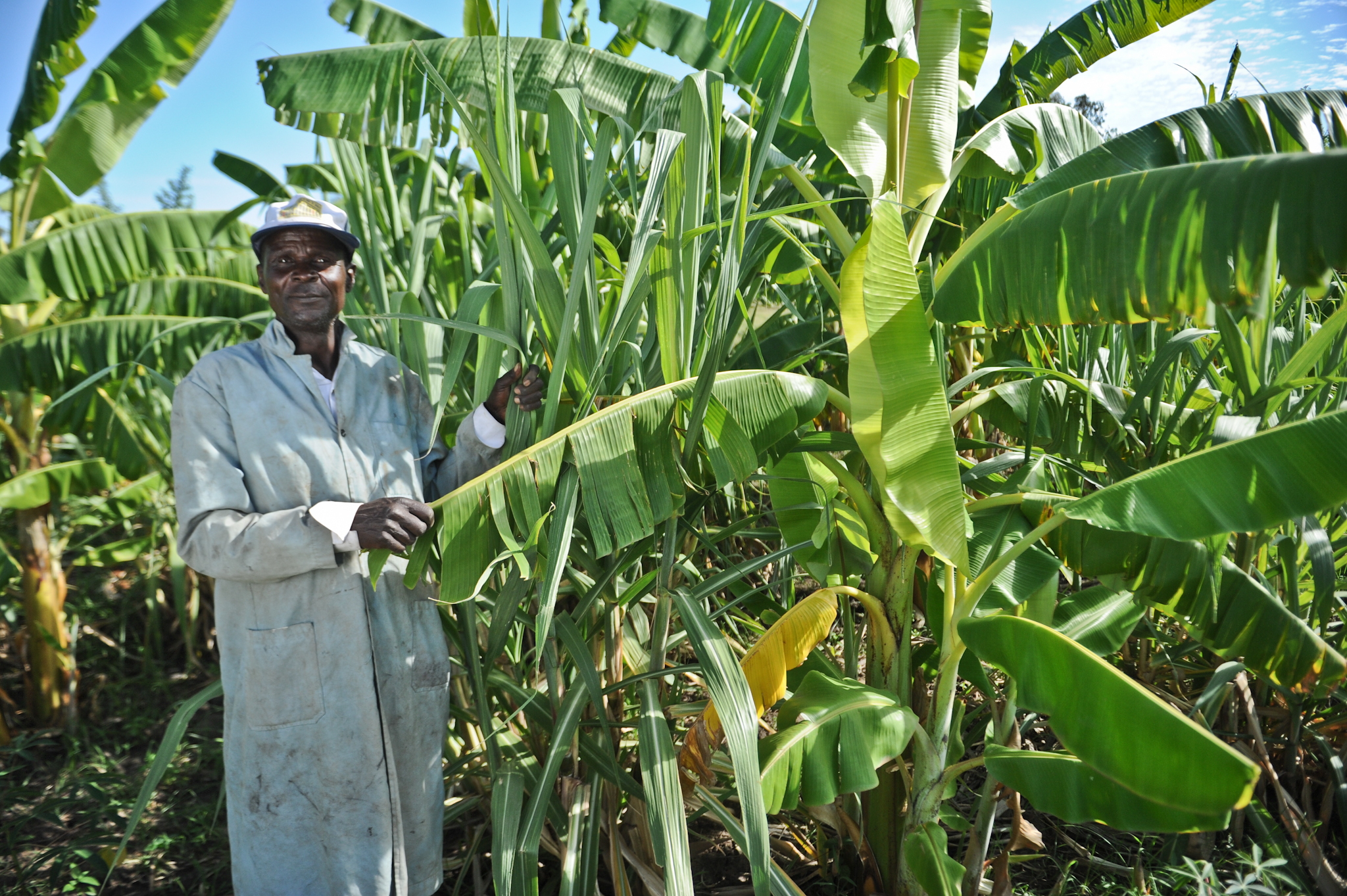 Through ADA's F2.0 platform, small farmers can
source financing for their inputs, 
stay updated about market prices
contact farmers' organisations (buyers). 
Initially, F2.0 was developed to support the distribution of warrantage credits and input credits. The approach was therefore very much oriented towards farmers' credit needs, hence the strong involvement of farmers' organisations.
In practice, F2.0 promotes much more than access to credit services and offers farmers the possibility to :
open a bank account ;
order (on credit or not) and receive their agricultural inputs (resources used by the farmer to run the farm, such as fertiliser, seeds, etc.);
pay for their inputs through the sale of crops at 'fair trade' prices;
benefit from the rise in agricultural prices through warrantage credit.
More concretely, the platform helps to manage several links in the agricultural cycle:
upstream, it enables input catalogues to be defined, orders to be placed, the MFI to finance them and the farmer organisation to monitor their delivery;
downstream, it facilitates the monitoring of the collection of crops from beneficiaries, then the monitoring of stocks and the sale by the farmer organisation or the trader.
In 2020, 750 small farmers were able to acquire their inputs using the F2.0 platform, financed in Senegal by two partner institutions, MEC FADEC and UIMCEC, for a total of EUR 65,000 in disbursed credits. As the repayment rate was 100%, these two MFIs intend to continue and expand the pilot. 
Launched in Senegal in 2020, as part of the Digital Finance Initiative, F2.0 has been extended to other African countries such as Sierra Leone (LAPO SL) and Ethiopia (WASASA), with 2,250 small farmers financed. In 2022, F2.0 plans to expand to new partner MFIs and a target of 5,000 beneficiaries.
---
Digital Finance Initiative (DFI): support MFIs in their digital strategy to improve financial and social performance
Digitalisation is a priority for many MFIs, but they face difficulties related to their information and management systems, their infrastructures, internal skills and acceptance of change. The search for financing is another barrier to the implementation of digital solutions, as these projects involve numerous logistical and technical prerequisites that are often costly.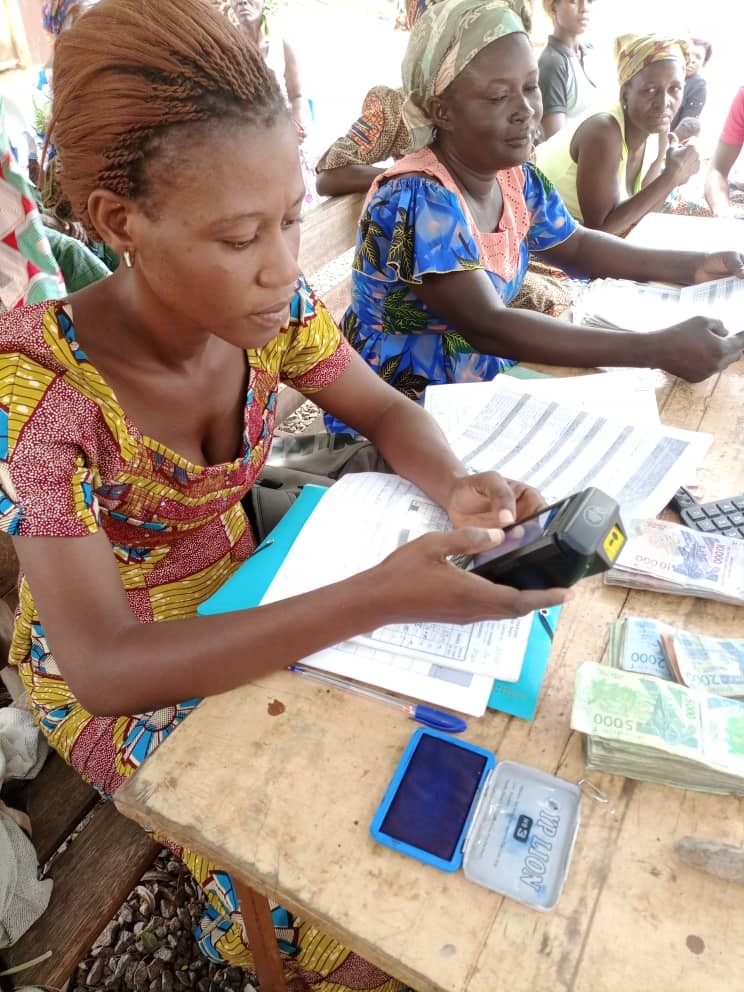 The Digital Finance Initiative (DFI) has been established over 5 years (from 2017 to 2021) to help MFIs define and implement their digital strategy to improve their financial and social performance and consequently accelerate the development of financial inclusion. By encouraging MFIs to open alternative distribution channels, their geographical coverage and operational efficiency are improved, and new products and services can reach their beneficiaries.
To this end, through the DFI, the MFIs were able to benefit from ADA's support in identifying their needs, the appropriate digital solutions and their implementation.
The DFI is therefore a strategic, methodological and technical support in 3 steps:
Step 1: initial workshop to identify the priorities
Step 2: pre-project phase: establishing a digital project
Step 3: pilot phase: implementation of the digital project
3 solutions were highlighted in the DFI:
Integration of telecom operators to allow customers to carry out operations with their mobile phones;
Setting up a network of agents, fixed or mobile, to be closer to clients;
Migration of the MFIs' current information and management system (MIS) to a cloud solution, one of the prerequisites for the implementation of the first two solutions.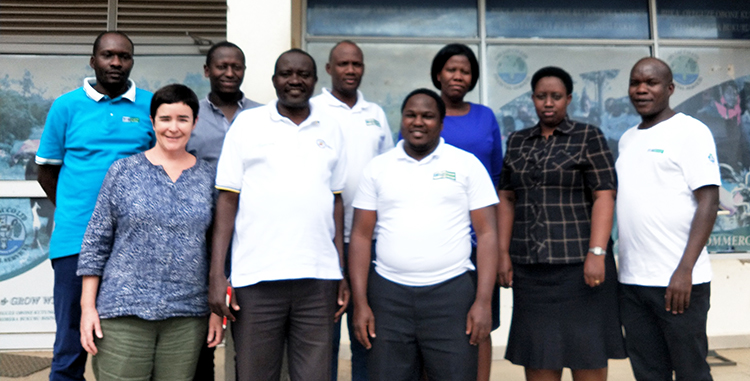 "The development of digital solutions is an opportunity for MFIs to increase their reach, especially in rural areas, and improve financial inclusion."
Catherine Liziard, senior project manager for the Digital Finance Initiative at ADA
Body
Meeting organized during SAM 2019 between Léon Houndjago, CEO of CAGECFI, Ousmane Thiongane, General Manager of U-IMCEC Senegal and Arnaud De Lavalette, Digital Project Manager at ADA.
---
DFI results - 2017 / 2021
By the end of the project in 2021, DFI will have supported the implementation of 22 digital projects with the MFI partners. 8 projects are still ongoing as of 31/12/2021 and should be finalised by the first quarter of 2022.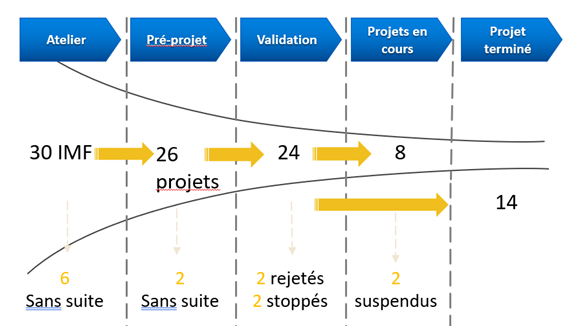 Workshop: with 30 MFIs participating (6 no further action)
Pre-project phase: 26 project (2 no further action)
Approval: 24 (2 rejected, 2 stopped)
Ongoing projects: 8 (2 suspended)
Completed projects: 14
---
ADA is convinced that in Least Developed Countries, where financial inclusion rates are still low, digital finance tools will open up access to financial services at an unprecedented rate.
DFI has technically and financially supported several small and medium-sized MFIs and projects in Africa, as follows: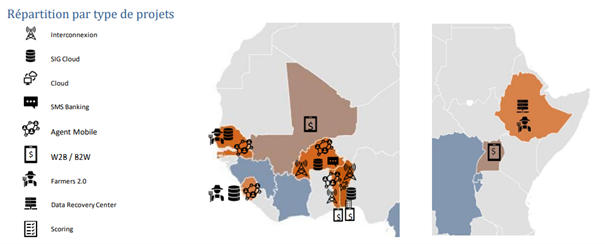 ---
Progress in 2021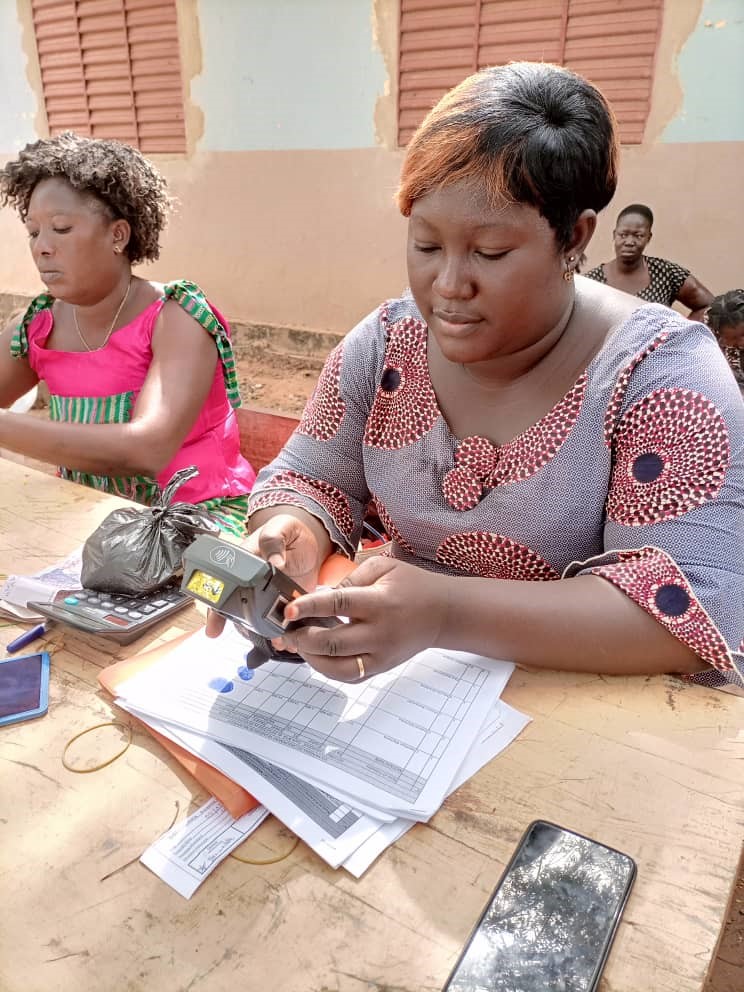 In 2021, even though the Covid-19 crisis had a strong impact on partner MFIs, several projects were validated. Some MFIs stopped or postponed their projects and others changed their digital priorities. In terms of support, DFI was able to adapt with remote workshops and more sustained support for new MFIs joining the DFI project.  
Phase 1 - Workshops: MDB (Benin) participated in an individual DFI workshop in 2021. This workshop was held remotely due to sanitary restrictions. 
Phase 2 - Pre-projects: The MFIs accompanied in the pre-project phase had already participated in a DFI workshop in 2020. These MFIs, with the support of the DFI team and if necessary local experts, identified the digital solutions best suited to their needs and those of their clients. 
6 projects were validated by the DFI selection committee in 2021: COMUBA (Benin), La Fructueuse (Togo), MDB (Benin), Microloan (Malawi), YIKRI (Burkina Faso), UBTEC (Burkina Faso), for an amount of co-financing of 215,000 Euros, which represents an average of 54% co-financing of the validated projects.  
Phase 3 - Implementation (1/2): 3 projects finalised in 2021 
LA FRUCTUEUSE (Togo) implemented a W2B B2W solution for its clients in October 2021;  
The F2.0 (Farmer2.0) platform developed by ADA to facilitate the connection of small farmers with MFIs continues to expand.
Phase 3 - Implementation (2/2): 8 ongoing with implementation estimated by 31 March 2022. 
---
Success factors of the "Digital Finance Initiative" 
After several completed projects, the DFI team is now able to identify the key points on which MFIs must focus to succeed in their digital transformation:
Governance: need to involve the management team, have a competent project manager, good governance and an up-to-date business plan.
Funding: digital transformation projects are expensive. The MFI must therefore have the financial means to cover these investments (self-financing and donors), and, for example, the capacity to hire new resources to manage new alternative distribution channels.
Operations: having good portfolio management and understanding the needs and expectations of their customers.
Regulation: staying up to date with the digital finance rules in their target areas.
Technical: having a technical environment that supports setting up digital solutions (MIS open to third-party solutions, centralized databases, interconnected branches, access to the Internet and electricity, etc.).
"A good digital strategy allows MFIs to work more efficiently and offer their customers better services.

"




Arnaud de Lavalette, senior project manager for the Digital Finance Initiative at AD



---
In Central America and the Caribbean
Digital transformation
Creating customer-centric, digital transformation strategies: Lessons learned in Central America and the Caribbean (Dominican Republic)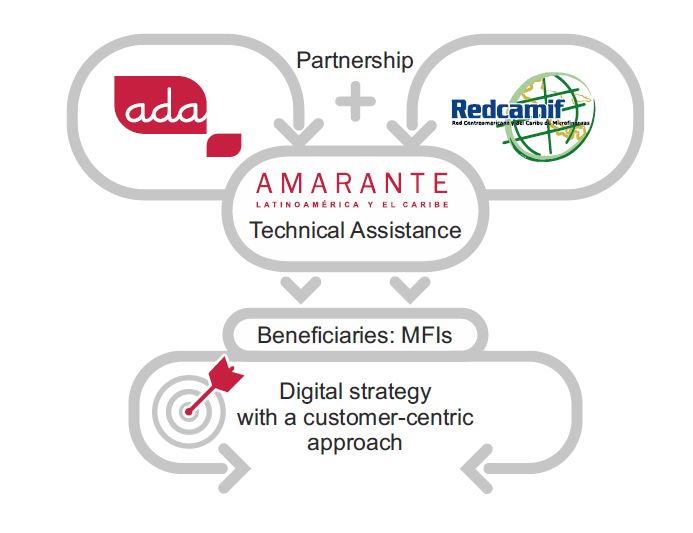 In the framework of the programme "Improving the added value of microfinance" between 2018 and 2021, ADA and the Latin American and Caribbean microfinance network REDCAMIF launched a digital transformation programme for microfinance institutions (MFIs) affiliated to REDCAMIF in September 2018. The three-year programme was implemented with the technical support of the consulting firm Amarante Latin America and the Caribbean, which has a vast experience in the field and is a leading service provider the region.
In total, 7 MFIs were supported in defining and implementing a digital transformation strategy based on a client-centric methodology: FAFIDESS (Guatemala); Hermandad, Banco Popular and ODEF Financiera (Honduras); Banco Ademi (Dominican Republic); SAC Integral (El Salvador); and Banco Delta (Panama).
In parallel, within the framework of the Covid-19 pandemic response programme, ADA and REDCAMIF supported 7 other MFIs in immediately addressing the crisis with digital projects: FUSAI and Credicampo (El Salvador); FUDEMI (Nicaragua); Vision Fund (Guatemala); Finsol and ADRA (Honduras); and CDD (Dominican Republic).
The following document describes Amarante Consulting's methodology, the projects implementing digital solutions at the different MFIs, as well as the main conclusions and recommendations following the completion of the three-year programme.
November 2021
Supported by ADA's Digital Finance Initiative (DFI) programme, La Fructueuse, a Togolese MFI launches a new service 
La Fructueuse, a Cooperative based in Lomé (Togo), launched a proximity service in early October 2021. Supported by ADA's "Digital Finance Initiative - DFI" programme, the MFI responded to client demands to carry out financial transactions without having to visit the branches. 
The proximity service associates the client's mobile money account (Flooz and T-Money) at a Togolese telecom operator (OTM) with their account at La Fructueuse. This enables customers to carry out transactions from their mobile money account to their MFI account and vice versa, via a USSD interface or an Android app.  
This Bank To Wallet/Wallet to Bank (B2W W2B) service called Dzinyefa allows customers to make deposits and withdrawals from their accounts at La Fructueuse from their e-wallet and to view their account balance and transactions on their cell phone. At the same time, customers can choose to be informed of the processing of their transactions via SMS.
La Fructueuse's 33,000 clients can therefore quickly access the MFI's products and services throughout the country 24 hours a day, 7 days a week, from a telephone and without visiting a branch.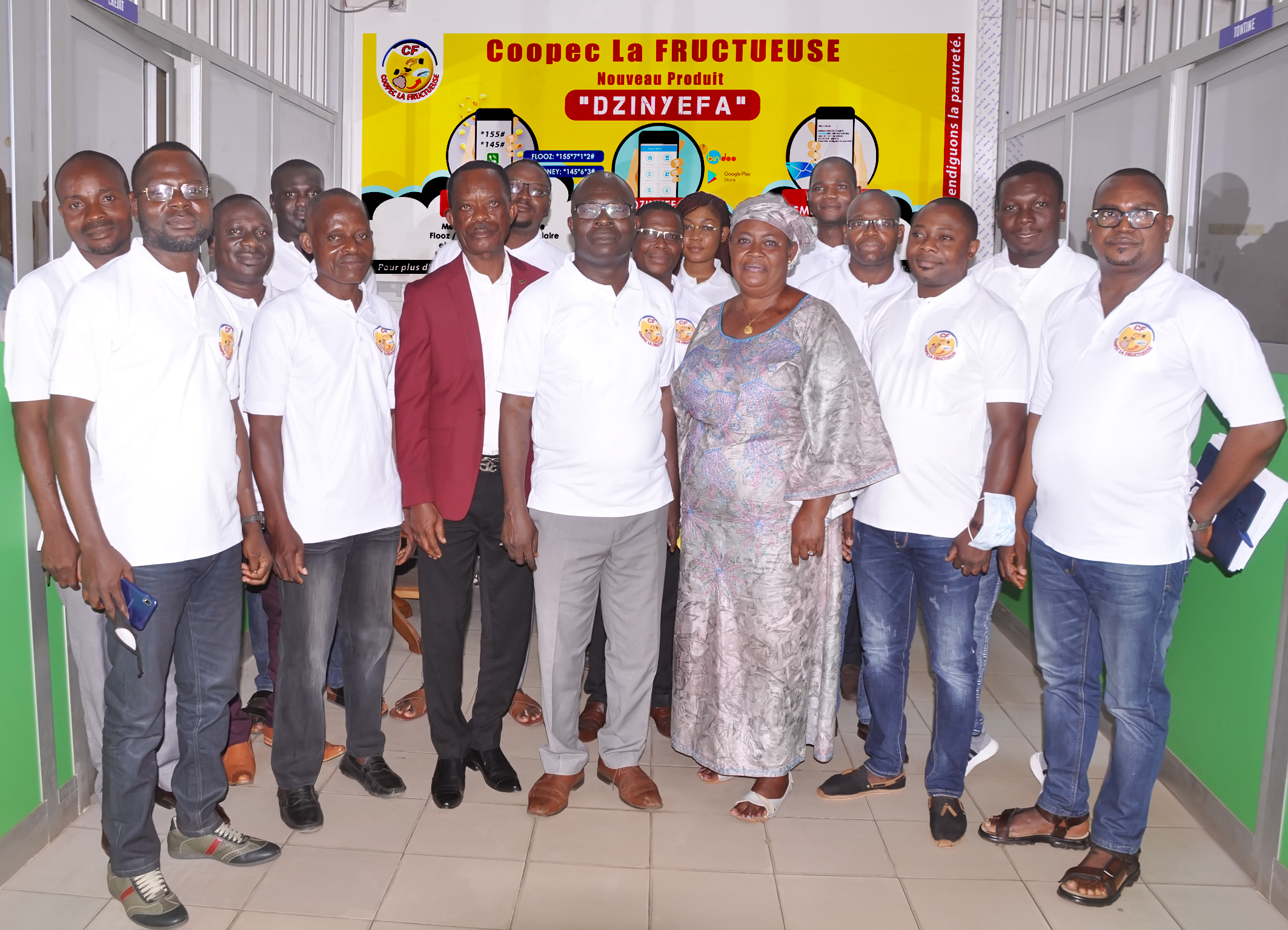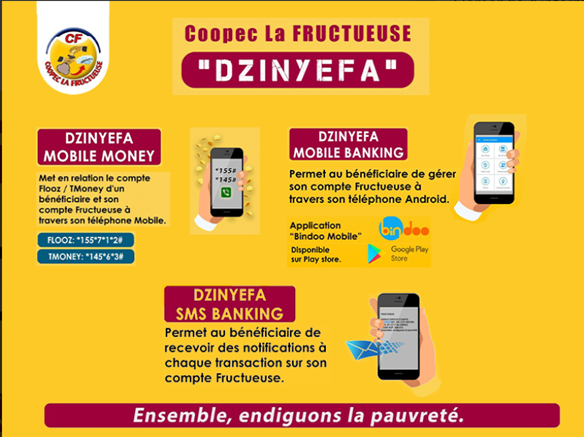 ---
December 2020
43,000 clients of Millenium Microfinance in Togo benefit from a service of facilitated transactions between operators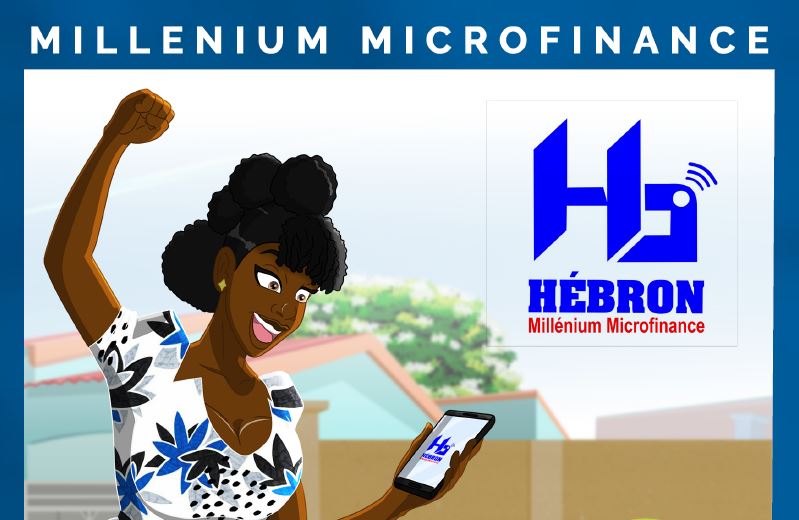 43,000 clients of Millenium Microfinance can make transactions from an OTM in Togo to their savings account at Millenium Microfinance.
Millenium Microfinance (2M), a microfinance institution based in Lomé, has just launched its "Hebron" product, a "W2B B2W" service, with the support of ADA's "Digital Finance Initiative" project. 
Since December 10th, the 43,000 clients of Millenium Microfinance can make transactions from their e-wallet opened at an OTM in Togo to their savings account at Millenium Microfinance, and vice versa.
The clients save time and can move around with their 2M account in their pocket, 24 hours a day, 7 days a week, throughout the Togolese territory.
Millenium Microfinance was supported by the DFI project manager to define a digital strategy, develop the "W2B B2W" project and implement it.
---
July 2020
YIKRI provides services to more than 25,000 beneficiaries in Burkina Faso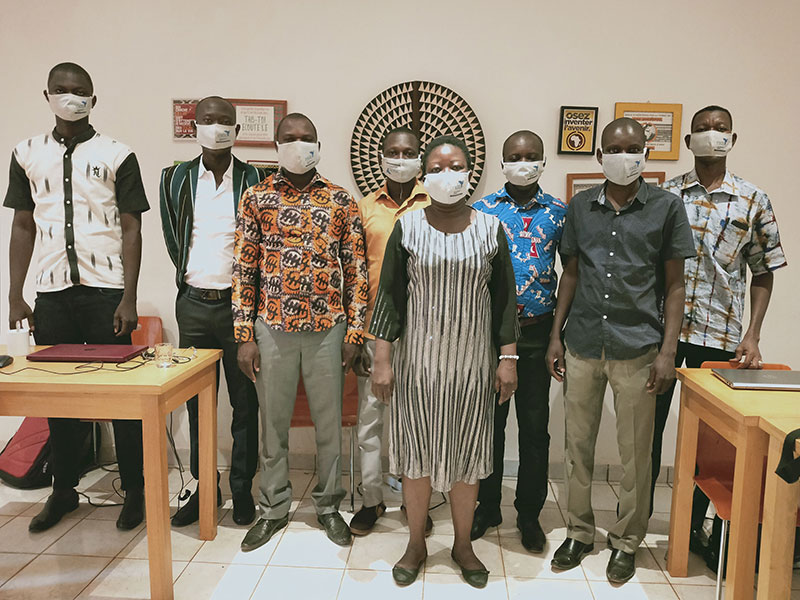 YIKRI, a social microfinance institution in Burkina Faso, operates in both rural and urban areas, providing financial and non-financial services to more than 25,000 beneficiaries.
After a few months' postponement due to the COVID-19 crisis, 8 YIKRI staff members participated in a "Digital Finance" workshop in Ouagadougou in June 2020. This workshop was facilitated by Catherine Liziard, Senior Project Officer involved in ADA's "Digital Finance Initiative" and seconded to Burkina Faso.
At the end of the workshop, YIKRI defined its digital strategy, and it is ready to integrate it into its business plan, which is currently being updated in the post-COVID19 context.
To learn more about YIKRI: https://www.entrepreneursdumonde.org/en/program/yikri-social-microfinance-burkina-faso/
---
October 2019
Millenium Microfinance defines its digital strategy
The microfinance institution Millenium Microfinance based in Lomé, Togo, participated in a "Digital Finance" workshop led by Catherine Liziard, senior digital project manager at ADA, from September 30th to October 4th, 2019. The MFI defined its digital strategy and identified the following solutions.