Objective
To develop microinsurance products and services
---
Areas of intervention
- Central America: Guatemala, Honduras, Nicaragua and El Salvador
- Middle East: United Arab Emirates
- Africa: Mali
---



With more than 600 million clients covered worldwide, representing 20% of the vulnerable population, inclusive insurance is now a real response to the protection needs of the most vulnerable populations. Many initiatives are emerging, but the sector is still looking for more innovative models for greater efficiency and impact. Given the diversity of risks faced by vulnerable populations and based on its experience, ADA wishes to contribute to inclusive insurance through innovative solutions in terms of products, distribution channels and partnerships.
---
Leverage effect
In order to test new approaches to inclusive insurance (products, distribution channels, partnerships), the program aims to create a ripple effect among other actors in the sector to encourage them to replicate the tested approaches on a larger scale. ADA is working closely with various actors including the Microinsurance Network (MiN) and other insurance networks to ensure that the experience and tools developed in the program are shared.
Innovative approach
ADA focuses on the development of innovative inclusive finance products, distribution channels and specific partnerships. Through research-action projects, the aim is to identify an existing financial flow linked to a product or service (money transfer, credit, savings, purchase of agricultural inputs, etc.) and to graft an insurance product onto it that meets a need for protection for the vulnerable client. This approach makes it possible to establish a real complementarity between insurance expertise and a proven distribution network, while focusing on the needs of the client in a vulnerable situation.
---
Areas of intervention
Middle East: United Arab Emirates
From October 2017 to September 2020, ADA and Democrance - a unique IT platform specialized in microinsurance based in the United Arab Emirates (UAE) - implemented an innovative project linking microinsurance and remittances to provide insurance services to migrants and their families back home. The project was co-funded by the International Fund for Agricultural Development (IFAD) through its Financing Facility for Remittances (FFR) initiative and the Ministry of Foreign and European Affairs of Luxembourg.
---
Africa: Mali
Since March 2020, ADA has been supporting OKO in Mali, a start-up that distributes index-linked agricultural insurance products to small producers in the country. It allows farmers affected by floods or droughts to receive compensation directly via their mobile phones. 
---
Central America: Guatemala, Honduras, Nicaragua and El Salvador
ADA is a shareholder in SERINSA, a brokerage firm that allows MFIs in 4 Central American countries (Guatemala, El Salvador, Nicaragua, Honduras) to give their clients access to insurance products. ADA has also played a pioneering role in defining and promoting key indicators - now recognized global standards - for MFIs offering microinsurance products.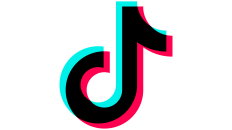 Microsinsurance on Tik Tok
As the insurance product developed within the scope of the project gains momentum and is adopted by migrants, it is now going viral on the social media network Tik-Tok. Phoolllu, based in Dubai and followed by 5.8 millions from the Pakistani community, promotes the usage of hello protect in Urdu, reaching already 400 000 views in a few days.
>> Watch the video from Phoolllu on Tik-Tok
His peers bhalurapper8 commit to microinsurrance in another Tik-Tok video, reaches 300 000 views…
>> Watch the video from bhalurapper8 on Tik-Tok
The social buzz is only just starting !