Body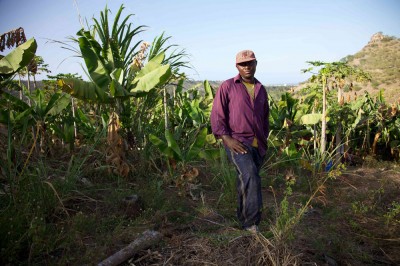 Objective of the project
To develop microinsurance products and services
Areas of intervention
West Africa
Project manager projet
Carla Palomares - c.palomares@ada-microfinance.lu
Soulémane Isso Takou Djobo - s.djobo@ada-microfinance.lu
Partners
BRS, Min, GIZ, CIF, OKO
Some key figures
200,000 people enrolled in a life insurance, 3,900 families protected since 2007
€ 23.8 million insurance premiums issued
---
---
OKO in Mali: 1,800 new maize producers subscribe to agricultural insurance
ADA has been a partner for several months with OKO, a start-up in Mali specialising in agricultural insurance. ADA has supported OKO in the expansion of two new regions in the country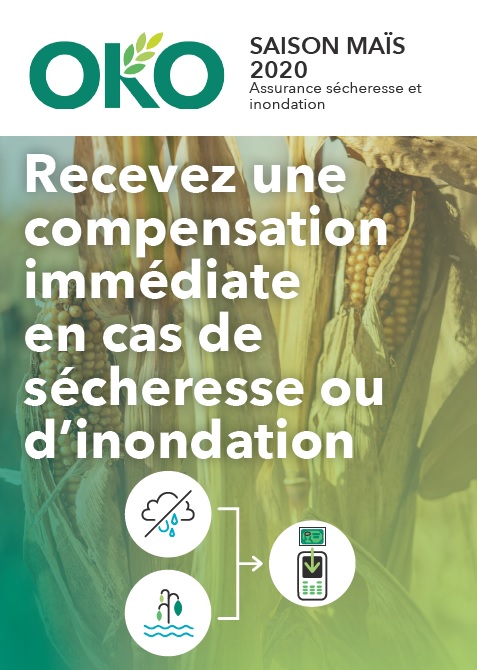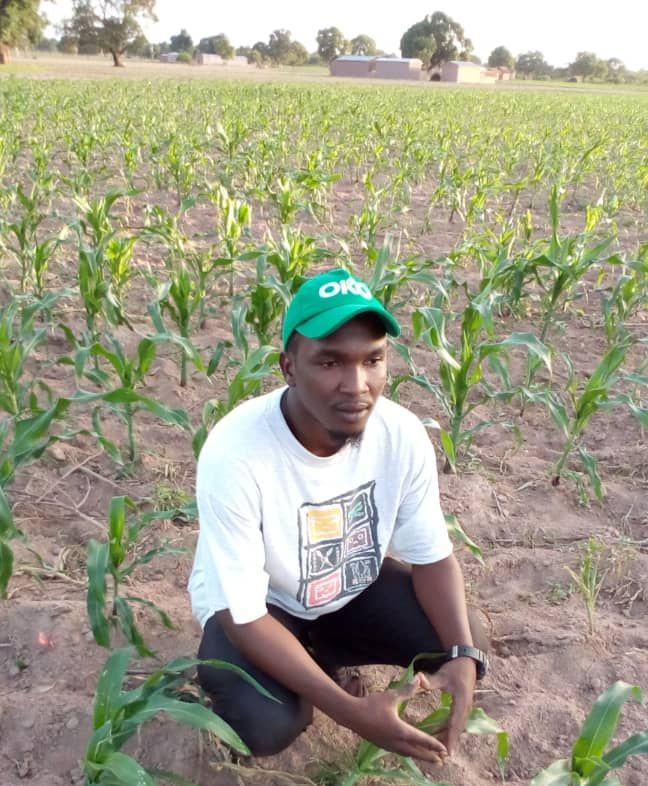 OKO Mali Sarl is a young Malian start-up that distributes indexed agricultural insurance products (according to the surface area of the farm) in 7 regions of Mali to small producers via mobile phone. In case of drought or flooding leading to a loss of agricultural production, the farmer is thus guaranteed to receive financial compensation, as he pays for an insurance premium. This project is initially aimed at all maize producers in the maize-producing regions of Mali.
Following an extensive promotional campaign organised by OKO with the support of ADA last May, more than 30,000 potential clients expressed their strong interest in the agricultural insurance product and asked to be called back. Many were not farmers themselves, or did not grow maize (the only crop covered this season), but 5,000 farmers still received a personalised quote by SMS, and 1,800 subscribed to the insurance product, a conversion rate of 36%! Let us recall that this was done in the context of a global pandemic where OKO was able to quickly adapt its commercial approach.
Following this first experience, OKO wishes to cover 4 new cultures and adapt communication to make it more accessible to illiterate customers.
More information on the OKO website: www.oko.finance/mali
---

Expanding inclusive insurance in Mali with OKO
ADA has been working for several months with a Malian start-up OKO, specialised in agricultural insurance, to exchange expertise and contacts. Today, this collaboration is taken one step further: ADA supports a project of OKO. Two additional regions in Mali have been added to OKO's initial field of action, and ADA is financially helping to recruit, train and equip OKO in these regions, with the aim of covering a larger number of farmers this season.
OKO Mali SaRL is a young Malian start-up that distributes index-based agricultural insurance products to small Malian producers via mobile. OKO's objective is to increase the climate resilience of smallholder farmers by enabling farmers affected by floods or droughts to receive immediate compensation. The insurance is accessible via mobile to all maize producers in the producing regions of Mali.
This collaboration is part of our vision of expanding inclusive insurance in Africa. This risk management tool for low-income households, with a potential market estimated at 3.8 billion people, represents a real and significant positive impact. Multiple initiatives are emerging, but the sector is always looking for more innovative models for greater efficiency. In view of the diversity of risks faced by vulnerable populations and based on our experience, ADA wishes to contribute to inclusive insurance through innovative solutions in terms of products, distribution channels and partnerships.

More information on the OKO website: www.oko.finance/mali
---

ADA has been cooperating with the West African Confederation of Financial Institutions (CIF) for many years now.
---
Together, they launched "CIF-VIE Burkina", a microinsurance company that enhances the range and distribution of inclusive-finance services on offer in West Africa.
Microinsurance provides low-income households with insurance products that are tailored to their requirements. It protects underprivileged populations, which are especially vulnerable to disease, accidents, death and natural disasters.
The microinsurance company "CIF-VIE Burkina" was started up in Burkina Faso in late 2012. 400 000 clients of the CIF networks were covered by the loan repayment insurance product at its launch.
The product range has since been expanded to include life insurance and a savings/pension product. The project is planned to be replicated in Togo, Mali, Benin and Senegal.
Since the beginning of 2000's, ADA has been active in the field of microinsurance. It has, for example, contributed to developing several indicators measuring the performance of microinsurance products. Those indicators were incorporated into the legislation proposed by the Inter African Conference on Insurance Markets (CIMA), the community organisation of institutions that are active in the insurance sector, and which brings together the national insurance industries of fourteen French-speaking states in West Africa. In early 2012, the CIMA Member States signed an agreement on the implementation of new laws governing microinsurance. This represents a key step towards the sector's effective regulation.