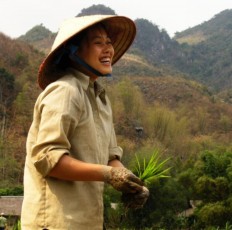 ---
Project objective
Developing, professionalizing and consolidating the professional association of MFIs in Myanmar
Project Manager
Partner
Myanmar MicroFinance Association (MMFA)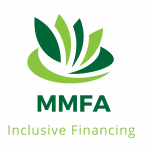 ---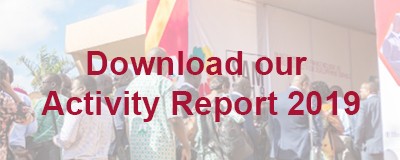 STRENGTHENING THE PROFESSIONAL ASSOCIATION OF MYANMAR
---
ADA enhances the capacities of national microfinance professional associations. The aim is for them to become key local leaders, legitimate representatives of microfinance institutions (MFIs), and effective partners in the implementation of responsible inclusive finance projects. For example, in Myanmar.
---
Strategic support over three years
Following the first enhancement programme in 2017 aimed at improving its institutional and technical capacity, the Myanmar Professional Association MMFA (Myanmar Microfinance Association) improved its governance, successfully set up its Secretariat, formed an operational team, and formulated its three-year strategic plan. To support the implementation of this three-year plan, ADA is continuing to assist MMFA with a new partnership (2018-2020). This partnership is formulated in line with the association's strategic goals, and targets the following three results:
Enhancing MMFA's institutional and financial autonomy;
Developing high-quality services based on demand to support the growth of the microfinance sector and facilitate consistent collaboration between microfinance practitioners and stakeholders;
Promoting a healthy market environment within an appropriate legal and regulatory framework.
---
An expanding association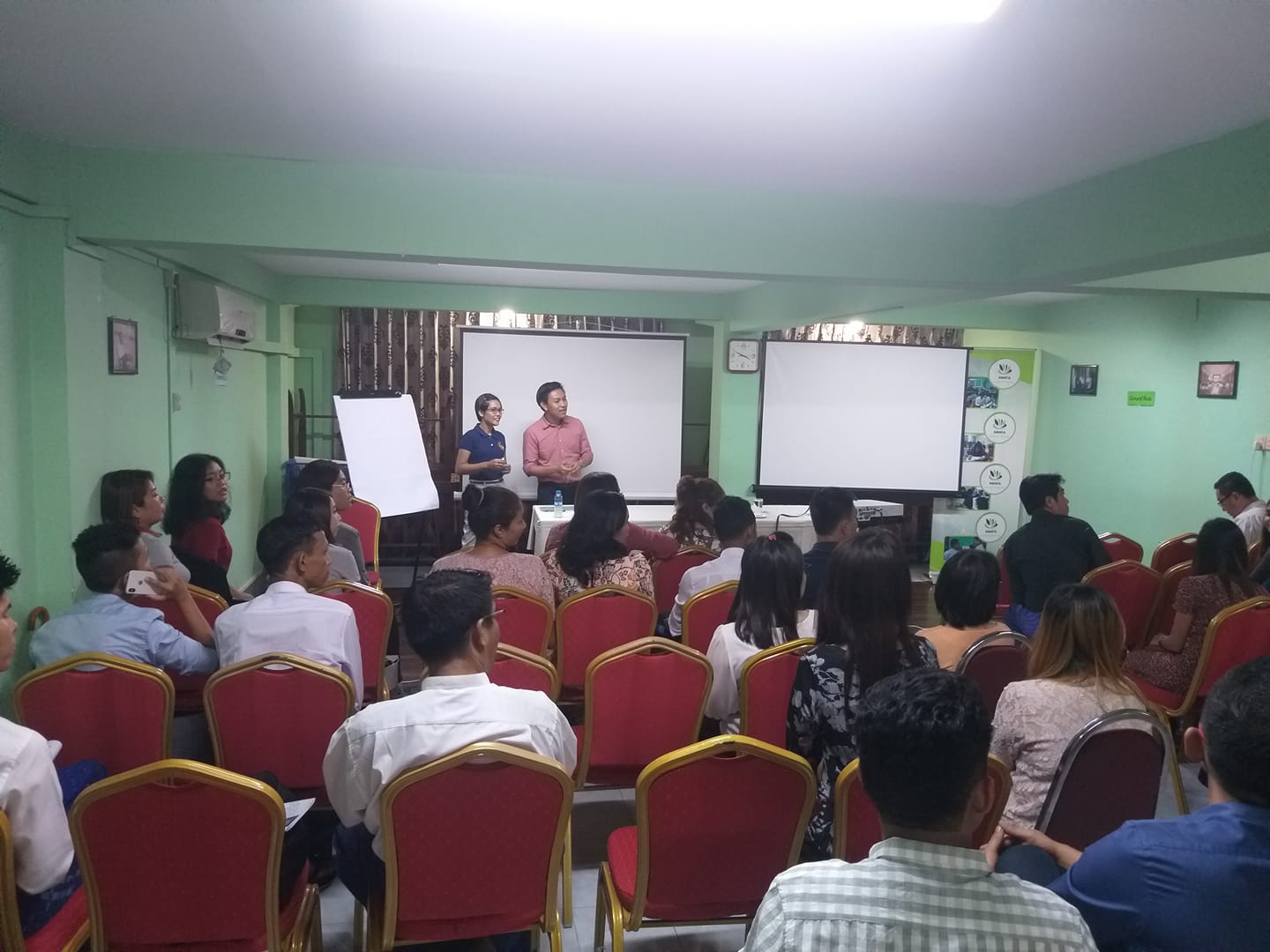 Since 2017, MMFA has undergone a meteoric rise. At end-2019, the association had 115 member microfinance institutions (out of a total of 189) serving more than 4.8 million customers across the country. MMFA's efforts are ongoing, and it hopes to reach 80% of Myanmar's member MFIs by 2020. To date, the Secretariat consists of three full-time staff responsible for implementing actions for members and the sector in general. The association is a real platform for discussion and learning, as supported by the strong commitment and active participation of members in the various working groups and organised clubs.
Body
Meeting the needs of a fast-growing sector
During 2019, the portfolio's total outstanding amount increased by more than 60% in Myanmar, exceeding USD 1.7 billion. The sector currently employs more than 22,000 people. This figure continues to grow due to significant demand for training and technical assistance.
In 2019, following a needs analysis of its members, MMFA set up a training programme. Thirteen training courses were organised on various topics related to microfinance, in particular risk management, financial and social performance indicators (Microfact) and the financial projections (new Microvision tool developed in 2019 by ADA and BRS). These training sessions were attended by 308 participants from 72 member MFIs. In addition, MMFA and ADA have begun to provide support for two MFIs in assessing risk management using the Risk Management Graduation Model (RMGM) tool, and in developing an action plan identifying areas for improvement. This technical assistance will continue in 2020.
---
Fostering a favourable regulatory environment
The advocacy work carried out by MMFA consists of a series of strategic, complementary actions. Informed by its mission, these actions seek to represent the sector vis-à-vis the regulators and the various stakeholders. MMFA's strategy includes ongoing dialogue with the Financial Regulatory Department (FRD), the organization of forums and consultation areas, partnerships, and a working group set up to deal specifically with regulation. In 2019, the association led consultation workshops. It also formulated guidelines and proposals to provide information about the new microfinance law, and to respond to FRD regulatory measures such as the new interest rate cap. The recommendations enabled MMFA to obtain clarifications and an extension of the compliance period for MFIs. The new microfinance law will be formalised in 2020.
---
Influencing responsible market development: the MCIX programme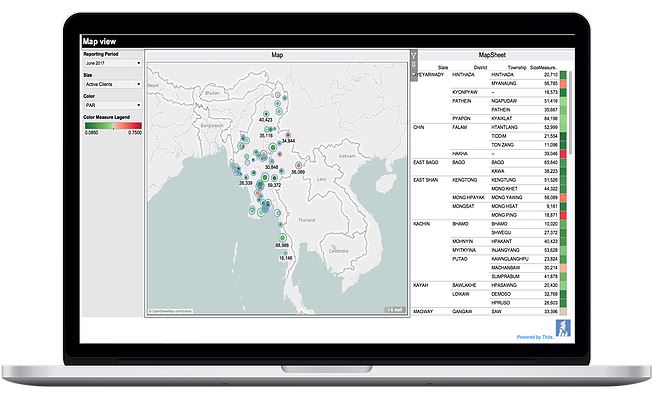 To compensate for the absence of an operational credit office in Myanmar, MMFA, with the support of ADA, joined forces with ThitsaWorks to launch its own digital platform, the Microfinance Credit Information Exchange (MCIX), in October 2018. MCIX facilitates the exchange of information between MMFA member MFIs. The aim is to minimise bad debt and improve credit risk management. MCIX integrates MFI credit data into a common analysis platform to provide basic customer information (multiple loans and write-offs). At end-2019, the platform shared data on more than two million customers from 27 active MFIs in 197 communities in Myanmar.
Last June, a MCIX promotion workshop was held in Yangon to encourage MMFA member MFIs to take part in the programme. The workshop introduced the platform and provided sectoral data on over-indebtedness in Myanmar's various municipalities. There was also a panel discussion featuring representatives of MFIs using MCIX.
---
2020 projects
In 2020, the partnership between ADA and MMFA will enter its final year of implementation. A project assessment is planned for the end of the year. The recommendations from this assessment will form the basis for a potential new support program.
---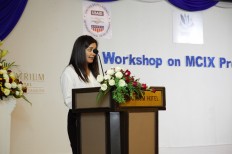 "Over the last three years, I have had the chance to work with MMFA and witness its significant development into one of Myanmar's key platforms, facilitating dialogue and consultation between microfinance institutions, the Financial Regulatory Department and the major inclusive finance stakeholders. In addition, MMFA has taken a remarkable step forward in actively promoting responsible practices through initiatives such as the MCIX platform. As the sector evolves, MMFA's main challenge will be to stay relevant in Myanmar's ever-changing market. At ADA, we are committed to continuing to support MMFA and to promoting the involvement of leaders and key stakeholders in their efforts to build an inclusive and sustainable financial sector in Myanmar."
Wendy Medrano-Lazo
ADA Technical Advisor based in Phnom Penh, Cambodia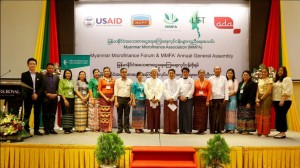 January 2020
ADA was present at the Annual General Assembly of the Myanmar Microfinance Association
---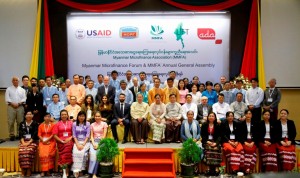 November 2019
ADA participated in the first ever Microfinance Forum in Myanmar