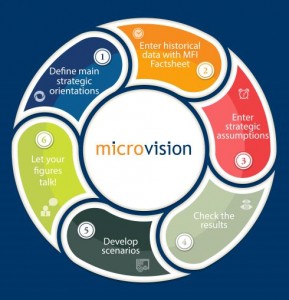 Microvision, become a business plan expert!

With Microvision, become a business plan expert by following an intensive 4-day training course!
> an easy to learn and intuitive tool
> Quick in the calculation of financial projections
---
NEW: Version 16.1 is available!
After almost a year of use by hundreds of MFIs around the world, Microfact has consolidated all suggestions for improvement and decided to release the new version 16.1. Among the many new features of this version, the most important are the following:
Additional options for repayment frequency
compatibility with the latest MFI Factsheet 4.3
automatic import of a previous version of Microvision
possibility to choose a depreciation rate for each fixed investment
new presentation of the "Other costs" sheet with 3 different options to enter operational costs
possibility to choose between 2 bonus calculation options
possibility to give a personalized name to your scenario
additional consistency checks to better control the number of active customers, borrowers and depositors.
More information on: https://www.microfact.org/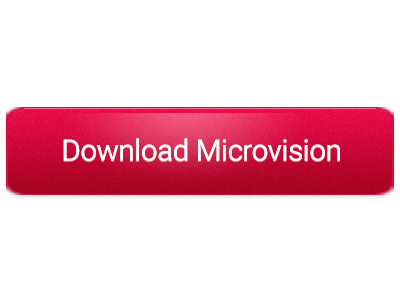 ---
Microvision helps you prepare for the COVID19 crisis
Discover quick and concrete responses to the pandemic crisis and prepare tests and scenarios for your MFI with Microvision
---

Jarek Chuchla, organiser of the training
"We are proud to have organized the first edition of the Microvision training held in Leuven, Belgium from 5 to 9 November 2018. The 15 participants from the 4 continents (Africa, North and Central America, Asia and Europe) greatly appreciated the combination of the practical part with the demonstrations and exercises on the Microvision tool and the theoretical part on the construction of a business plan led by Chuck Waterfield and Bart De Bruyne. The very good marks of the participants given to the training confirm that we are ready to replicate it worldwide and make Microvision an internationally recognized standard tool for MFI financial projections."

Marina Abboud, organiser of the training
"The tool will be available for download in a few weeks on our Microfact website. We are convinced that this training will enable participants to support many MFIs in the future in order to develop realistic financial projections that highlight their strategic choices. That is why we are looking forward to organizing the second edition of the Microvision training from March 18 to 22, 2019...and others in the future! We invite all potential participants to visit our Microfact.org website to download our tool and learn about upcoming Microvision training courses."
---
Microvision: 4 days "Boot Camp" training
The workshop is highly interactive and practical. It applies adult learning techniques. By working on different case studies, participants will get to know the tool, make different assumptions and develop scenarios. The main focus of the workshop is given to building and implementing a business plan for the MFIs.
Microvision training has distinctive didactical features so as to generate:
Interactivity: participants will be working in groups, trying to reach a consensus on their main strategic orientations and main assumptions. Results of each group will be shared with the group and discussed
Putting learning into practice: practical exercises and analysis of scenarios and trends are also part of the course. The workshop ends with a final case study encompassing all the notions reviewed
Participation: after a large amount of hands-on time working on the computer, participants are invited to interpret and comment on the steps undertaken by themselves and by the other groups, in light of their specific operational context and institutional organization
Exchange: consultants and experts will be encouraged to share their own experience and expectations, as to promote good practices in the business planning process with the use of Microvision.
---
Participants testimonials
Romain Tevels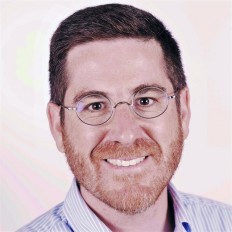 What was your main motivation to assist to the Microvision training?
I have been using MFI Factsheet almost since its first version back in 2011-2012 and found the tool useful, pragmatical. When I first heard that BRS and ADA developed a new projection tool in 2017, I got immediately interested in it and motivated to learn how to use an additional tool of the Microfact toolbox. In addition, I was also very much interested in meeting with Microfact team in Leuven after all these years reading their newsletter and interacting indirectly with them from a distance.
Which part of the training interested you the most?
I found the case studies to be probably the most interesting part of the training, as it provided me with the possibility to use Microvision in "real conditions", just the way I expect to use it on field with partner institutions. I also found it quite a chance to have Chuck Waterfield as a co-trainer, in order to have accurate answers on certain "back-stage" calculation algorithms of the tool.
What is your opinion about Microvision as a tool? How will you use it in your professional assignments?
I find Microvision to be very useful. It is a rather simple projection tool, that does not necessarily compare with other existing tools such as MicroFin for instance. It serves a different purpose, i.e. providing small MFI with a simple solution to modelize simple and yet fairly reliable projections, in line with past performance. To me, Microvision's real advantage lies precisely in its compatibility with the MFI Factsheet: it is eventually an extremely useful tool to link past performance with a set of potential scenarios in a fairly restrained number of clicks and inputs.
Would you recommend the training to your fellows?
Definitely. I strongly believe Microvision can answer the needs of numerous MFI around the world. As such, I find it important to have as many trained people as possible: BRS/ADA trainers are the one team to do it best!
---
Godbless Safugha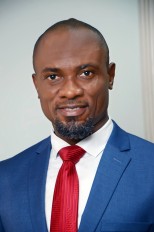 What was your main motivation to assist to the Microvision training?
As a microfinance consultant in Nigeria, I have worked with several MFIs in the area of business planning and financial projection, the common problem I have seen in the industry is a capacity gap in financial modelling. MFIs fails to develop good business plans with a realistic financial projection. So, when I saw the advert from Ada regarding Microvision, I saw the need to participate in the training for the purpose of empowering the MFIs that I support back home.
Which part of the training interested you the most?
I must confess that every section of the training was impactive. However, I find the Sabora MFI case studies most interesting, we had to practice using the Sabora Case Study to create different scenarios. 
What is your opinion about Microvision as a tool? How will you use it in your professional assignments? 
I have had the opportunity to work with a couple of tools for MFI Financial Projection but none could match the standard of Microvision. In my opinion, Microvision is a powerful tool for MFIs to have a better understanding of its historical performance, and at the same time have a clearer view of the future. The combination of the MFI Factsheet and Microvision makes the tool even more interesting.
As a professional consultant, I have adopted Microvision as a tool for financial projections for my clients going forward. 
Would you recommend the training to your fellows?
I will definitely recommend the training to my professional colleagues.
---
A good business plan is key to an MFI's success
Marina Abboud is a senior project officer at ADA, a Luxembourgish NGO. Jarek Chuchla is the coordinator of Microfact, a joint initiative of ADA and the Raffeisen Belge Foundation (BRS), which has been set up to propose tools to build the capacities of MFIs.

The importance of a coherent and solid business plan
Did you know that 82% of business bankruptcies are caused by poor financial projections and cash flow problems? And that, generally speaking, young companies are the most impacted: 22% do not survive the first year, 50% the first three years and more than 70% the first five years (Source: "Global Entrepreneurship Monitor" Report).
Microfinance institutions are also faced with similar challenges. They have to ensure their long-term viability by combining their financial and social performances, whilst at the same time giving due consideration to the challenges posed by the environment. In order to meet the needs of the market and the increasingly diversified needs of their target groups, they have to constantly adapt by investing in new technologies and/or by introducing innovative approaches so that they are able to place the beneficiaries at the very centre of their system (along the lines of the "client-centricity" approach recommended by the CGAP).
It is therefore essential to establish a business plan. Presently, every organisation wants to have a solid business plan and realistic financial projections, which serve to highlight their strategic choices, values, objectives, their customer segmentation and resource planning.
However, MFIs, particularly tier 2 and tier 3 MFIs, encounter difficulties when it comes to establishing a business plan and this leads to consequences such as the failure to achieve the financial and social objectives, missing out on economic opportunities or partnerships, or even the collapse of the institution.

What are the key factors of success for establishing a business plan
The institutions must focus on certain key aspects in order to overcome the challenges they faced while developing their business plan: 
Internalisation of the required skills within the MFI  
In drawing up a business plan, it is necessary to draw upon a wide variety of skills such as strategic planning, the capacity to structure a project idea and to envisage how it might develop, management of human or financial resources, financial analysis, understanding the competitive environment, knowledge of the MFI's background and the ability to analyse its strengths and weaknesses.
The institution must surround itself with a competent team of people in order to favour the constructive reflection required to establish a coherent business plan.    

An appropriate investment in human and financial resources
The creation of a business plan is an iterative process which requires global and integrated reflection. The institution does not only have to define a vision, a mission, objectives and actions, it must also be able to adjust these elements according to changes which are both internal and external to the structure.
A substantial amount of time has to be spent on this document and the teams assigned the task of drafting the business plan must address the fundamental issues which are vital to ensure both its coherence and feasibility.
A business plan must also be reviewed on a regular basis so as to evaluate and monitor the progress of its activities (training of credit agents, etc.), the achievement of the objectives (number of women entrepreneurs who have been able to access agricultural credit, for example) and the financial projections (10% growth in the portfolio of agricultural credit across the year).   
Finally, the institution must not minimise the time and the financial resources required to evaluate the ongoing activities (customer satisfaction surveys), to understand the competitive environment or to identify market opportunities (market research).

Tools adapted to MFIs
At the moment, the market provides institutions with few tools to help them draw up the financial modelling of a business plan in a pragmatic way.
A study carried out by Microfact in 2017 showed that the types of support provided to create a business plan are not generally adapted to the needs of MFIs: they use an Excel spreadsheet, which is often the source of multiple errors, or the "Microfin" financial modelling tool which is more complex and requires the kind of information which often requires the help of a consultant.
Making use of a consultant may enable the institution's bodies (board, leadership team…) to gain a perspective they do not always have, as long as the MFI is able to maintain control over its major strategic guidelines. Furthermore, due to a lack of means and resources, the services provided do not sufficiently take into account the context within which the MFI is active, thus leading to substantial inconsistencies and business plans which simply cannot be used.
 
Microvision, a tool which has been adapted to respond to the realities and needs of MFIs
Microfact has developed the "Microvision" tool, which enables the financial modelling of a five year business plan, with the possibility of setting out up to three different scenarios. This easy-to-use tool makes it possible to create projections of the financial statements, the key financial and social performance indicators and to manage the cashflow. It will be available to download, free of charge, in March 2019 and will be accompanied by a manual to help you use it independently. 
---
Oricel Caminero, Microvision training participant
"There is a big need in the microfinance industry for a tool that's simple and practical.
Microvision translate the dreams and hopes into numbers and figures that they can monitor overtime."
---
Chuck Waterfield, Microvision Trainer
"Planning is an essential practice, that isn't practice by everyone. And the same can be set on an institution. With Microvision, you can learn from your planning process."
---
Fedde Potjer,
"Microvision is a tool that I will use for long-term projections of MFIs and small banks."
---
Manzi Ndamukunze, participant in the Microvision training
"Microvision combines financial planning and financial performance."
---
Contact
---
Financial and social projections with Microvision in times of pandemic: ALIDé in Benin shares its experience
Microvision is a standard tool developed by Microfact for the preparation of financial and social projections of small and medium-sized microfinance institutions (MFIs). In a context of crisis such as the Covid-19, having a simple tool to review quickly their projections has been fundamental for many microfinance institutions. This is why Microfact has developed a dedicated Technical Assistance (TA) to enable MFIs to use Microvision. During the year 2020, 45 MFIs have benefited from this assistance, provided by the Microfact pool of certified consultants. Among them, ALIDé from Benin, with whom we conducted a short interview.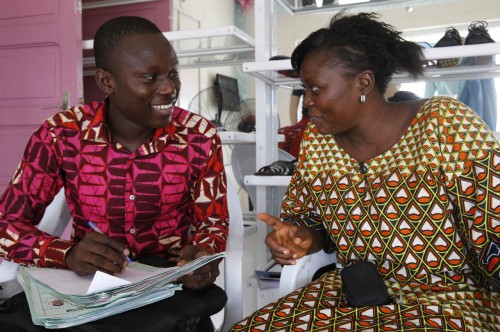 ©Philippe Lissac

Interview with Mr. Jacques TCHEKOUNOU, Marketing and Operations Manager at ALIDé
How has your MFI had to adapt to the Covid-19 crisis?
Faced with the pandemic, governments and major international organizations made decisions to slow the spread of the virus and control the situation. In Benin, several restrictive measures were taken by the government. These measures, together with the direct consequences of the pandemic, have had a strong impact on our institution. To deal with this, we first conducted a diagnosis of ALIDé's situation by setting up a crisis management committee to analyse the critical activities. Secondly, measures relating to the crisis management and business continuity plan were put in place.
How did you hear about Microvision and why did you request a technical assistance for the use of the tool?
In this context, we had to plan ahead the activities of our crisis management strategy in order to be able to continue to operate. In this period of total uncertainty, we necessarily needed a reference, a quantitative objective to move forward and control everything that was controllable. As we had no experience in this area, we addressed our concerns to ADA who proposed to accompany us with the Microvision tool and the related technical assistance.
Following the received technical assistance, what are your impressions? What did you appreciate the most?
The technical assistance consisted of providing our institution with a relevant and modern tool for projecting activities and enabling us to use it autonomously in any situation (crisis situation or not), including a development of our three-year business plan.
The technical assistance took place by videoconference, between October and November 2020, over six sessions, including:
- Training on the use of Microvision tool 
- Customized explanations on the different sections of the tool
- Coaching for the elaboration of the projection of ALIDé's activities.
We really appreciated the content of the tool and the coaching.
What do you think of Microvision?
Microvision is a modern tool for financial and social projections that is perfectly adapted for microfinance institutions. It is a tool that encompasses all areas of costs and revenues of the institution. It is, therefore, very practical because it is not only consistent but also an excellent guide for making projections.
Do you plan to use Microvision in the future?
Yes, we do. We will use Microvision for the development of our next three-year business plan for the years 2022-2024.
Microvision Asian Roadshow, December 9-14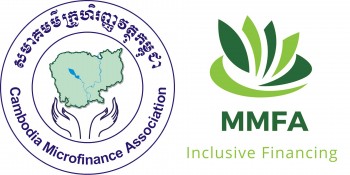 Our two Microfact coordinators, Marina and Jarek, are ready to meet more than 20 MFIs during 5 days Roadshow in Myanmar and Cambodia. Each MFI will attend a 2 days' workshop where it will have the chance to learn how to use Microvision and make its own financial projections with it. The workshops are organized in collaboration with the two national networks, respectively MMFA and CMA.