---
TABLE OF CONTENTS
Financing young entrepreneurs through microfinance institutions (MFIs)
- Burkina Faso (RCPB)
- Niger (ASUSU)
- Togo (FUCEC)
- Rwanda (UFC)
Technical assistance to young entrepreneurs through incubators
- Senegal (CTIC et Jokkolabs)
- El Salvador (Yawal)
Facilitating market access for young entrepreneurs through catalysts
- Senegal (Soreetul)
Financing young entrepreneurs through financing institutions
- Senegal (WIC)
Study on Micro, Small and Growing Business (SGBs) in Sub-Saharan Africa
---
---
Support for young entrepreneurs and lessons learned
---
Financing young entrepreneurs through microfinance institutions (MFIs)
In order to meet the challenge of job creation for young people in Sub-Saharan Africa, ADA has gradually established partnerships with microfinance institutions since 2011, in order to offer young entrepreneurs financial services (credit and savings) coupled with non-financial services (training, financial education, business management consulting, follow-up and support), making it possible to optimise the use of the financing obtained. This is what ADA called the "Young Entrepreneurs" initiative. Thus, 4 projects were successively carried out in Burkina Faso (RPCB), Niger (ASUSU), Togo (FUCEC) and Rwanda (UFC).

A dual objective: economic and social
1. Combating youth unemployment, through entrepreneurship, by facilitating access to financial and non-financial products and services via:
- financial education training
- granting credit on preferential terms to start or strengthen a micro-enterprise
- personalised monitoring through to the end of the loan repayment
2. Contribute to the development of partner microfinance institutions by:
- an increase of their credit portfolio
- customer expansion
- improved social performance
A supportive pathway for a young entrepreneur by a partner MFI (animated image)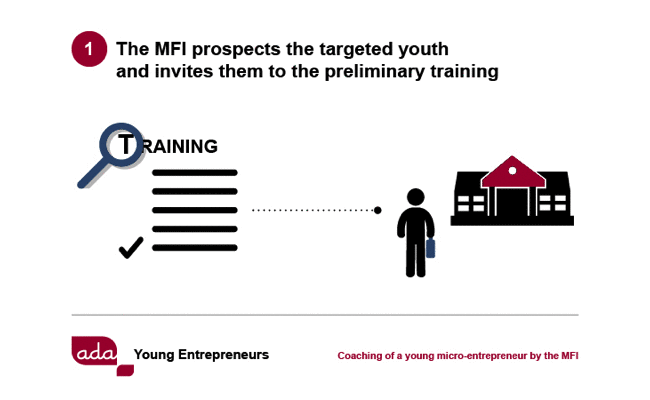 ---
RCPB in Burkina Faso, the first MFI partner of the "Young Entrepreneurs" project
To facilitate its integration into the working life of young people in Burkina Faso, at the end of 2011 ADA put in place a pilot project called "Créd'art", which began as part of the MFI leader in the microfinance sector in Burkina Faso, the RCPB (Network of Credit Unions in Burkina Faso). Créd'art consists of savings and loans products designed specifically for the needs of young people. These products are aimed at young people:
- between 18 and 35 years old;
- having learned a trade or undertaken professional training;
- who are in need of funding to establish their project, or;
- have already started their business and require equipment or working capital.
These young Burkinabe entrepreneurs primarily work in the professions of hairdresser, dressmaker, carpenter, bricklayer, jeweller, plumber or electrician.
The product is supplemented by pre-financing training, particularly focused on financial education and entrepreneurship.
Pilot project results
The "Créd'art" pilot project has shown very positive results since its creation at the end of 2011. After several years of testing and evaluation, the RCPB concluded that it is an excellent product for young people, with a positive social impact.
Between 2011 and 2014:
- 1,687 young people were financed and supported in Burkina Faso with a total sum of €1 million;
- 84% of the micro-enterprises financed in 2008-2009 are still active 6 years later;
- Cred'art has enabled the creation of around 2,300 jobs between micro-entrepreneurs, apprentices and employees;
- In 2014, the RCPB decided to extend Cred'art to two new regions of Burkina Faso and to configure new so-called "transition" credit products, enabling young people first funded by Créd'art to gradually move towards the MFI's traditional conditions for financing.
Watch the vidoo on Créd'art
---
Replication of the "Young Entrepreneurs" initiative in Togo and Niger
Following a thorough identification and selection process, in 2014 2 new MFIs were selected in two West African countries: ASUSU in Niger and FUCEC in Togo, for a pilot phase to test financial and non-financial services for young entrepreneurs inspired by the Créd'art experience.
The first loans were granted by FUCEC in Togo at the end of 2015 in the city of Lomé as well as in the centre of the country, and in mid-2016 by ASUSU in Niger, primarily in the city of Niamey.
 
Pilot project results
After 2 years of the pilot phase in the Lomé, Kpalimé, Anié and Sokodé areas, the results have been satisfactory and in line with the objectives set:
- 2,000 young people received training in financial education and entrepreneurship;
- 950 were funded to create or strengthen their business;
- a total volume disbursed of €640,000;
- 95 of the young people financed in 2016 renewed a 2nd line of credit in 2017 (40% renewal).
The mid-term evaluation carried out by ADA allowed us to demonstrate FUCEC's good management of services and their positive impact on the target population, traditionally excluded by MFIs.
In January 2018, in order to enable FUCEC to increase the impact of this initiative and achieve the desired level of profitability for this product in order to maintain their offerings of services for young people in a sustainable manner, ADA agreed to renew its technical and financial support through a new project to bring services to young entrepreneurs.
Body
For reasons linked to the Nigerien social context and factors within the MFI, ASUSU found itself in a difficult financial position and was placed under the supervision of the Nigerien authorities at the beginning of 2018.
This situation had an impact on the pilot phase, the results of which remained modest, with around 200 young Nigerian entrepreneurs financed in two years. Under these conditions, it was decided to end the pilot phase, so that ASUSU could focus on priority projects and remedy its situation.
---
UFC in Rwanda: The 4th MFI partner of the "Young Entrepreneurs" initiative
In 2016, ADA and UFC (Umutanguha Finance Company), a microfinance institution in Rwanda, had implemented a pilot project to support young entrepreneurs to contribute to the professional integration of young people. The approach consisted in giving young artisans access to appropriate financial and non-financial services that would enable them to create or strengthen their own business. This concerned 5 promising craft trades in the region: hairdressing, sewing, mechanics, carpentry and welding. 
After 6 months of design and implementation of the pilot product, called Artisan Youth Loan (AYL), followed by 12 months of implementation in the Mahoko branch in the north of the country, nearly 100 young people had been financed.
In December 2018, a new and more ambitious dissemination project was launched with the objective of financing 3,000 young people in 3 years. Following this, the staff of the first 5 broadcasting agencies were trained and the first disbursements were made at the end of 2018.
In 2019, dissemination was greatly intensified and the product was deployed in all 18 branches of the MFI. 2,000 young people were trained and opened their savings accounts with UFCs and 300 young people were financed.
To ensure the sustainability of this initiative in Rwanda, ADA and Rotary renewed their partnership in 2019 and 2020, through a co-financing agreement for an amount of 183,124 euros. Through this new project, entitled "Support for young micro and small Rwandan entrepreneurs", 4,500 young jobs should be created by 2020.

---
Technical assistance to young entrepreneurs through incubators
After a prospecting trip to Senegal for identifying innovative initiatives to boost SMEs, ADA set up four pilot projects there in 2018, with two incubators specialising in support for entrepreneurship: CTIC Dakar and Jokkolabs.
CTIC supports start-ups specialised in E-health, E-tourism and FinTech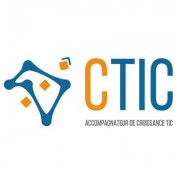 ADA and CTIC have signed a six-month partnership agreement (July 2017 - December 2018), which aims to support selected startups with projects in the areas of E-Health, E-tourism and Fintech while allowing them to test and to validate their business model.
Ultimately, the program aims to allow the marketing of services and / or products for the development of the health sector, tourism and digital finance.
About CTIC
CTIC Dakar, is an incubator of ICT companies that offers support on various aspects to ICT entrepreneurs whose projects are innovative and have high added value. In this sense, this support aims to improve the quality as well as the technical and financial viability of the projects, in order to reinforce the capacities of the entrepreneurs, to favour their growth and to participate in the reduction of the national unemployment rate.

Jokkolabs, an incubator for young entrepreneurs
ADA financed the launch of a "Jokkofood" competition run by Jokkolabs in Senegal. It was the first competition of its kind in the country on food processing for local products. Eight winners were selected to take part in a six-week boot camp and perfect their project, delivering a 5-minute pitch to a jury at the end. The three finalists went away with a cheque for starting their business.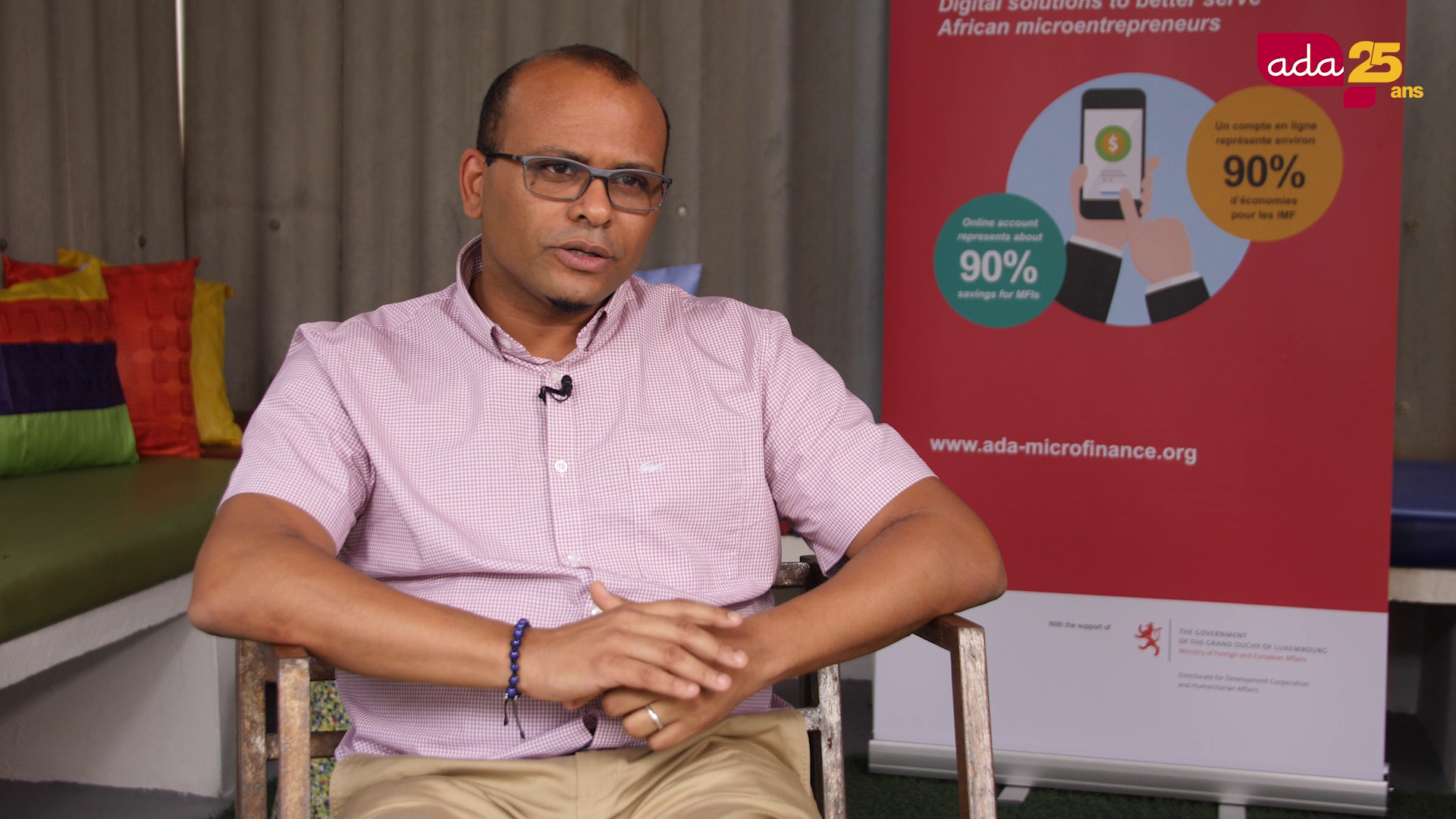 "Jokkolabs is an initiative launched over 8 years ago. Opening in 2010, the first hub is the number one space for business innovation in Africa. "Jokko" means link or connection in the Wolof language. In addition to stimulating creativity, Jokkolabs promotes collaboration between development stakeholders that aren't communicating, but operating in silo mode, such as NGOs, development agencies and banks and entrepreneurs etc. We provide small businesses with an infrastructure and a team to help them to grow. Alongside our partiality for digital solutions and technology, we are also open to other projects such as agriculture and processing local products, as with the Jokkofood competition where we had support from ADA."
Karym SY, Founder and Director of Jokkolabs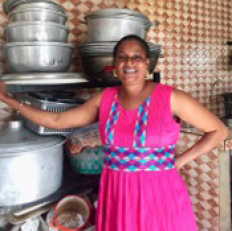 ADA supports Senegalese entrepreneurs
Why is it important to support entrepreneurship in Africa?
Discover the answer in videos!
Body
---
Yawal: an incubator supporting the circular economy in El Salvador
Among the projects completed in 2019, ADA supported the Yawal social enterprise incubator in El Salvador (from INSERT) in assisting the country's circular economy entrepreneurs. Of the hundred entrepreneurs who expressed an interest in taking part in this programme, eight received training to refine their business plan, with 4 of these receiving USD 2,500 to develop their product prototypes. Finally, 3 companies benefited from the incubation programme, which will end in February 2020.
ADA co-financed the project for a total of USD 30,000. This amount includes the costs of technical support to the entrepreneurs; the participation of the two finalists in the Latin American Impact Investment Forum (FLII) in Guatemala in November 2019; part of their training and the grant awarded for the development of the prototypes; and finally, the financing of legal advice for the creation of the investors' club "Fundación Cacao", which has closely followed the incubation process and is analyzing the possibility of investing in the program's finalists.
Body
What is the circular economy?
Since the beginning of the first industrial revolution, humanity has consolidated its economic and social development based on a linear consumption system: extracting raw materials, producing goods, consuming these goods and generating waste. Two hundred years later, the limits of this model, which indiscriminately exploits the planet's limited resources by polluting the environment and generating an unimaginable amount of waste, seem to have been reached. Indeed, a system of linear production and consumption cannot be applied indefinitely, in particular in a society in which the life spam of produced goods is decreasing ever more rapidly, generating high consumption rates, consequently high production rates.
The circular economy, a rational alternative to the linear model, aims to:
maintaining the utilisation value of a product along multiple life cycles;
recuperating and reutilising pieces of products that initially don't have a utilisation value;
and minimising the total loss of value – when the good is considered to be a waste
Source: Marcelo Lezzi, Économie circulaire, 2017
Multiple strategies are possible to reach those objectives but it is necessary to take into account the way in which a product's value is affected. Hence, different cycles are possible: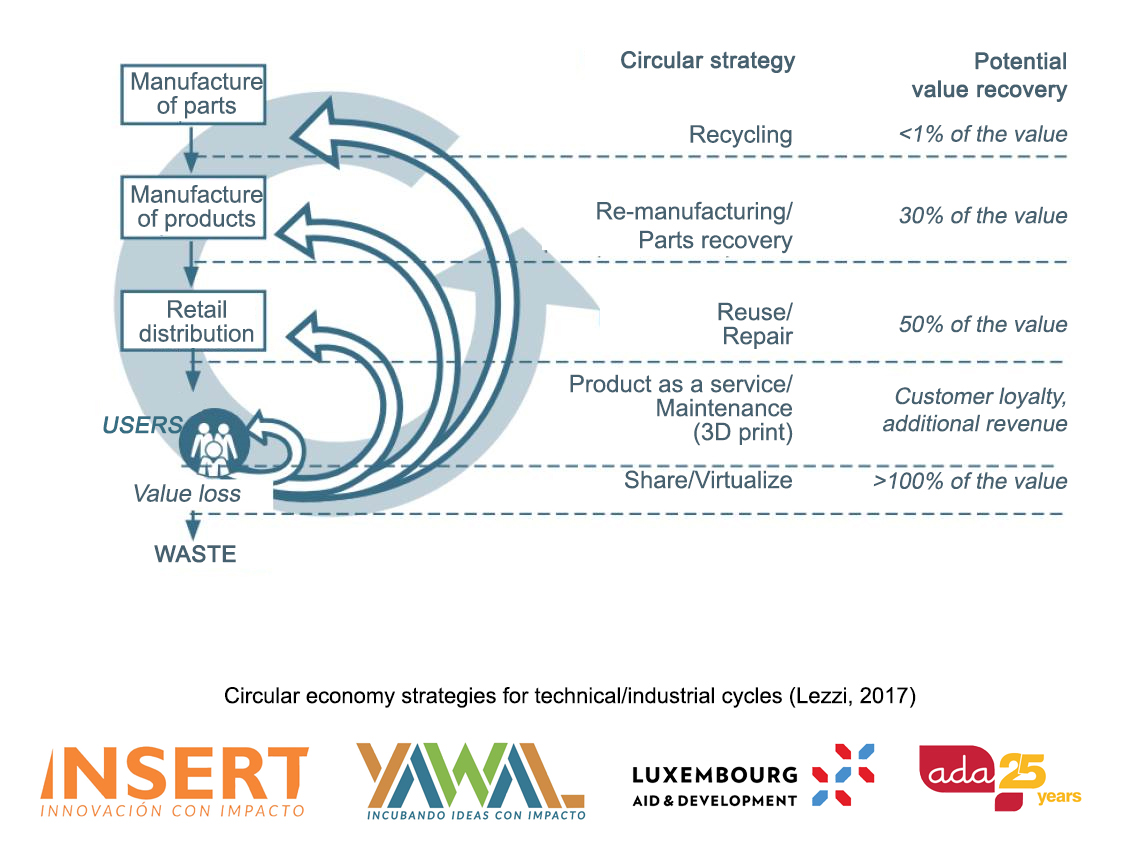 For example, a company may choose to repair objects intended for disposal, in order to reintroduce them to the market for reuse. By doing this, it recovers up to 50% of the value of the initial product. Others may decide to recover only a few parts of the original property, thus recovering up to 30% of the original value. This is particularly applicable in the electronic equipment sector, where some companies have specialised in the recovery of precious minerals used in their manufacture. Finally, companies can choose to recover waste from the production of goods through recycling, thus recovering about 1% of the value of the initial good. However, recycling should not be underestimated, as it allows a significant reduction in the extraction of raw materials and significant energy savings. Thus, recycling 3 glass bottles saves the equivalent that would have been necessary to keep a low-energy light bulb on for 8 days or charge a mobile phone 318 times (www.ecovidrio.es).
 
---
Facilitating market access for young entrepreneurs through catalysts
After a prospecting trip to Senegal for identifying innovative initiatives to boost SMEs, ADA set up four pilot projects there in 2018, with an online sales platform for agricultural products / market catalyst: Soreetul.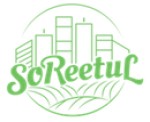 Soreetul, online business platform
Created in 2014, Soreetul is an e-commerce platform for agrifood and cosmetic products designed to bring rural products to the urban market. It allows Senegalese women living in rural areas and processing primary materials to gain access to the market. In 2018, ADA worked with Soreetul on a pilot project aimed at bringing fishing products to the platform. 4 economic interest groups (EIG) including over 1,000 women producers have been selected to date. Sooretul means "It's no further" in the Wolof language.
---
Financing young entrepreneurs through financing institutions
After a prospecting trip to Senegal for identifying innovative initiatives to boost SMEs, ADA set up four pilot projects there in 2018, with a syndicated investment fund created by women for women: WIC Sénégal – Women's Investment Club.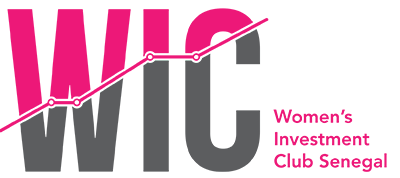 WIC Senegal, the investment fund to strengthen women's entrepreneurship
WIC (Women's Investment Club – Senegal) and ADA have partnered as part of the establishment of the first union fund created by and for women in the WAEMU (West African economic and monetary union) area. 
The Investment fund WIC targets businesses directed by women in Senegal, with the goal of participating in the economic empowerment of women entrepreneurs by providing the capital they need to grow their businesses.
In June 2018, ADA worked alongside WIC to push reflection on social impact measurement tools and on improvements to the regulatory framework to facilitate the emergence of innovative financial vehicles. Finally, this collaboration will promote the mobilisation of capital at a local level in favour of investments in the Senegalese economy at first, followed by the West-African region. To this end, ADA co-financed the initiative to the tune of €30,000 to assist with the creation of this kind of finance mechanism. By the end of 2018, the WIC raised over a million and a half Euros (1 billion CFA francs), which will be invested from 2019 through its new finance structure, WIC Capital.
---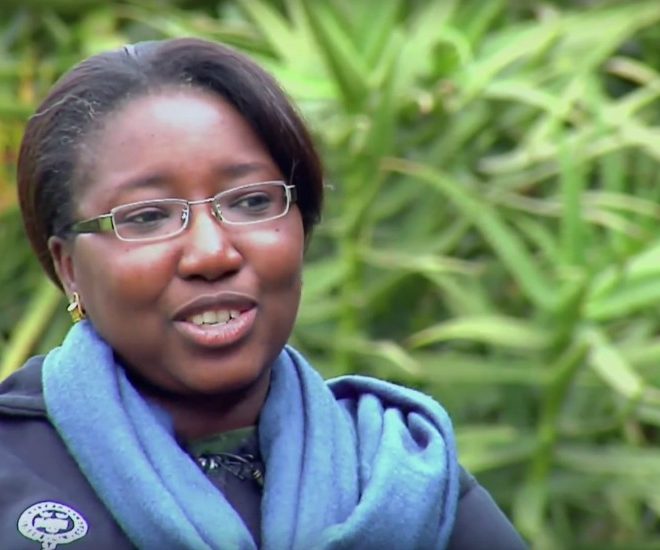 "In French-speaking Western Africa, we still do not have access to all of the innovations in financial products. We must dare these innovations and approaches which are leaving our realities. By highlighting these innovations we can change the regulatory framework."
Madji Sock, President of WIC, Senegal
---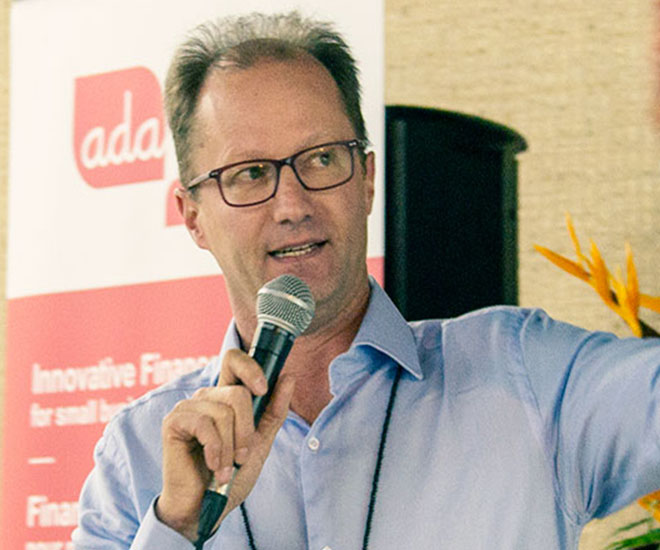 "The vision of WIC is interesting and we were impressed by the actions already carried out on the basis of their own funds. ADA wishes to support the development of entrepreneurship in Senegal through partners who present a vision and a clear methodology based on a viable business model, and WIC is one of them."
Axel de Ville, Consultant for ADA, Luxembourg
---
"The WIC is a women's initiative for women with the aim of strengthening women's entrepreneurship and promoting women's access to finance. In concrete terms, WIC offers a financial service, through the collection of savings to be used for projects managed by women, as well as a non-financial service, through technical assistance, capacity building, coaching and mentoring."
Thiaba Camara Sy, Co-founder of WIC, Senegal
---
In Senegal: financing of E-Cover through WIC Capital
"Adapting —that's what these young entrepreneurs do day in, day out."
Back in November 2019, no one talked about Covid-19. I had just finished a three-day mission to Senegal where I paid a visit to some of our partners including a microfinance institution ADA is planning to develop financial products with for young entrepreneurs during 2020.  I also met with entrepreneurs supported by an incubator we are partnering with to develop an innovative financing solution to meet entrepreneurs' financial needs between 30,000 and 50,000 Euros. Finally, I talked with another partner — WIC Capital —, unique in West Africa, a company recently established, with the support of ADA, by WIC - a network that gathers over 80 women who joined forces to promote women's entrepreneurship in Senegal.
Street vendors in November 2019
As the taxi takes me to the airport, about forty kilometers from the city, I can witness Dakar's development. In recent years, traffic has become the talk of the town. With a population density of 12,617 inhabitants/km2 and a growing car fleet, estimated at more than 300,000 vehicles, Dakar is stifling. In this endless line of cars, I picture the kind of environment that Dakar can offer — dynamic, enterprising, sizzling, sporty, a place where ideas flow from all sides. Every entrepreneur, partner, just about everybody has a plan. All are enthusiastic, passionate about what they do, and talk about it with conviction. You get the impression of always being on the move in this town, except when you are trapped in a traffic jam! On the way to the airport, I worry about two things: will I be on time for my flight despite the bottlenecks? And the second one: since this morning, the city is shrouded in some sort of fog, a thick dust cloud. My driver, a true Dakarois, seems surprised too by the dust at this time of the year; "It is climate change" he assures me. The hot air is unbreathable. I am amazed by the resourceful spirit of these young people who come up so swiftly with resources such as masks to deal with the dust.

The ever-growing number of cars on Dakar's roads times four gives you an idea of how many tires there are! A real environmental conundrum for waste management! A local company wants to provide a sustainable solution to this problem: E-Cover, promoted by two young Senegalese: Yaye Souadou Fall, who grew up in Dakar where she also trained in business administration and has a longstanding entrepreneurial spirit, and Khady Diallo trained in Quality Safety and Environment —also in Dakar— who is passionate about the development of industrial processes. The two entrepreneurs are pursuing a Master in Business Administration at a local university. Their E-Cover project aims to find useful applications for tire waste such as shoe soles, aggregates, and shredded tires.
In March 2020, WIC Capital announced its first investment in E-Cover.
"What drove us towards entrepreneurship was more instinct than anything else. We wanted to cure our hometown's secret ailment, namely squalor, and pollution. Our environmental activism started from an observation: we run into scrap tires at almost every street corner. All of that moved us to find a tire recycling solution having both environmental and social impacts."
Yaye Souadou Fall, funder E-Cover
Entrepreneurship in Africa is surely not easy, but doable
In 2015, aged 20, Souadou and her friends launched E-cover with a capital of just 30,000 Fr CFA (45 Euros), a meat grinder, and lots of entrepreneurship. She recognizes that the beginning was hard: in addition to managing the start-up, and to consolidate her experience and acquire the necessary know-how for her budding business, she worked as a Program Assistant, then as Customer Service Export Coordinator for a multinational established in Senegal, ending up as project manager for a network of entrepreneurs. Her partner, Khady Diallo, joined the E-Cover project to support the cause of environmental protection, so close to her heart. She got her experience in industrial management working for large groups based in Dakar.
The project — in the research, development and manual production phase since 2015 — has allowed the two entrepreneurs to test a variety of possible products based on recycled tires, ranging from tire granulate to shoe soles and flooring. "During this period, we invested our capital, did a crowdfunding campaign with friends and family and won several entrepreneurship awards both in Senegal and abroad for a total of 22.2 million FCFA, some 34,000 Euros", says Souadou.
But the going got rough for them, as is usually the case with many startups, despite goodwill, hard work, and the awards.

Key figures
2015: inception of business and prototype
2016: first financing round. The funds raised made it possible to launch a mini production unit with the purchase of 20 grinders. At the time the company had over 20 employees
2017: installation of a manual production unit
2018: shutdown of the unprofitable unit due to low production
2019: collaboration with WIC Capital, strategy redesigned
2020: funding of 330,000 Euros from WIC Capital

Collaboration with WIC Capital, funding and a different way of looking at innovation
In 2018 - 2019, ADA collaborated with WIC on a project to create an investment facility, in order to test a due diligence process and make investments between 50,000 and 300,000 Euros. During 2019, WIC Capital was created with a legal form adapted to the country and a due diligence process was put in place.
As a result of the closedown in 2018, the company started to seek funding for the necessary investments in machinery and the purchase of inventories. Identified as a potential investee by WIC Capital, the promoter of E-Cover spent the whole of 2019 with WIC Capital, challenging and refining the business model in order to make it profitable and ready for investment. This transitional stage plus the support of WIC Capital's experts allowed the company to identify new opportunities in the local market for profitable products that were not part of the original offering. Yaye Souadou recognizes that the advantage of being financed by WIC Capital, instead of a bank, lies in the technical support. A traditional bank wouldn't have the time, nor the means, or in some cases not even the necessary expertise to deliver this kind of assistance. For WIC Capital, the two young women have nothing but praise, because the investment company provides its partners with a network of women entrepreneurs — belonging to WIC — who support the funded projects. Thus, this new organization develops procedures adapted to the realities of Senegalese female entrepreneurship. The investment company also makes sure that the entrepreneurs keep a controlling stake in their ventures to guarantee their commitment during the execution of the project.
"WIC Capital takes risks that no local commercial bank would.
It invests in your potential, in a business that like ours is just starting up"
Yaye Souadou Fall, funder E-Cover
Due to Covid-19, we have to adapt
Covid-19 caught them in the middle of investment negotiations, when activities hadn't even restarted, thus slowing down administrative procedures. But the two entrepreneurs do their best to implement the project on time, hoping that the situation will soon improve. They remain upbeat. The machines ordered from China are expected to arrive in Senegal next month. The assembly which should normally be performed by a Chinese engineer, will perhaps have to go through Zoom videoconferencing to guide the installation by young Senegalese engineers. We have to adapt, she tells me. Not easy, but doable, because adapting is what these young entrepreneurs do on a daily basis, but… isn't that what we all do to keep on working in times like these?


Messages to other young entrepreneurs
As young African women in a male-dominated world, Yaye Souadou and Khady Diallo have been regarded as dreamers and very often misunderstood. From this journey, they remember that very frequently people tried to discourage them on account of their age. Other people considered this industry as being just for men, and to top it off some even deemed them not rich enough to run a business. They also encountered swindlers and many interferences.
So, for young would-be entrepreneurs, particularly in Africa, still hesitating to venture into entrepreneurship, Souadou and Khady have a message — "just believe and go for it". Because in spite of everything, what gives them the strength to keep on going are people fighting alongside them, sharing a common cause, those who encourage them, those for whom they are role models and put their hopes in them; also those who inspire them, and those returning home to work for their continent. There are also the little joys you experience recycling and discovering solutions that relieve our environment. They end with a quote from Martin Luther King: "Believe in your dreams and they may come true. Believe in yourself and they will come true." It is surely a wink at the ambitions they hold for E-Cover and their impact on the environment and the continent.

Relatively spared from the coronavirus pandemic, Senegal has chosen not to lockdown the population to avoid affecting the economy. However, the government has decided to extend the state of emergency until June 2 and restrain travel. From a health point of view, the authorities have chosen not to systematically hospitalize patients showing few or no symptoms, quarantining them instead to avoid congesting hospitals.
---
Study on Micro, Small and Growing Business (SGBs) in Sub-Saharan Africa
As microenterprises are likely to resort to microfinance institutions to get access to financial services, ADA has coordinated a series of three studies relying on five MFIs in Ethiopia, Kenya and Madagascar in order to identify a sample of SGB owners and interview them individually to get details about their paths.
This study is the synthesis of these three surveys and specifically aims at providing detailed information about entrepreneurs' profiles, about the main challenges and obstacles they faced through their growing process and about their current financial and non-financial needs. Based on such information, general recommendations are made to financial services providers and all kinds of organizations supporting MSMEs.