Contents
SUPPORT FOR YOUNG ENTREPRENEURS THROUGH MICROFINANCE (< €10 000)
- Rwanda (UFC)
- Sénégal (U-IMCEC)
---
SUPPORT FOR YOUNG ENTREPRENEURS THROUGH INNOVATIVE FINANCING (€5 000 - €50 000)
In West Africa:
- in Burkina Faso, with the incubator La Fabrique and the financial institution Cofina Burkina;
- in Mali, with the incubator Donilab and the financial institution Cofina Mali;
- in Senegal, with the incubator Jokkolabs and the financial institution Cofina Senegal.

In Latin America:
- in Nicaragua, with the incubator Impact Hub Managua;
- in Guatemala, with the incubator Alterna;
- in El Salvador, with the incubator INSERT/Yawal and Alterna.
---
---
Key figures for 2020
- 3 MFIs in Africa (Senegal, Rwanda, Togo) received support for the development of financial products and non-financial services for young people;
- 6 incubators (3 in Africa: Senegal, Mali, Burkina Faso, 3 in Latin America: Nicaragua, El Salvador and Guatemala) received support to develop a support offer for young entrepreneurs;
- 331 young entrepreneurs received credit;
- 328 young people received training or entrepreneurship support.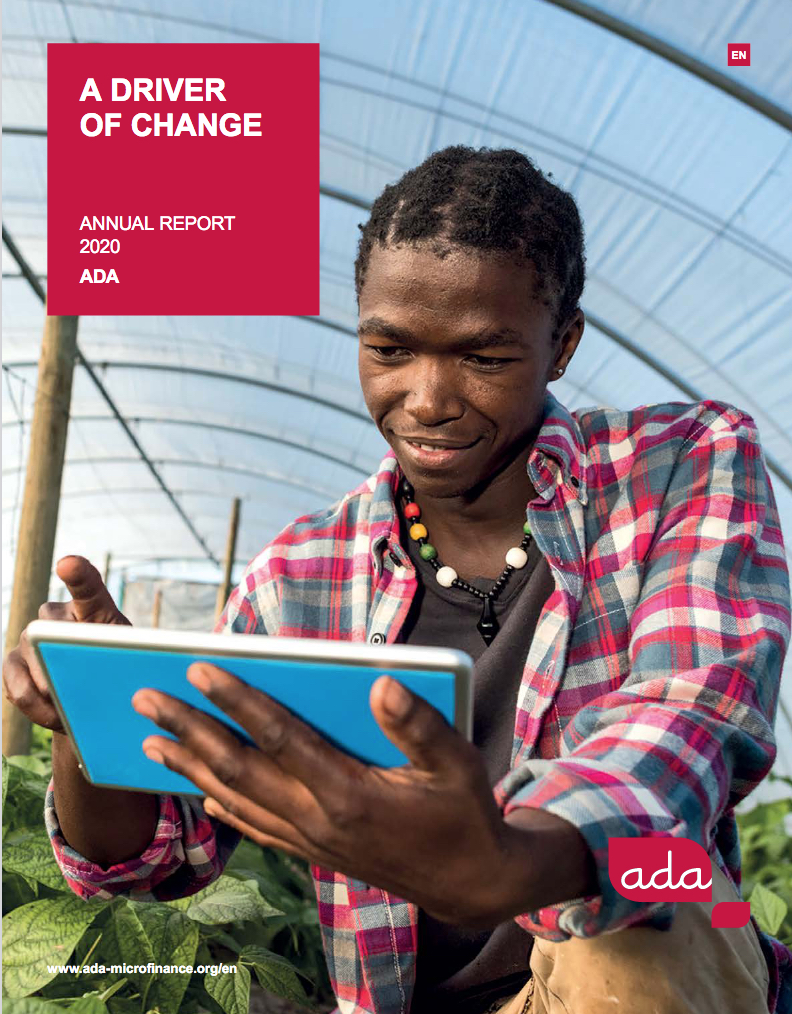 Ongoing initiatives for the financial inclusion of young entrepreneurs

ADA supports young entrepreneurs with access to funding and capacity building. Depending on their funding needs, ADA offers support through MFIs or the YES Funding Initiative, an innovative funding mechanism.
In addition, since 2018, ADA continues to support the economic and financial inclusion of young entrepreneurs through a global "Market - Technical Support - Financing" approach based on the complementarity of specialised players such as incubators, catalysts or funders.
---
Support for young entrepreneurs through microfinance
(financing needs up to €10,000)
1. In Rwanda with UFC (Umutanguha Finance Company)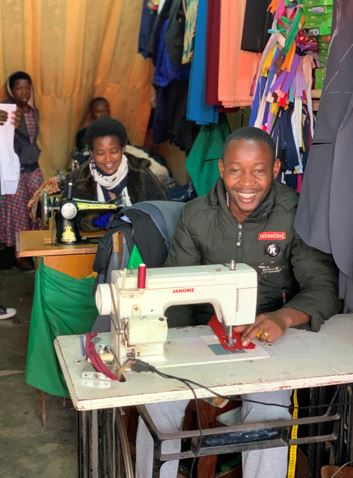 In Rwanda with UFC (Umutanguha Finance Company) Since 2016, ADA, with the support of Rotary Luxembourg, has supported Rwandan MFI UFC with offering young entrepreneurs financial services (credit and savings) combined with non-financial services (training, financial education, business management advice, monitoring and support). Rwanda is one of the few African countries that introduced strict lockdown measures in 2020 in response to the pandemic. This had a significant impact on UFC, as the portfolio at risk (PAR) doubled.  
To respond to this emergency, the MFI approached young entrepreneurs aged 18-35 to better understand their needs and pre-empt the risks of non-repayment. To this end, UFC worked with ADA (and the Social Performance Task Force (SPTF)) to carry out a study aimed at identifying the financial needs of the institution's young customers. The findings made it possible to tailor the financial services offered by the MFI to the real needs of young people following the crisis. Proposed solutions included the restructuring of existing loans and/or obtaining an additional working capital loan, e.g. for the purchase of the raw materials needed to resume operations.
The crisis also accelerated the implementation of the digital strategy adopted by UFC. The connection between accounts opened with the institution and customers' mobile accounts has improved significantly. This is thanks in part to government measures aimed at supporting the use of digital tools during lockdown, such as waiving transaction fees between customers' bank and mobile accounts. UFC has also set up a network of agents, most of which are small local businesses. These agents allow the MFI's clients to withdraw money or pay loan instalments without having to travel to MFI branches that are sometimes located several kilometres away from their home. This saves time for customers and for MFIs, who can now focus on canvassing for new customers and selling savings and credit products. These digital services led more than 13,900 young people to open an account in 2020 with the MFI, which in turn collected €0.7 million, thus strengthening its financing capacity. Finally, Rwanda's lockdown has boosted e-commerce, providing an opportunity for young people, some of whom have set up their own company, to deliver goods purchased online. 
In 2020, 235 UFC customers received a "Young Craftsperson" loan (intended to finance an artisanal profession such as hairdressing, sewing, mechanics, joinery and welding), and 215 received support.
 « I am grateful to see that UFC has pushed us to use digital financial services such as mobile banking to send or receive money, without wasting time locating their credit agent. » 
UFC customer on what gave them cause for hope during the pandemic
Project partner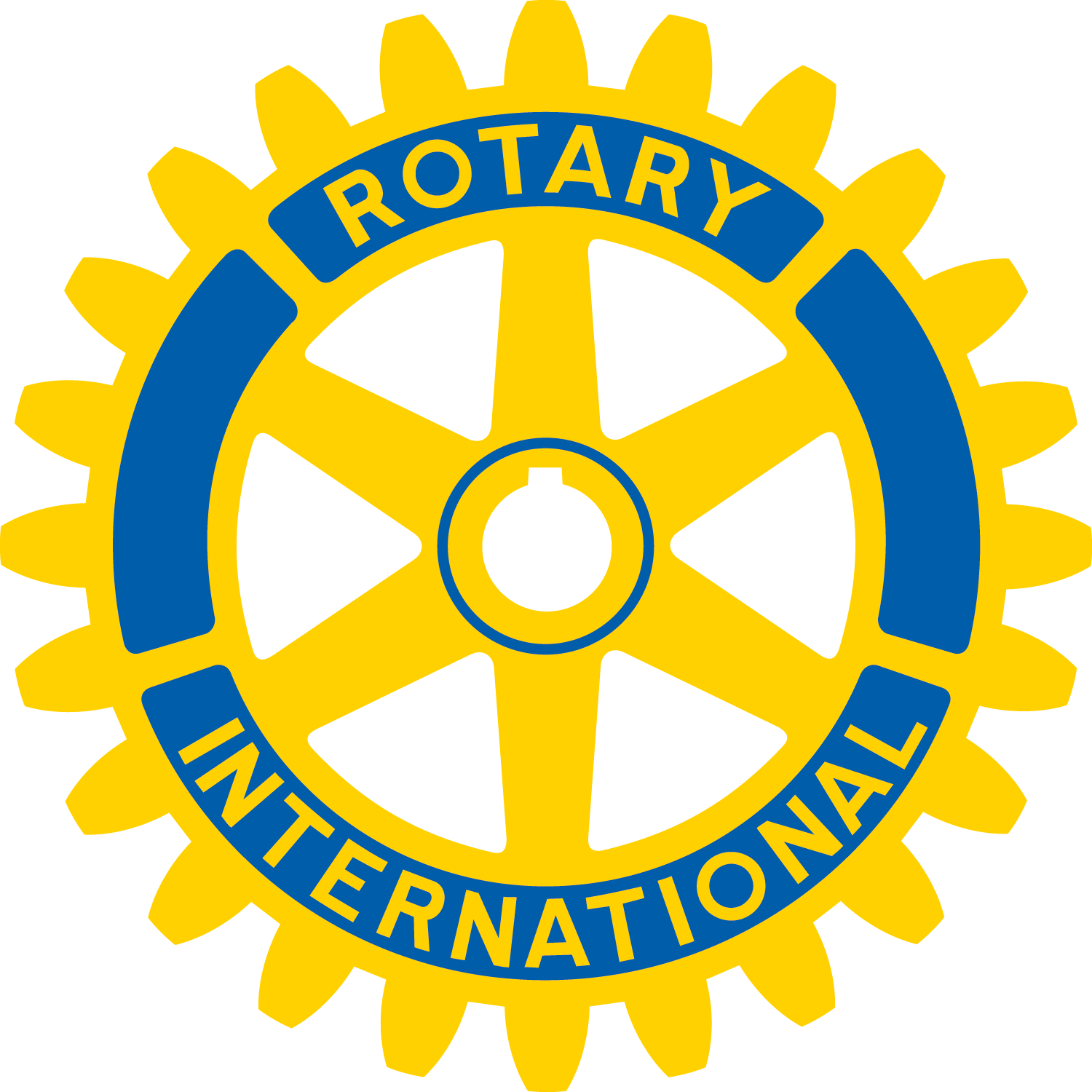 ---
2. In Senegal with U-IMCEC, as part of a project conducted in partnership with LuxDev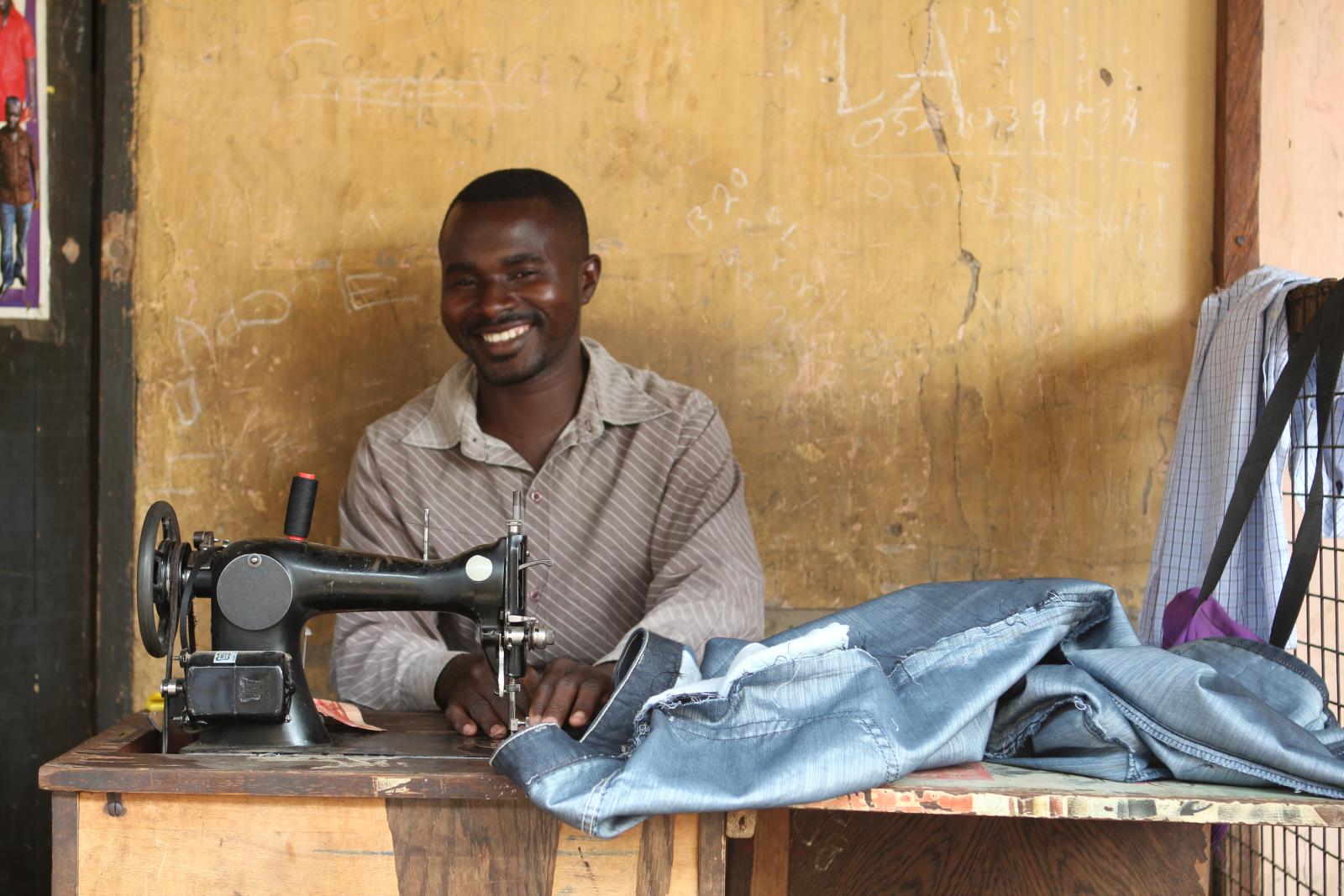 ADA, in partnership with LuxDev, supports the activities of the MFI U-IMCEC (Union of Community Mutual Savings and Credit Institutions) in Senegal for the financial inclusion of young people, mainly first-time entrepreneurs aged 18-35. ADA's support began in 2020. The support focused on the development of savings and credit products adapted to the various high-potential professions in the region (centre and north) and on the implementation of a post-financing support system for young entrepreneurs.
ADA has developed synergies with other players on the ground specialising in non-financial support for young people (professional training, support in drawing up a business plan), such as Jokkolabs, a Senegalese incubator that has launched a support programme for young people in the agroecology sector. Thanks to these collaborations and to market studies supported by ADA, U-IMCEC enriched its offer in 2020 with savings and credit products adapted for young entrepreneurs. An agricultural insurance product was also launched and distributed by U-IMCEC.
By the end of June 2022, 654 young people had opened a savings account with U-IMCEC and 225 had been financed to launch their projects. 60% of them are women.
Project partner

---

---
Support for young entrepreneurs through innovative financing: the YES Funding Initiative
(for financing needs of between €5,000 and €50,000)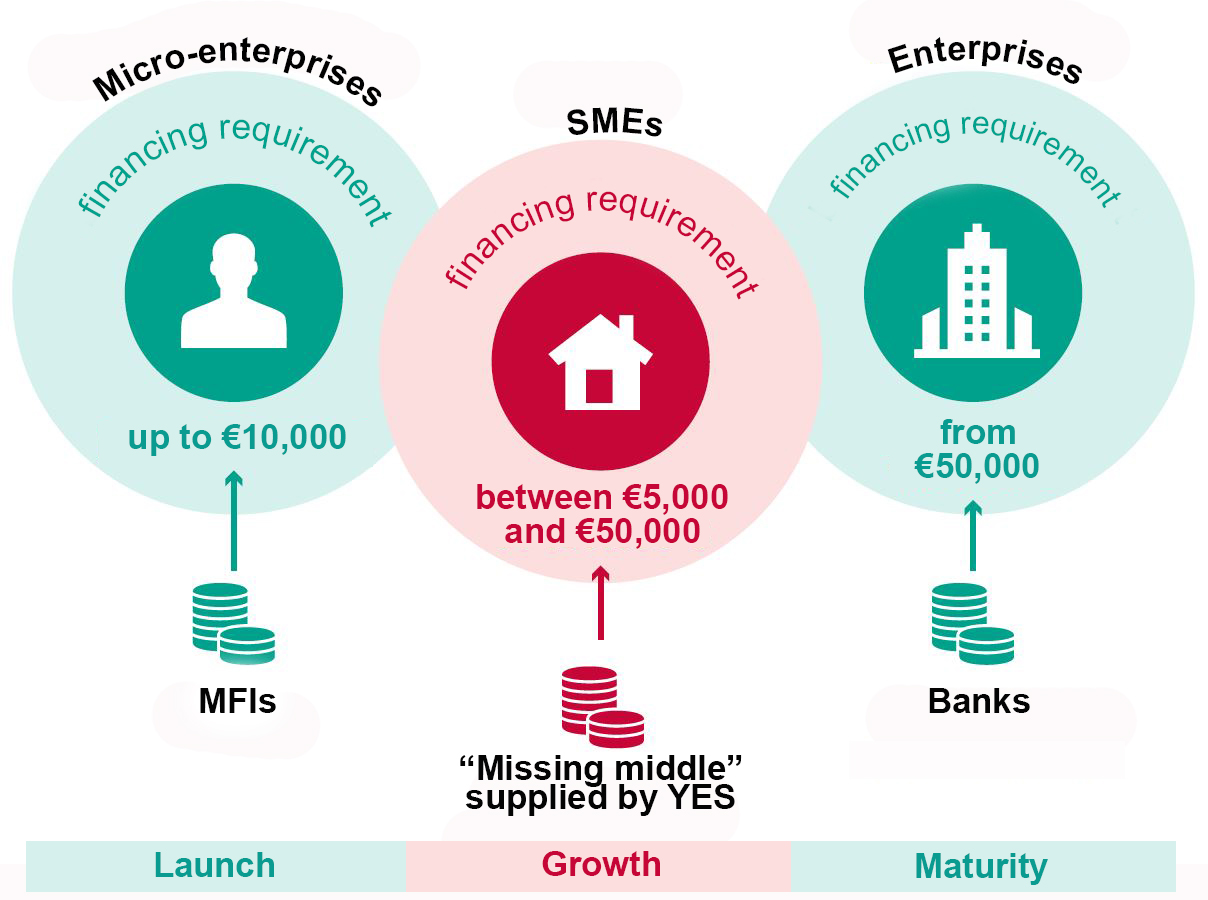 Among the many young people whose socio-professional integration will depend on the creation and development of their own activity, some have the capacity and want to develop business projects that require larger financing (up to €50,000) than what MFIs offer.
While microfinance institutions (MFIs) finance micro-enterprises and banks finance established businesses requiring large amounts of funding, growing SMEs struggle to find solutions tailored to their needs. 
In 2018, ADA set up a new funding mechanism called the "Young Entrepreneurs Sustainable (YES) Funding Initiative" to address this problem.
YES FI is a mechanism that finances projects not yet covered by private investors or business angels, which are used to financing young and growing entrepreneurs. YES FI works with partners specialised in supporting entrepreneurship (incubators/accelerators, market catalysts and financial institutions) that provide young people with technical and financial support. This dual financial support (guarantees implemented by YES FI for the financing granted by the financial institution) and technical support (from the incubator) means that investors seeking to finance young people take on less risk. The reimbursement of the financing granted by the YES FI is calculated on the basis of the turnover that the young person derives from his activity. The amount reimbursed is also used to finance the support provided by the incubator.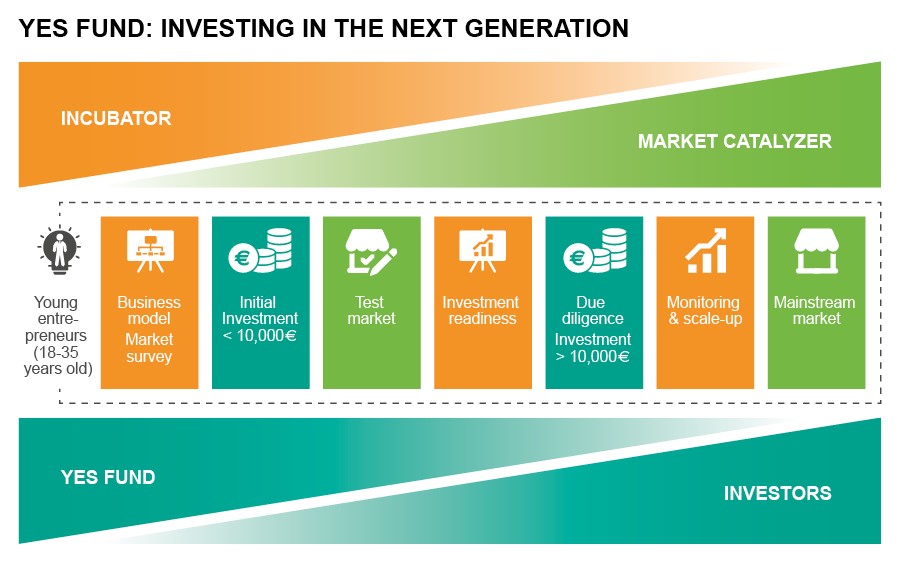 Gradually, the financing provided by YES FI gives way to investor financing. At the same time, the young person receives the incubator's support necessary for the growth of the company.
The YES initiative is based on 5 principles:
Granting loans to be repaid on the basis of the company's turnover;
Support the entrepreneur before and after his/her access to financing;
Part of the credit must be used to pay for technical assistance given by the incubator / accelerator;
The duration of the financing is between 3 and 5 years;
The amount of funding increases over time.
---
Pilot projects launched in 2020
In West Africa
in Burkina Faso, with the incubator La Fabrique and the financial institution Cofina Burkina
La Fabrique is an incubator entirely dedicated to the co-development of social and responsible businesses in West Africa. Since 2014, it has supported social entrepreneurs with high potential in Burkina Faso and in the sub-region, in order to co-create long-lasting and high-impact businesses.
 
in Mali, with the incubator Donilab and the financial institution Cofina Mali
DoniLab is a business incubator based in Bamako, Mali. It covers activity sectors with high innovation potential, namely ICT, health, social innovation. DoniLab's main mission is to support young innovative companies and startups in the different development phases of their projects, from inception to fundraising, including the design of the business plan. To achieve its missions, the incubator works with international and local organizations to design programs aiming at stimulating innovation among young people and providing them with the necessary entrepreneurial support.
 
in Senegal, with the incubator Jokkolabs and the financial institution Cofina Senegal
JokkoLabs is a private international non-profit initiative launched in Dakar, Senegal. It is an independent "action group" with the purpose of identifying and supporting the innovative ideas of entrepreneurs in the digital economy, cultural industries, and the media in order to accelerate the competitiveness of nations and prosperity for all.
There are presently several poles centered around 7 countries, the majority of which are in West Africa.  
In Latin America
in Nicaragua, with the incubator Impact Hub Managua
Impact Hub Managua is an organization aiming to strengthen and develop the entrepreneurial ecosystems and promoting entrepreneurship in an innovative and inclusive way. A member of the global network of Impact Hub organizations, Impact Hub Managua has been working in Nicaragua since October 2018, helping entrepreneurs develop their business ideas through various training and coaching programs and connecting them with other entrepreneurs, investors and relevant players in order to generate business opportunities.
 
in Guatemala, with the incubator Alterna
Alterna is a platform for social innovation and inclusive entrepreneurship, established in Guatemala as a non-profit association. Its mission is to support Central American entrepreneurs in order to increase their economic and social impact through training and consulting services and by bringing them closer to complementary opportunities –impact investing, market access. Founded in 2010, Alterna has worked with over 2,000 companies of different profiles and sectors (rural, urban, start-up, growing) in Guatemala and Central America, and has extensive experience with international and local cooperation organizations.
 
in El Salvador, with the incubator INSERT/Yawal and Alterna
Yawal is a dynamic business incubator with social and environmental impact, launched by INSERT in 2013. It deals with the development and strengthening processes of business, from the conceptualization phase up to the investment phase. Yawal works in collaboration with public and private institutions to coordinate the growth of the productive fabric of the regions in order to concentrate actions and avoid duplicating  efforts.
A total of 62 young entrepreneurs received support through these organisations.
---
ADA, member of the ANDE network

In 2016, ADA became a member of the ANDE network (Aspen Network of Development Entrepreneurs), a global network of organizations working to promote entrepreneurship in emerging countries. By supporting the development of the inclusive finance sector, ADA is an integral part of the actors contributing to the emergence of a favourable environment for micro and small entrepreneurs. Since its accession, ADA has exchanged experiences and established partnerships with other affiliated institutions in Central America and Africa.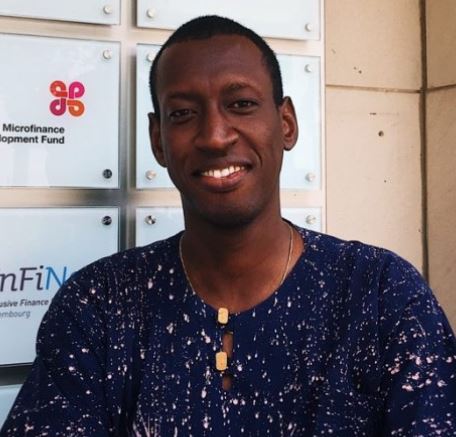 "ADA works to capitalise its experience with our microfinance partners in funding the youth (entrepreneurs). We wish to go further and are currently exploring innovative solutions for the funding of small enterprises experiencing strong growth driven by this youth in order to make them autonomous and viable."
Dominique Owekisa, ADA project manager and member of the Steering Committee of ANDE West
---
Two incubators supported by ADA's YES Initiative obtain the Afric'innov Label
The mission of the Label Afric'innov is to offer African entrepreneurial ecosystems a known and recognised quality benchmark for entrepreneurship support structures. On 14 January 2021, five innovative entrepreneurship support structures (SAEI) were awarded this prestigious label, including two incubators supported by ADA..
The Afric'innov label was launched in summer 2020 with the support of the French Development Agency. After a rigorous process (submission and analysis of applications, field visits...), the Labelling Committee represented by five independent experts, of which ADA is a member, has decided to award the Afric'innov label to the following five SAEIs 
- The Startup Factory (Morocco) - an accelerator based in Casablanca, whose mission is to promote innovation on the continent by accompanying startups and large groups around future projects;
- Etrilabs (Benin) - an incubator and innovation ecosystem that has been working to promote a culture of entrepreneurship rooted in innovation, creativity and sharing since 2009;
- CIPMEN (Niger) - a Nigerien incubator dedicated since 2014 to the development of innovative and sustainable entrepreneurship in the ICT, renewable energy and environmental sectors, as well as agribusiness;
- Donilab (Mali) - an innovative business incubator based in Bamako, which covers sectors of activity with high innovation potential such as ICT, health and social innovation;
- La Fabrique (Burkina Faso) - an incubator entirely dedicated to supporting social enterprises, created in 2015.
Among these five structures, two incubators (Donilab and La Fabrique) are supported by ADA within the framework of the "Young Entrepreneurs Sustainable (YES) Funding Initiative".

A strict and recognized evaluation
The Afric'innov label is based on a strict quality reference system initiated by the International Organisation of the Francophonie and the founding consortium of Afric'innov. This reference system is based on twenty criteria assessing the infrastructure, governance, methodology and support resources, as well as the services provided to the entrepreneurs supported.
The label is therefore a real tool for decision-making and for identifying partners:
- For entrepreneurs, who are looking for a quality service adapted to their needs;
- For entrepreneurship support structures (SAEI) seeking to have their expertise recognised and/or to identify reliable partners to develop their projects or extend the support of their incubates;
- For catalysts in the startup or SAEI ecosystems (partners, funders, etc.), looking for reliable and impactful projects to support. 

Quality, professionalism, credibility, visibility, networkIn a context of great heterogeneity in the level of maturity and professionalism of the SAEI, the Afric'innov label is a guarantee of the quality of the support services, the professionalism of the teams in charge of the support, the quality of the projects coming out of incubation, and the credibility of the labelled SAEI in general.
In addition to this recognition, it is also a great opportunity for these structures to join the Afric'innov network reserved for labelled structures.
Dominique Owekisa, member of the Afric'innov Labelling Committee, also project manager in the technical support unit for MFIs at ADA
Why were the Donilab and La Fabrique incubators selected for the Label?
Donilab in Mali and La Fabrique in Burkina Faso applied for the label in accordance with the criteria set up by Afric'innov.
The two incubators were selected on the basis of the quality of their work in supporting entrepreneurs. The choice of the accredited incubators was rigorous, established by a selection committee composed of several experts, including ADA. It is a real pleasure to see these partners obtain their label.
Does the fact of supporting labelled structures reinforce ADA's credibility? At what level?
ADA has been working with incubators since 2018. Being part of the committee already shows that we are open to collaborations and that we are ready to make our modest contribution to the development of the entrepreneurship sector in Africa.
At the institutional level, the label is a major challenge for the labelled structures, as these incubators must always offer an improved service and remain relevant in the ecosystem. It is a proof of their added value for companies that want to have support.
We have been working with Donilab and La Fabrique for 3 years. Since last year, we have been working on setting up a financing mechanism for young entrepreneurs, the "Young Entrepreneurs Sustainable (YES) Funding Initiative", for those who are at the beginning of the growth phase, who need investments to grow and whose repayment is based on the entrepreneur's monthly turnover. The fact that Donilab and La Fabrique obtained the label proved to us the relevance of the choice of these partners for the YES project. In terms of entrepreneur support, the label therefore enables incubators to position themselves well and to attract better support dossiers and we hope that this will translate, for the YES mechanism, into funding for entrepreneurs who have real potential and who have been well supported. 
Furthermore, ADA is currently recognised for its ability to improve financial inclusion. Technical support to incubators is not part of our usual services. This label will provide the sector with visibility and standards that will attract other types of collaboration and partnerships such as technical support to incubators. The label therefore has real potential for the beneficiaries, for the development of the ecosystem and for technical support for entrepreneurship.
---
A word from the winners of the Label Afric'innov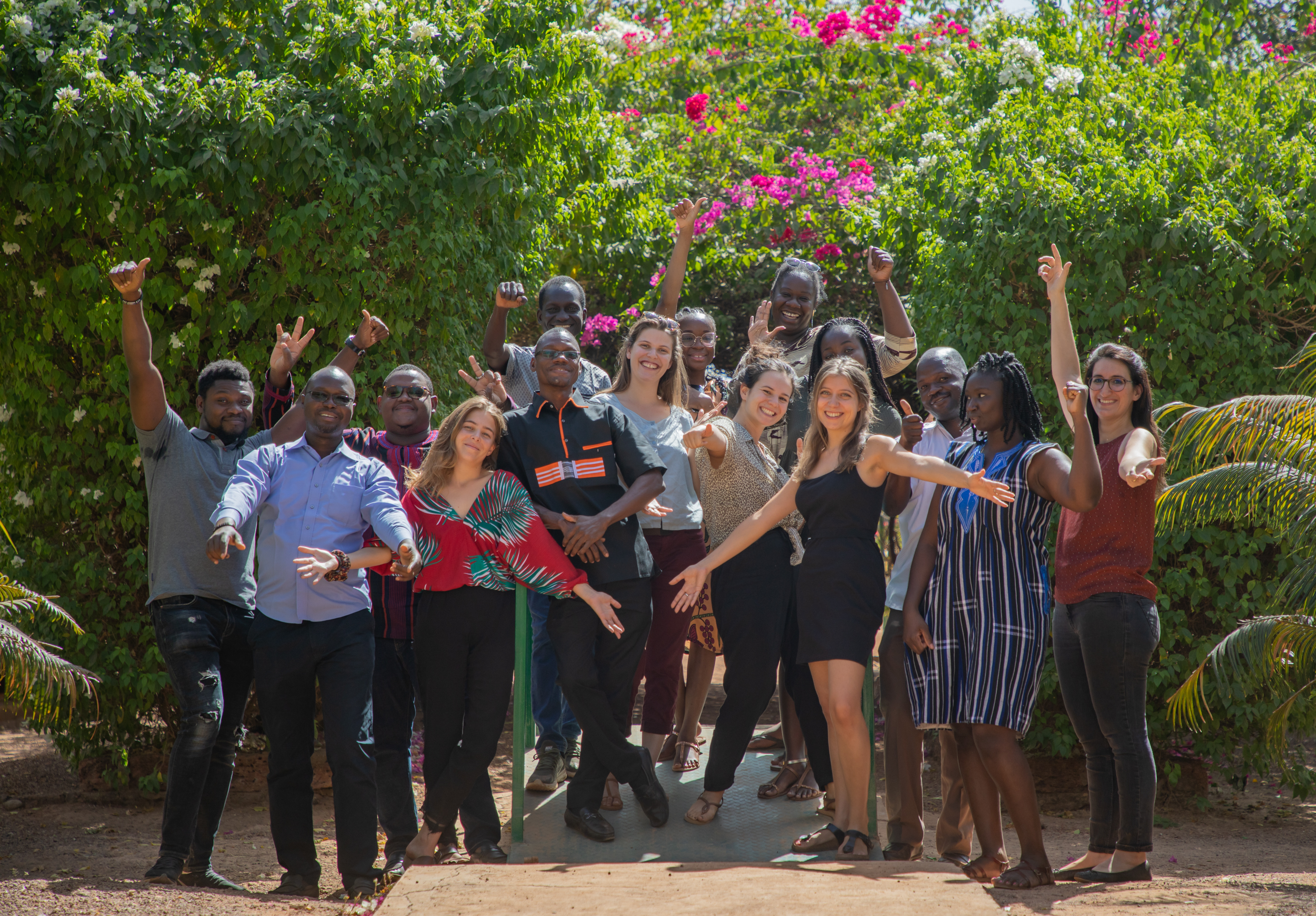 ---
Lisa Tietiembou Barutel, Director of La Fabrique in Burkina Faso
What does obtaining this label mean for La Fabrique?With its 6 years of experience, La Fabrique has always worked with the greatest possible rigour and commitment to co-constructing beautiful social enterprises with the incubates it supports. This label recognises the efforts made over the past six years by the entire La Fabrique community: team members, social entrepreneurs, partners and all those who have contributed and continue to contribute to supporting the incubates in any way possible. La Fabrique thus becomes the first incubator in Burkina Faso to receive the label, joining Etrilabs (Benin), Donilab (Mali), CIPMEN (Niger) and the Startup Factory (Morocco). While this recognition is a great achievement, it also raises the level of requirements that La Fabrique must respect, so as to always live up to what the social entrepreneurs they work with deserve.
How can this Label be put into practice in the framework of the YES Funding Initiative with ADA for the financing of young entrepreneurs?
Obtaining the label is an important element in the implementation of the YES Funding Initiative. Indeed, the construction of innovative financing tools relies in part on the mobilisation of avant-garde partners who are willing to commit themselves to areas which are still little known. Therefore, the credibility of the technical partners mobilised is essential: the label therefore strengthens La Fabrique's position vis-à-vis the financial institutions to be mobilised, and with which we will be working on a daily basis. 
Moreover, this label allows La Fabrique to benefit from privileged access to numerous tools developed by Afric'Innov to better support entrepreneurs. In addition to the tools available to the entire Afric'innov community (Ubora, afric'innov toolbox, training, etc.), La Fabrique will benefit from Afric'innov's special support to develop new technical partnerships in order to strengthen support for incubated businesses (impact measurements, management tools, etc.) and to deploy tools that will enable both the entrepreneur and the support manager to be more efficient and operational. 
---
Tidiane Ball, General Manager of Donilab in Mali
What does obtaining this label mean for Donilab?
This label is the result of a process of professionalisation of our support methods and tools. It is also the beginning of a new adventure, where we have more room for error.
How can this label be put into practice in the framework of the YES Funding Initiative with ADA for the financing of young entrepreneurs?
This label is a guarantee of credibility for entrepreneurs and actors in the Malian ecosystem. Within the framework of the YES programme, it can be used to attract good entrepreneurs.
---
First cohort of support for young entrepreneurs in Senegal
On 6 November 2020, the official launch of the first cohort accompanied by Jokkolabs in the framework of the support to young entrepreneurs in Senegal, coordinated by ADA and co-financed by LuxDev, took place.
The ceremony organised at the training centre of Sokone gathered representatives of local authorities and ADA project partners, such as LuxDev, GRET, UIMCEC, Jokkolabs and DCEG.
This day was an opportunity to present the training and incubation programme for young people in horticulture on the basis of agroecology and agri-food processing. The 45 young people selected will be accompanied for a period of 6 months. At the end of this training, they will be invited to apply for funding from UIMCEC to launch their project.
The event was also an opportunity to thank the mayors and representatives of local authorities for their efforts to mobilise young people and facilitate the organisation of this first cohort.