---
TABLE OF CONTENTS
Support for young entrepreneurs through microfinance (< €10,000)
Support for young entrepreneurs through the YES Funding Initiative (€5,000 to €50,000)
In West Africa:
In Burkina Faso in collaboration with La Fabrique (incubator)
In Mali in collaboration with DoniLab (incubator)
In Senegal in collaboration with Jokkolabs (incubator)
In Latin America:
In Nicaragua in collaboration with Impact Hub Managua (incubator)
In Guatemala in collaboration with Alterna (incubator)
In El Salvador in collaboration with INSERT / Yawal (incubator), Credicampo (Microfinance Institution), Fundación Campo (NGO), Alterna (incubator)
---
---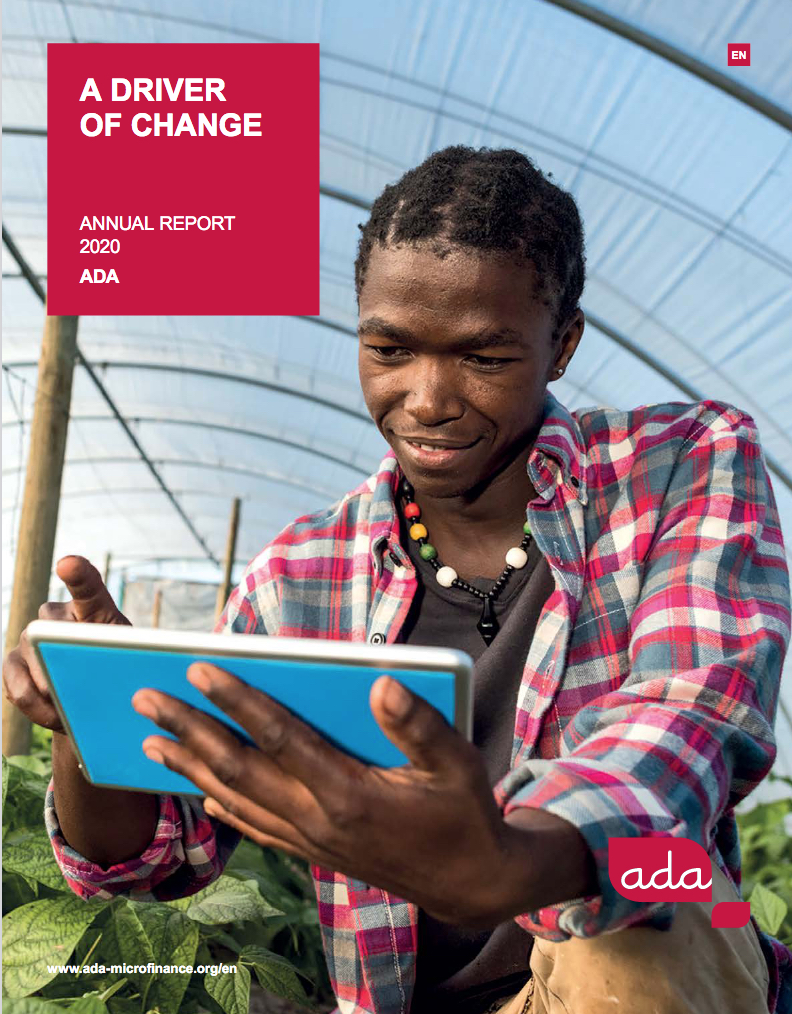 Ongoing initiatives for the financial inclusion of young entrepreneurs
Young entrepreneurs (18-35 years old) represent a significant employment pool. A large majority of them need funding up to €50,000 to develop their business, access the market and attract investors. However, since banks target large companies and microfinance institutions (MFIs) finance microentrepreneurs, these young entrepreneurs, who are somewhere in between, are often neglected, particularly because of the risk they represent. They are called the "missing middle". ADA has started a specific programme called the "Young Entrepreneurs Sustainable (YES) Funding Initiative" to fill this gap and facilitate market access for these young entrepreneurs that it has not supported elsewhere for many years now through microfinance.
In addition, since 2018, ADA continues to support the economic and financial inclusion of young entrepreneurs through a global "Market - Technical Support - Financing" approach based on the complementarity of specialised players such as incubators, catalysts or funders.
---
Support for young entrepreneurs through microfinance (financing need up to €10,000)
1. Support for young micro and small entrepreneurs in Rwanda with UFC
In 2016, ADA, Rotary Espoir 2005 and Umutanguha Finance Company (UFC), a microfinance institution based in Rwanda, implemented a pilot project "Support for young entrepreneurs in Rwanda", with the aim of testing an approach that can contribute to the professional integration of young people. This involves giving young entrepreneurs, mainly craftspeople, access to financial and non-financial services tailored to their needs to enable them to create or strengthen their own activities. A credit product called "Artisan Youth Loan" was created. In 2018, following the positive conclusions of the pilot phase and the request from other MFI agencies, preparations were made to expand the distribution of the product.
To ensure the sustainability of this initiative in Rwanda, ADA and Rotary had decided to renew their partnership in 2019 and 2020, through a co-financing agreement for an amount of 183,124 euros. Through this new project, entitled "Support for young micro and small Rwandan entrepreneurs", 4,500 young jobs should be created by 2020.
In 2019, dissemination was greatly intensified and the product was deployed in all 18 branches of the MFI. 2,000 young people were trained and opened their savings accounts with UFCs and 300 young people were financed.
Project partner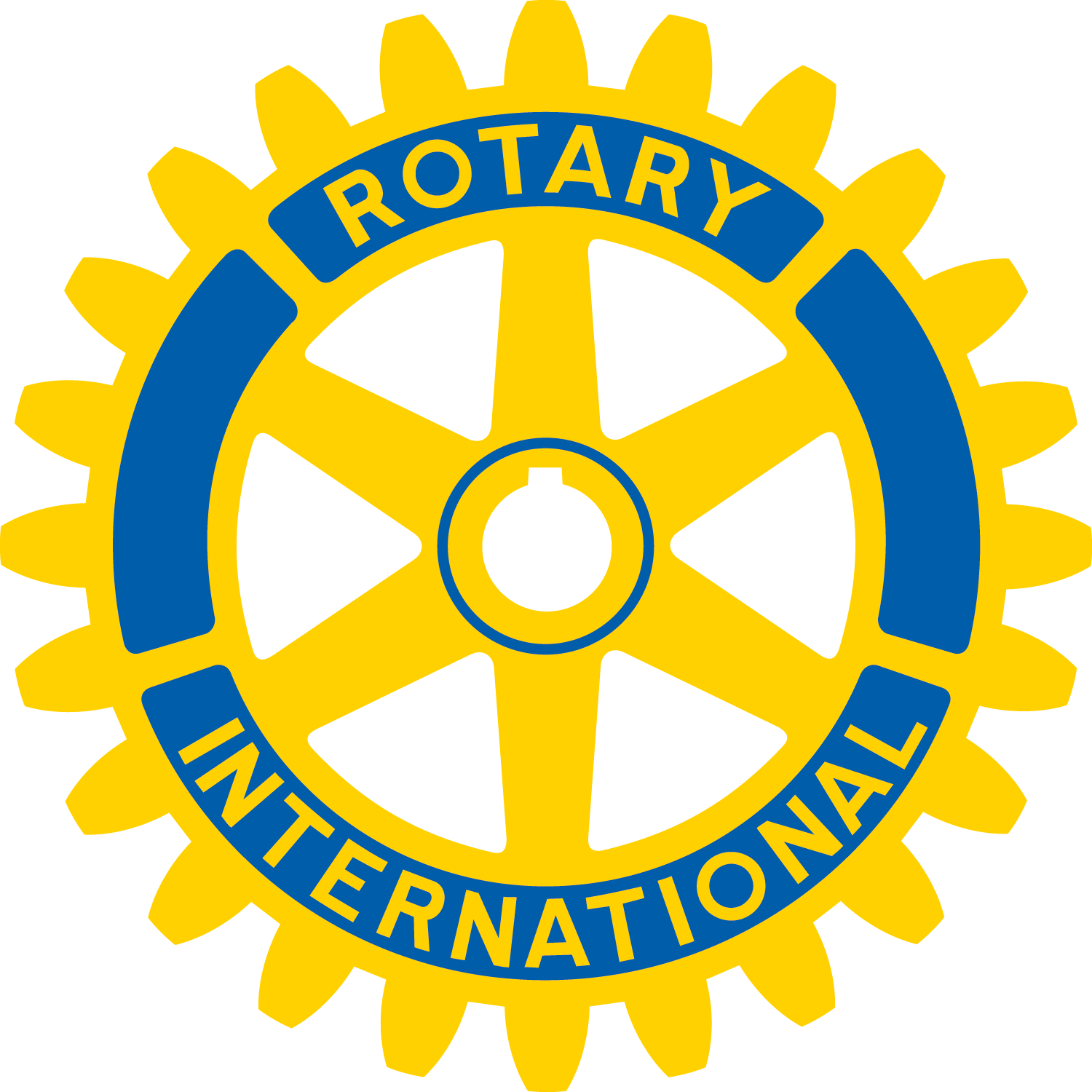 ---
2. Facilitating the financial inclusion of young Senegalese entrepreneurs with UIMCEC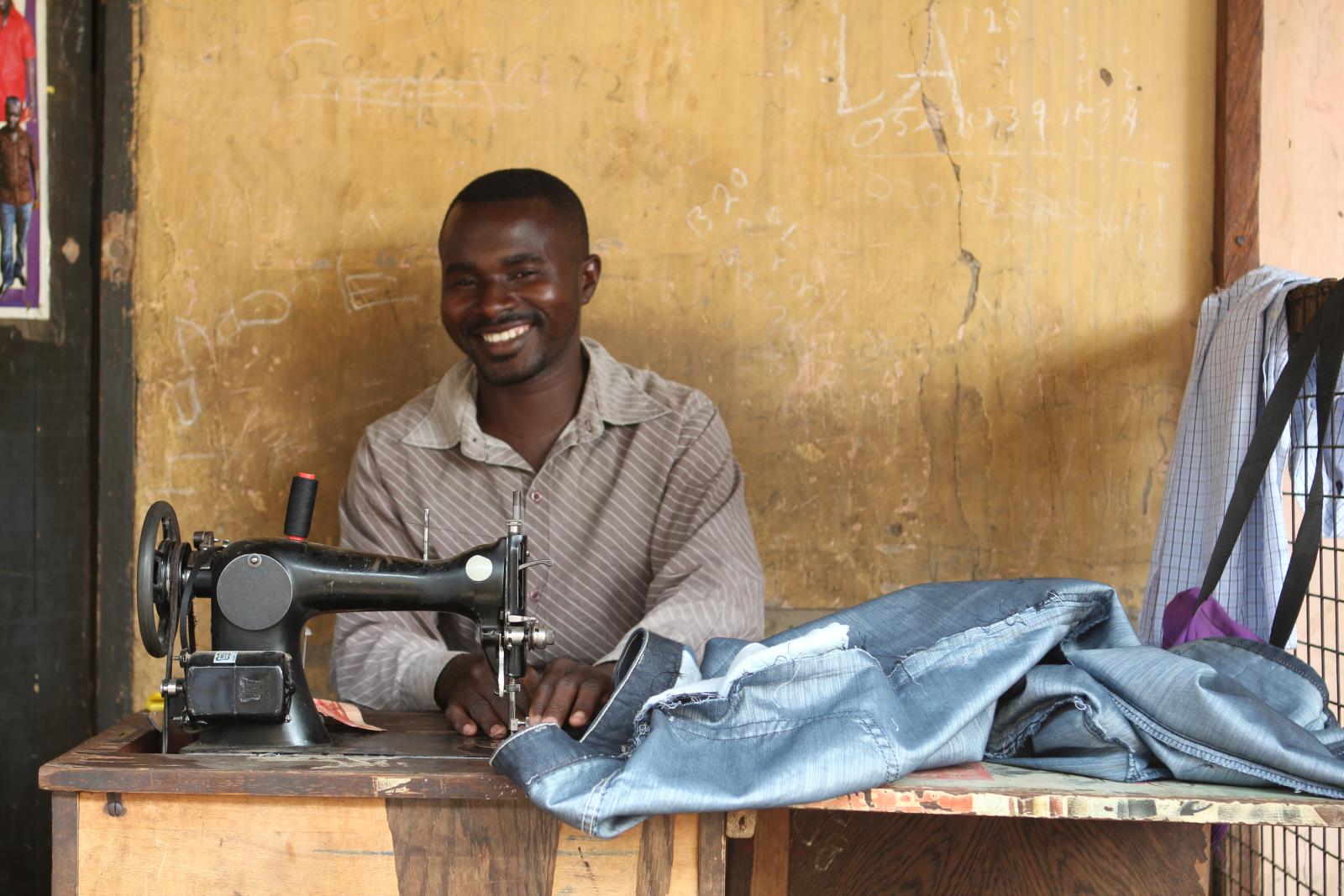 In July 2020, ADA with the support of LUXDEV started its intervention aimed at facilitating the financial inclusion of young people from formal and informal training systems in the Central region of Senegal.  This project, initiated within the framework of PIC IV (Indicative Cooperation Program), covers the regions of Kaolack, Fatick, Kaffrine and Diourbel. The microfinance institution UIMCEC (Union des Institutions Mutualistes Communautaires d'Epargne et de Crédit) based in Senegal, benefits from support to develop savings and loan products adapted to the needs of this specific clientele of young first-time entrepreneurs. In addition, access to local financial services in this particularly well-served area is made easier thanks to digitalization.
In order to improve risk management, the young people financed benefit from upstream and downstream support. Upstream, the young first-time entrepreneurs are put in contact with UIMCEC for access to credit and to acquire both technical and interpersonal skills to carry out their project.  Downstream, a follow-up in the form of mentoring is also envisaged in order to accompany the young people in the implementation of their project to avoid misappropriation, to guide and advise them when they are confronted with difficulties, to constitute a moral support when they are subject to discouragement or demotivation, but also beyond that to enable them to optimize their financing by helping them to seize market opportunities. In addition, for young people wishing to get involved in agro-ecological production and food processing, the Jokkolabs incubator has been associated with the project.
By 2022, it is expected that 1,000 young people will have access to savings services and that 450 of them will be financed to launch their projects.
Project partner:

---

---
Support for young entrepreneurs through the YES Funding Initiative

 (financing need of between €5,000 and €50,000

)
Leveraging its 25 years of experience, ADA seeks to explore new funding mechanisms for activities with high impact potential in terms of growth and job creation. This is the case of young entrepreneurs, one of its priority targets. Thus, in addition to its projects to finance young entrepreneurs through MFIs, ADA has identified three types of partners with complementary expertise for the support of entrepreneurs: incubators / accelerators; market catalysts (institutions that facilitate marketing) and financing institutions –investment funds, crowdfunding platforms, business angels, etc.
The YES Funding Initiative helps to close a funding gap
After a phase of partnership identification and testing between 2018 and 2019 to support entrepreneurs and meeting the need of the missing middle made up of young entrepreneurs requiring financing between €5,000 and €50,000, ADA launched in 2020 the "Young Entrepreneurs Sustainable Funding Initiative" (YES Initiative) in Africa and Central America. The YES initiative is a financing model in which investors / financing institutions work hand in hand with incubators / accelerators that support young entrepreneurs to prepare them to make good use of the investment.
The YES initiative is based on

 

5 principles

:
Granting loans to be repaid on the basis of the company's turnover;
Support the entrepreneur before and after his/her access to financing;
Part of the credit must be used to pay for technical assistance given by the incubator / accelerator;
The duration of the financing is between 3 and 5 years;
The amount of funding increases over time.
The current partners are:
In West Africa:
In Burkina Faso in collaboration with La Fabrique (incubator)
La Fabrique is an incubator entirely dedicated to the co-development of social and responsible businesses in West Africa. Since 2014, it has supported social entrepreneurs with high potential in Burkina Faso and in the sub-region, in order to co-create long-lasting and high-impact businesses.
In Mali in collaboration with DoniLab (incubator)
DoniLab is a business incubator based in Bamako, Mali. It covers activity sectors with high innovation potential, namely ICT, health, social innovation. DoniLab's main mission is to support young innovative companies and startups in the different development phases of their projects, from inception to fundraising, including the design of the business plan. To achieve its missions, the incubator works with international and local organizations to design programs aiming at stimulating innovation among young people and providing them with the necessary entrepreneurial support.
In Senegal in collaboration with Jokkolabs (incubator)
JokkoLabs is a private international non-profit initiative launched in Dakar, Senegal. It is an independent "action group" with the purpose of identifying and supporting the innovative ideas of entrepreneurs in the digital economy, cultural industries, and the media in order to accelerate the competitiveness of nations and prosperity for all.
There are presently several poles centered around 7 countries, the majority of which are in West Africa.  
In Latin America
In Nicaragua in collaboration with Impact Hub Managua (incubator)
Impact Hub Managua is an organization aiming to strengthen and develop the entrepreneurial ecosystems and promoting entrepreneurship in an innovative and inclusive way. A member of the global network of Impact Hub organizations, Impact Hub Managua has been working in Nicaragua since October 2018, helping entrepreneurs develop their business ideas through various training and coaching programs and connecting them with other entrepreneurs, investors and relevant players in order to generate business opportunities.
In Guatemala in collaboration with Alterna (incubator)
Alterna is a platform for social innovation and inclusive entrepreneurship, established in Guatemala as a non-profit association. Its mission is to support Central American entrepreneurs in order to increase their economic and social impact through training and consulting services and by bringing them closer to complementary opportunities –impact investing, market access. Founded in 2010, Alterna has worked with over 2,000 companies of different profiles and sectors (rural, urban, start-up, growing) in Guatemala and Central America, and has extensive experience with international and local cooperation organizations.
In El Salvador in collaboration with: 

INSERT / Yawal (incubator)
Yawal is a dynamic business incubator with social and environmental impact, launched by INSERT in 2013. It deals with the development and strengthening processes of business, from the conceptualization phase up to the investment phase. Yawal works in collaboration with public and private institutions to coordinate the growth of the productive fabric of the regions in order to concentrate actions and avoid duplicating  efforts.
Credicampo (Microfinance Institution)
Credicampo is an inclusive, sustainability-focused microfinance institution specializing in rural markets, with a value proposition integrating microfinance services with the economic and social development of rural communities.
The Fundación was born 25 years ago to bring development to the poorest communities in the country, with an innovative and unique method of intervention in the Central American region based on citizen participation, strategic alliances and social cohesion. Its approach is to work on sustainable life models to strengthen community organizations, include youth, improve basic community social infrastructure, revitalize local economies and protect renewable natural resources.
---
ADA, member of the ANDE network

In 2016, ADA became a member of the ANDE network (Aspen Network of Development Entrepreneurs), a global network of organizations working to promote entrepreneurship in emerging countries. By supporting the development of the inclusive finance sector, ADA is an integral part of the actors contributing to the emergence of a favourable environment for micro and small entrepreneurs. Since its accession, ADA has exchanged experiences and established partnerships with other affiliated institutions in Central America and Africa.
---
A plateform to tackle Covid-19
ANDE has joined forces with other institutions in the region to launch a platform with useful tools and information for the Latin American entrepreneur ecosystem in the context of Covid-19: https://www.emprendedoresfrentealcovid19.org
The platform connects entrepreneurs to resources such as financing/subsidy opportunities, webinar series, digital tools and more to cushion the blow of the pandemic on their businesses.
---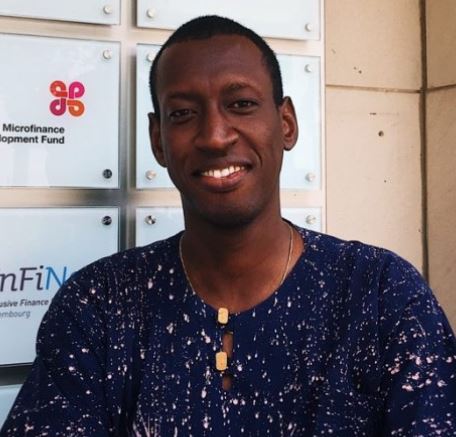 "ADA works to capitalise its experience with our microfinance partners in funding the youth (entrepreneurs). We wish to go further and are currently exploring innovative solutions for the funding of small enterprises experiencing strong growth driven by this youth in order to make them autonomous and viable."
Dominique Owekisa, ADA project manager and member of the Steering Committee of ANDE West Africa