Green microfinance
Strengthening the resilience of vulnerable populations to climate change 
Image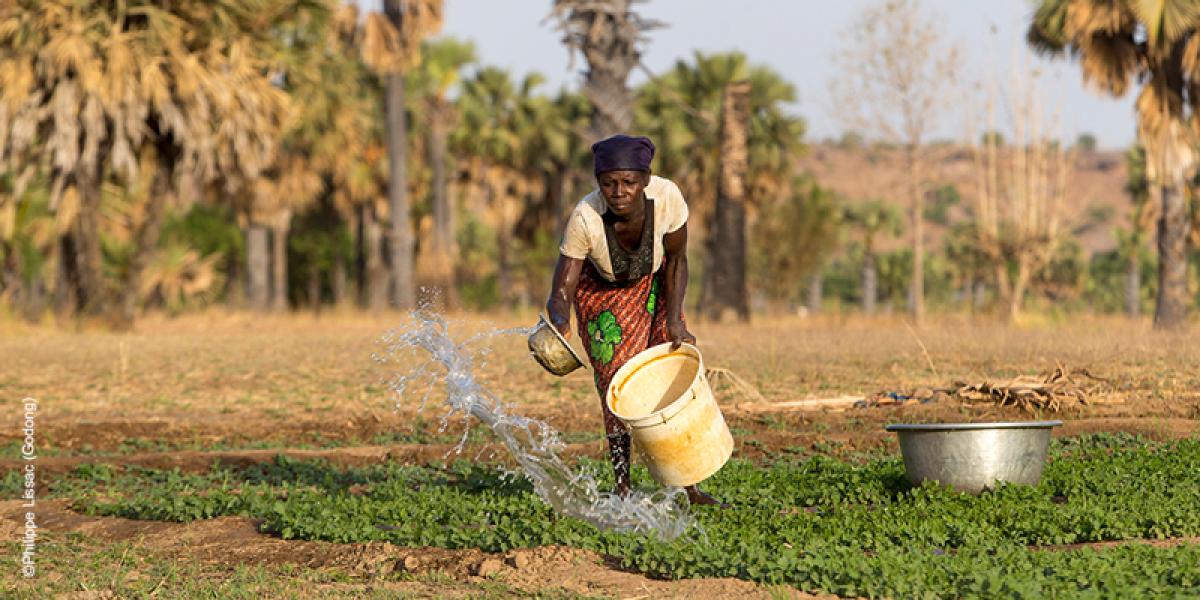 ADA encourages vulnerable people to adopt environmentally friendly practices. Together with its MFI partners, ADA designs green loans to finance eco-responsible activities such as housing improvements or more sustainable agricultural practices.
The consideration of climate risks is especially important for ensuring the sustainability of development policies and programmes. It has become indispensable to adapt and to mitigate climate change, pollution and waste.
Although all regions worldwide are affected by these issues, the least developed countries feel the consequences of climate change the most, although they emit less greenhouse gas. They are the most exposed to extreme events and at the same time the least prepared to deal with them. Consequently, vulnerable people in these countries are the first victims of climate change.

The programmes set up by ADA:
Give vulnerable people access to renewable energies or energy-efficient equipment
Encourage environmentally responsible agricultural practices, in particular to adapt to climate change
Promote the development of eco-responsible housing with access to drinking water and sanitation
 

Good agricultural practices in Tunisia 
ADA supported the MFI Enda Tamweel in Tunisia to develop a green loan product to finance solar-powered irrigation systems for date palm plantations. These loans were complemented by technical assistance to ensure the proper use of the loan and to adopt more responsible practices, including better water resource management. By the end of 2021, 106 loans had been granted since the start of the project in 2019 and 41 producers had benefited from technical assistance.
More information

Improving the quality of life of low-income people in Central America and the Caribbean
In late 2021, ADA and REDCAMIF ran a project to improve the quality of life for low-income populations in Central America and the Dominican Republic by giving them access to green loans. These loans financed environmentally friendly activities, either by improving housing conditions or by making farms more profitable by adopting more responsible practices. ADA and REDCAMIF supported 17 MFIs in the region in developing green loans, 6 of which also received funding from the Luxembourgish Ministry of the Environment, Climate and Sustainable Development (MECDD).
Meet the beneficiaries of the green loan
More information about the ADA-REDCAMIF project
 
Increasing the climate resilience of farmers, fishermen and urban communities in the Philippines
ADA is currently implementing a three-year project with the Microfinance Council of the Philippines, Inc (MCPI), the national network of microfinance institutions. The project aims to support three microfinance institutions in developing financing tools for climate change mitigation and adaptation such as energy saving measures and solar-powered technology. Vulnerable segments of the population will receive access to financing for solutions such as solar water pumps or drip irrigation systems, fish dryers, low-cost housing, solar lighting and passive solar architecture.
---
---
IN A NUTSHELL
ADA promotes the development of green loans for vulnerable populations to facilitate access to basic services such as water, energy or housing
 
OUTLOOK
---
LATEST NEWS

18 August 2022
ADA meets beneficiaries of green loans in Central America
As part of a project which has been underway since 2018 with ADA's longstanding partner REDCAMIF, the regional microfinance network in Central America and the Caribbean, 17 MFIs in the region either further developed or improved their green financial products and services. ADA met clients of these MFIs who benefitted from these services.
21 July 2022
ADA to consider the effects of climate change for all activities
Under ADA's strategic plan 2022-2025, climate change, gender issues and the use of digital technologies will be taken into account in all projects and programmes as overarching targets.