Support for young entrepreneurs 
Financial support and business coaching for young entrepreneurs 
Image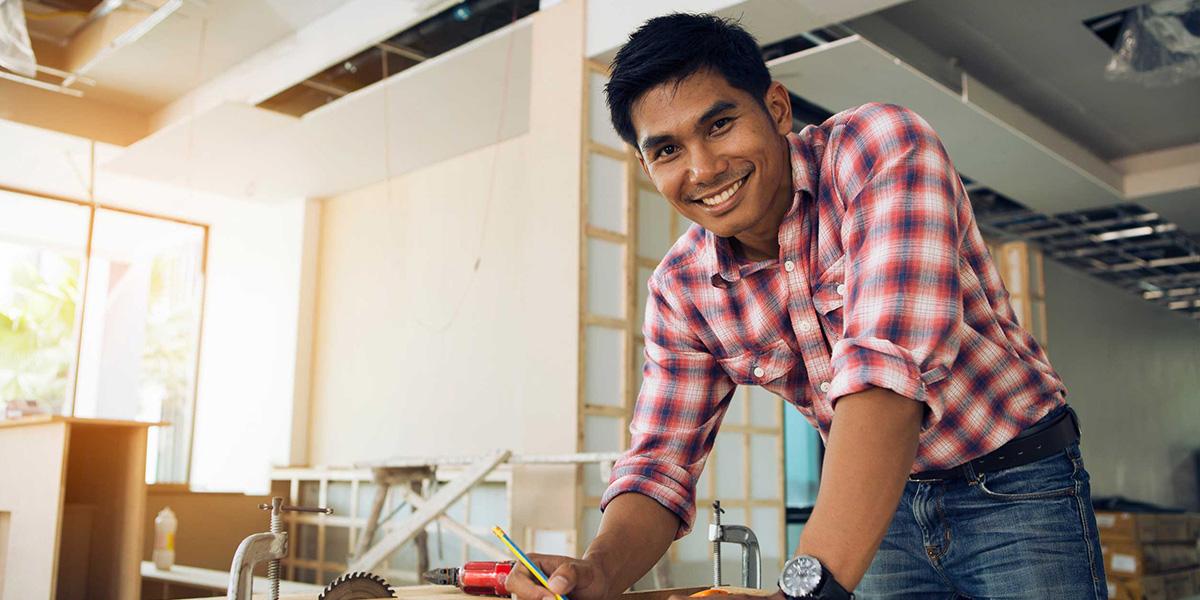 Supporting young entrepreneurs in launching and growing a business is a strategic priority for ADA. ADA collaborates with a multitude of actors to provide young entrepreneurs with flexible, tailored financing as well as business skills.
Fostering youth entrepreneurship in developing countries is key for reducing unemployment and for maximising the contribution of young people to the economy. However, they face significant challenges in developing countries as few financial service providers understand and adequately serve young business owners. 

Young entrepreneurs are seen as high-risk clients because of their limited credit history, high mobility and lack of assets to offer as collateral. They therefore often depend on their savings or money from friends and family to start and grow their businesses.  
Financing alone is not enough  
Another challenge is a general lack of business skills as there is too little business development support and professional training in most countries. Nevertheless, financial and accounting skills are essential for growing a business and for obtaining and managing a bank loan. Young people also need appropriate training to take advantage of new opportunities in renewable energy, agroecology, and the circular economy. 

ADA has therefore extended its range of partnerships. In addition to collaborating with financial institutions, ADA works with support structures for entrepreneurs such as incubators and accelerators. All projects aim to provide young people both with support in business management and with access to tailored financial services. 

All parties gain from this setup; it makes the financial institution more willing to grant loans as they are reassured that the entrepreneur is well supported and supervised. The ultimate aim of ADA's support is to help young people in developing countries and their families to improve their quality of life and to play an active role in their communities.
 
Creating a favourable business environment in Senegal
In northern and central Senegal, ADA is creating a favourable environment for young entrepreneurs by building and coordinating a network of technical and entrepreneurial support providers in collaboration with the local microfinance institution U-IMCEC (Union Mutualiste d'Epargne et de Crédit) and Jokkolabs in collaboration with the Luxembourgish development agency LuxDev.

This project will run until March 2023 with the aims of developing tailored financial services for young people with flexible conditions and of providing training and coaching after loan disbursement. A partnership was also signed with the incubator Jokkolabs to develop a certified training on agroecological horticulture and food pro-cessing and to help 150 entrepreneurs to fine-tune their business plans and to access the market. 

In 2021, ADA helped to optimise interactions. For example, meetings were initiated by U-IMCEC with chambers of commerce, the CFP (Centre de Formation Professionnelle) and the Kaolack Departmental Council with a view to hold financial education and awareness sessions. By the end of 2021, nearly a quarter of the young people financed by U-IMCEC had first collaborated with partners other than the project stakeholders of the ADA/LuxDev project. 
Helping businesses grow with YES-FI 
While the project in Senegal aims to help young entrepreneurs launch their business, ADA also seeks to support existing companies who need to finance their next growth phase. The Young Entrepreneurs Sustainable Financing Initiative (YES FI) provides growing entrepreneurs with financing (both working capital and in-vestments) between EUR 5 000 and EUR 50 000 in various African and Latin American countries. This is one of the least covered ranges of funding needs in the "missing middle", which refers to funding requests that are too large for MFIs and too small to attract the attention of commercial banks and impact investors.

The programme finances entrepreneurs to create a financing history with local financial institutions, which can then take over the subsequent financing rounds at a lower risk and without ADA's support.

Another key element of YES-FI is that debt repayments are based on the entrepreneur's monthly turnover instead of repaying fixed amounts. ADA chose this innovative approach to reduce the risk of non-repayment of loans as the entrepreneurs are granted more flexibility. The incubators use financial information from the entrepreneurs to determine the repayment amounts every month and entrepreneurs can sometimes even choose to repay the minimum, depending on their current liquidity needs.
 
As long as the entrepreneurs have an outstanding loan, they also have access to support from partnering incubators. The costs for this support are partly covered by the loan repayments and amount to around 3% of the outstanding capital each month. The programme is also supported by Generali Investments.
---
---
IN A NUTSHELL
ADA collaborates with financial institutions, incubators and business accelerators to provide young entrepreneurs with business skills and flexible financing tailored to their needs such as longer loans and revenue-based repayments. 
---
LATEST NEWS