Indeed, why hold the next edition of SAM in Rwanda? Why choose this country to hold Africa's largest inclusive finance conference, the event of the year 2021 for the entire sector? Firstly because the Rwandan government invited us.
This is the second time in the history of SAM that a country officially requested ADA, its partners and the Luxembourgish government to host SAM. This is a great honour for the organisers. In particular, this shows how far we have come since Luc Vandeweerd, now an ADA Board member, had the great idea of complementing the Investor Fair with some training sessions and a debate. In 2013, he renamed the event 'African Microfinance Week' (SAM). As a result, 220 people gathered in Arusha for the first SAM. In 2015, 550 people attended the second SAM in Dakar. The third SAM attracted 700 people in Addis Ababa in 2017 and the fourth in 2019 attracted close to 1000 participants! 

The event is now becoming so important that many governments express their interest in hosting SAM every year!
This means that this week is more than just a conference. With its 20 or so free training sessions and workshops, the Investor Fair, the Innovators' Village and the debates, SAM has created a supportive framework for the benefit of the financial inclusion sector as a whole but also of all African countries, in particular the host country.
With over 40 partners, the continued support of African professional networks, some 20 sponsors, and almost 600 represented MFIs, this event is unique, the place to be for inclusive finance professionals.
"Hosting the African Microfinance Week in Rwanda will be an honour for the country as we believe that this event will provide a unified African platform for exchange on microfinance issues on the African continent with an objective of building the development and resilience of the sector."
Dr. Uzziel Ndagijimana, Minister of Finance and Economic Planning (Rwanda)
---
From 18 to 22 October 2021, Kigali will become the centre of inclusive finance for a week!
The motto of this 5th edition of SAM is "One is not born resilient but becomes resilient: Fostering inclusive finance to better overcome crises!". The event aims to bring together different actors in African inclusive finance to discuss strategies and actions to strengthen the resilience of financial service providers and their clients. This will accelerate their progress towards achieving their Sustainable Development Goals (SDGs).
"The theme of resilience was chosen as a key topic for the debates and exchanges at SAM 2021 in order to contribute to the construction of a more agile and impactful inclusive finance sector, which will be able to cope with severe shocks, such as those linked to the Covid-19 pandemic or climate change. The aim of SAM 2021 is clearly to help build the resilience of the sector." 
Laura Foschi, Executive Director of ADA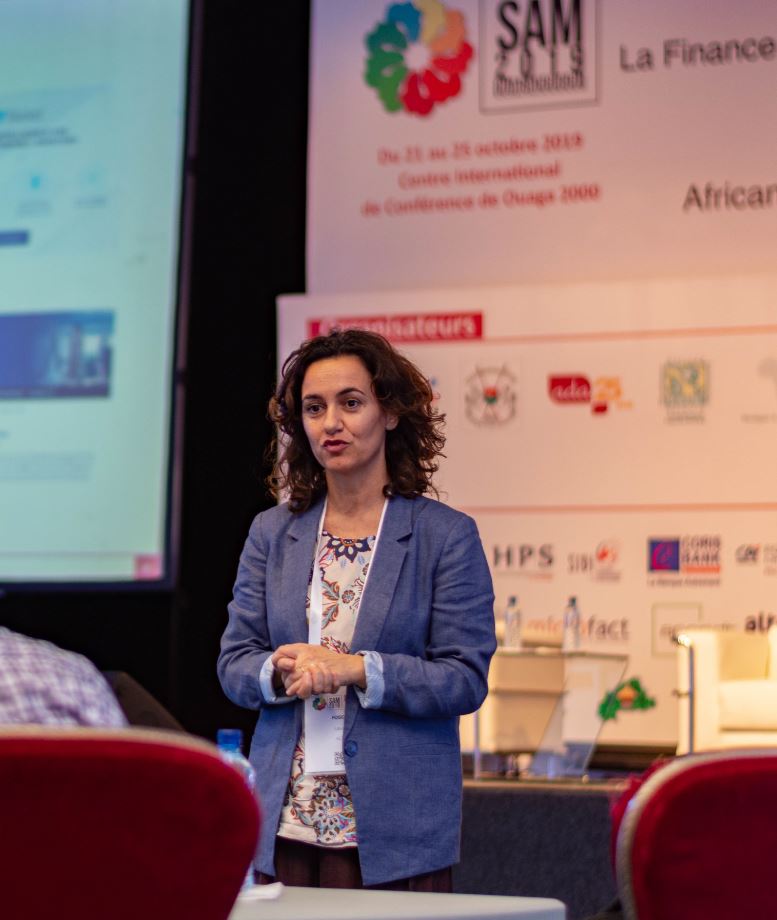 Under these conditions, which other country than Rwanda, "The Land of a Thousand Hills", the first country in Africa to have introduced "zero plastic" as early as 2004 in response to certain ecological challenges, could best host this edition of SAM?
For the last 25 years, the Government and its partners have been working to boost sustainable growth, create economic opportunities and improve the standards of living of all Rwandans. Key programmes include countrywide Umurenge SACCOs (savings and credit cooperatives) which are available in every administrative sector and are designed to drive social and economic rural transformation through 100% financial inclusion. This network of SACCOs and other microfinance institutions (MFIs) across the country are used to deliver other government programmes such as the social protection scheme (VUP) and the universal community health insurance scheme which reach over 8 million people, or 85% of the population.

Other financial inclusion programmes include an improved legal and regulatory framework and the use of latest digital financial services for the benefit of the population.

Despite these measures, extra effort is needed to ensure the sustainability of such initiatives thanks to the local private sector, development partners and foreign investments. In Rwanda, access to finance continues to be a crucial component of the national development plans and there is still a room for improvement. Key issues in this context include a better matching of the supply of financial services to the demand, for example by ensuring that financial product design and delivery channels respond better to the needs of SMEs, young people and women and by including people from rural areas in the formal financial system. 

Rwanda is also a formidable logistics hub, voted Africa's best MICE (Meetings, Incentives, Congresses et Events) destination given its friendly visa regime, security and world-class meeting infrastructure with international and local hotel brands. It is easily reachable by air thanks to its national Airline RwandAir, flying to over 29 destinations in Africa. Other international Airlines such as KLM, SN Brussels, Qatar, Turkish Airlines, Ethiopia Airlines and Kenya Airways also make Kigali and Rwanda one of Africa's most exciting new and suitable convention destinations to host SAM 2021. 
For all these reasons, the Rwandan government strongly believes that SAM represents a great opportunity to provide a unique African platform for debating African inclusive finance issues by bringing together all the professionals of the sector.
---
More than 20 years of cooperation between Rwanda and Luxembourg
© Sip/Yves Kortum

"There has been a close cooperation between Luxembourg and Rwanda for over 20 years. We have attentively followed Rwanda's proactivity in financial inclusion and I share the vision that access to inclusive financial services creates economic opportunities for SMEs, especially those managed by women and young people. I therefore welcome the organisation of the 5th edition of SAM in Kigali as a concrete example of a new generation of cooperation, drawing on the expertise of Luxembourg and the international inclusive finance sector. SAM presents an excellent opportunity for exchanges and meetings for microfinance institutions, fintech companies, investors, regulators, technical assistance providers, as well as associations and networks active in this area."
Franz Fayot, Luxembourg's Minister of Development Cooperation and Humanitarian Affairs