Innovators' Village
Thursday 19 and Friday 20 October 2023 in Lomé, Togo
The Innovators' Village is a key event during the African Microfinance Week (SAM) for showcasing innovative solutions to the challenges faced by inclusive finance professionals and vulnerable populations in Africa. It is also a gathering place for creating opportunities and synergies among representatives of the inclusive finance sector.
Applications to exhibit at the Innovators' Village are now closed.

The concept
The Innovators' Village aims to raise the profile of organisations that can improve practices to bolster the sustainability of African organisations and populations through innovative tools, methodologies, products or services. 
Exhibiting organisations have the opportunity to meet potential customers and investors to grow their business and to engage with potential partners for development projects. 
Visitors can discover innovative solutions that meet their needs and find potential partners.
Investors and funders attending the Investor Fair can also visit the Innovators' Village to identify innovative solutions they wish to support technically and financially with a view to achieving a social and environmental impact. 
The theme of the 2023 edition of SAM (African Microfinance Week) will be 'Inclusive and sustainable finance: how to reconcile the challenges of socio-economic inclusion and the transition to a resilient and ecological economy'. In line with this theme exhibitors at the Innovators' Village will highlight innovations that encourage sustainable and responsible practices. The Innovators' Village presents is the ideal place for identifying opportunities for collaboration to promote innovation and sustainability in inclusive finance.

Dates and format
The Innovators' Village will be start on the evening of Wednesday 18 October with an opening ceremony and will continue over 2 days, Thursday 19 and Friday 20 October, in a dedicated area on the SAM site. 

The Innovators' Village includes: 
an exhibition area with around 30 stands grouped by theme
a presentation area where innovators can pitch their solutions
an Innovators' directory on the SAM website and on social networks  
matchmaking between investors and innovators to create a link between the Innovators' Village and the Investor Fair
innovations awarded by theme by Innovators' Village partners during the gala dinner on Thursday, 19 October: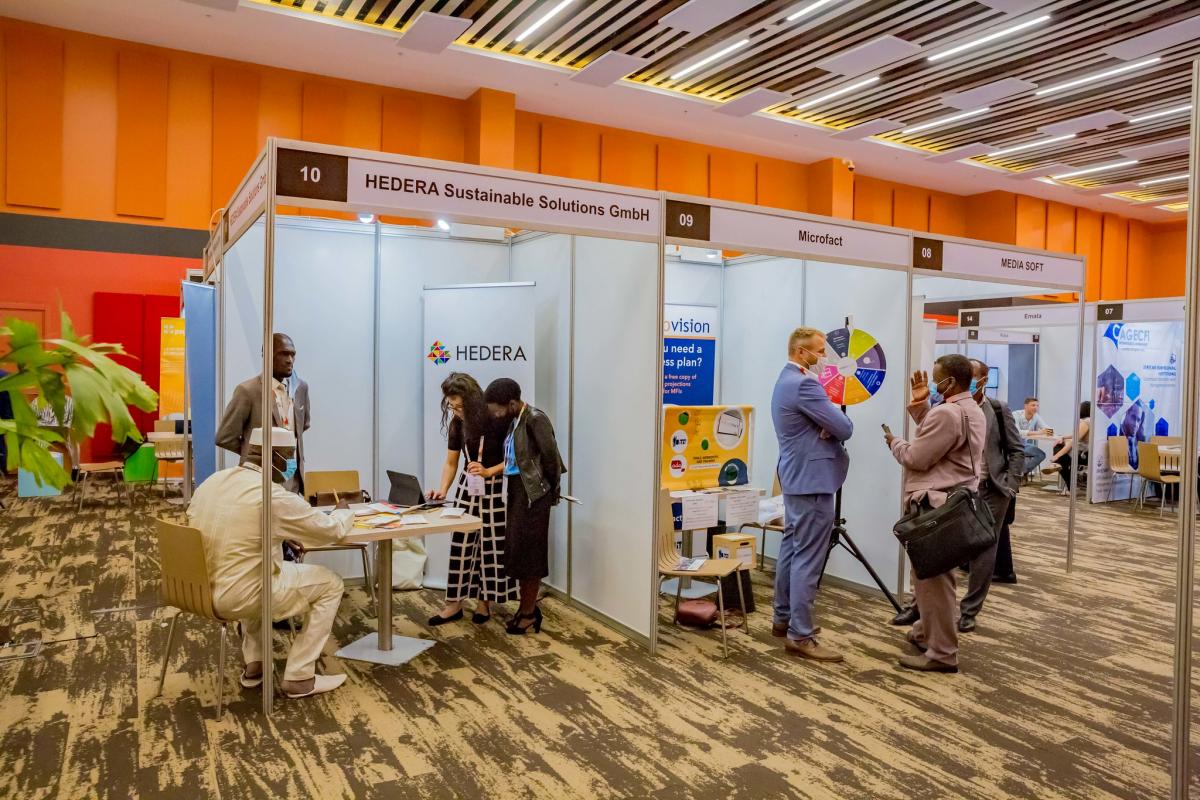 Who can exhibit at the Innovators' Village?
The strength of the Innovators' Village lies in the diversity of exhibitors that foster financial inclusion by offering financial and non-financial services, market access solutions and capacity building.
Types of organisations:
Start-ups/tech companies 
Private companies 
Incubators/accelerators
NGOs
Training centres
Research institutes 
Para-public institutions.
Types of innovation:
Financial services (credit, savings, insurance and money transfers) 
Digital solutions for financial transactions, insurance, security, regulation, decentralised finance, etc. 
Market access platforms (e-commerce, distribution platforms) 
Internal management solutions for inclusive finance organisations (information and management systems, risk management, governance, etc.) 
Main themes: 
Access to basic services such as energy, healthcare, water and sanitation, education 
Youth entrepreneurship 
Agricultural and forestry value chains 
Inclusive finance in general.
These innovations must be inclusive by design and take account of the needs of women and vulnerable populations. They can also promote the resilience and food security of the target populations. 

Prices: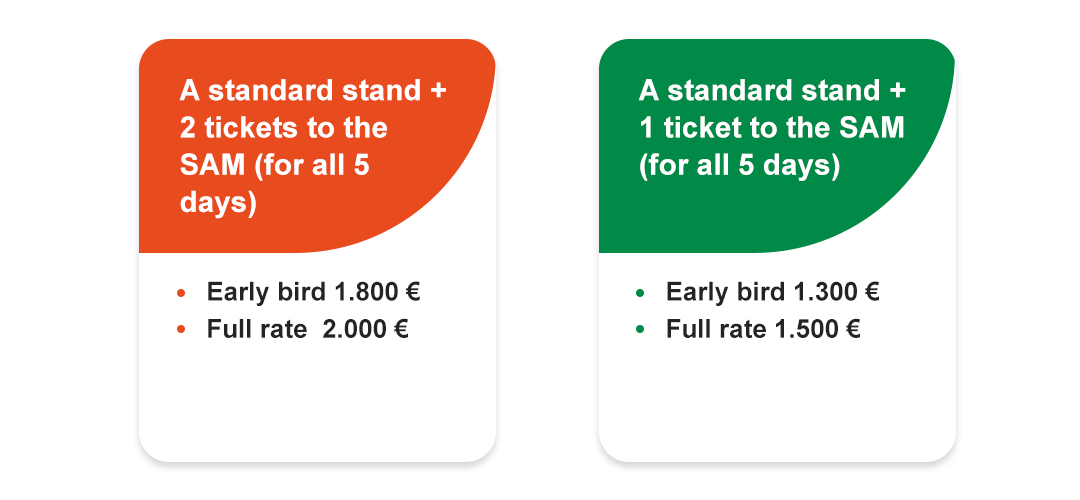 Applications to become an exhibitor at the Innovators' Village are now closed.

To become a Innovators' Village sponsor or in case of questions please contact the organisers at: sam-innovators@ada-microfinance.lu
Innovators' Village sponsors
Innovators' Village partners