SAM 2023 side events
Take part in some of the twenty training courses and workshops on offer at SAM 
The primary aim of SAM is to bundle expertise in a single location to optimize the travel experience of managers of microfinance institutions (MFIs), banks, investment funds, regulators and directors of public institutions.

Training courses and workshops open to all SAM participants, or general assemblies and private events by invitation only, are organised free of charge by ADA and long-standing, reputable partners. The workshop themes range from social to financial performance, transparency, digital finance, micro-insurance and inclusive and responsible finance. Gathering between 10 and 100 participants and held in English and/or French, the training courses and workshops will enable each participant to develop their knowledge and make the most of this African Microfinance Week. The training agenda will complement other SAM events, such as the Investor Fair, the Innovators' Village and the two-day SAM Conference. 
Click here to find out more about the training courses and workshops organised by ADA and partners as part of SAM 2023. These events are open to all SAM participants and require prior registration via the SAM application.
Image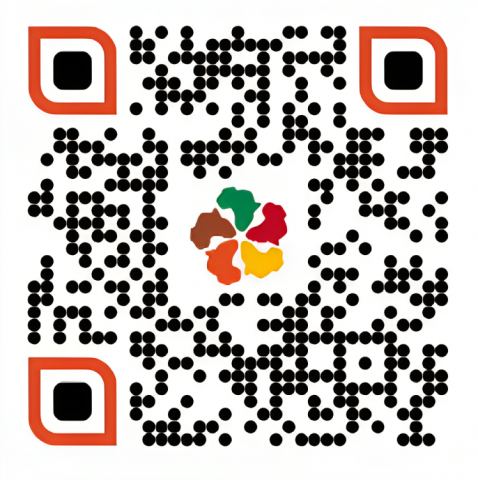 Scan the QR code to download the SAM application.

Monday, October 16 
(Training) 9am-1pm
Funding Instruments for MFIs 
Funding instruments play a critical role for microfinance institutions (MFIs) as they provide the necessary financial resources to carry out their mission of providing financial services to underserved and low-income clients.  

Selecting the right funding instrument is crucial for microfinance institutions (MFIs) as it can have a significant impact on their financial sustainability and ability to achieve their social mission. 

This training, addresses to persons interested and involved in the funding process of an MFI from an operational and/or strategic point of view  (management, BOD's members, shareholders) and will provide an insight on the main financial and legal aspect of the different funding instruments in order to address and select the most appropriate tool. 
Organised by ADA and Arendt
Open to all participants
In French with simultaneous translation into English 
Trainers: Daniela Lafortezza (ADA), Thibaut Riscatto, Corentin Gata, Laetitia Duren (Arendt)
-------------- 
(Meeting) 9am-12.30pm
Microfact trainers and consultants meeting 
Microfact organises the trainers' and consultants' meeting during the African Microfinance Week in order to review the activities of Microfact in 2022/2023 and to identify the new ways of providing the quality service to our participants and users. Microfact e-learning platform will be demonstrated, along the improvements in the MFI Factsheet and Microvision, the standard tool for the financial and social projections. 
Organised by BRS 
In English and French (no translation) 
Only open on invitation 
Trainer: Jarek Chuchla 
-------------- 
(Workshop) 9am-5pm
AU-EU D4D Hub: Technological innovation in support of climate action 
With a view to the development of sustainable inclusive finance in Africa, digitalization could be an undeniable asset to enable the microfinance sector to develop products and services supporting adaptation to the effects of climate change, and the emergence of innovative and inclusive low-carbon economies.  Could the ongoing digital transformation be an opportunity to integrate the imperatives of the fight against climate change into the financial inclusion sector?
Organised by LuxDev, this seminar is part of the African Union European Union Digital for Development Hub - AU-EU D4D Hub programme, which aims to strengthen cooperation between Europe and Africa on the use of digital technology in strategic areas.
Over the course of the day, participants will have the opportunity to discuss with a panel of high-level experts working at the crossroads of innovation, financial inclusion, and climate. Together, they will be able to contribute to collaborative session and formulate recommendations that will inform the next priorities of the AU-EU D4D Hub. 
The provisional programme is as follows:

Morning
09.00: Opening remarks by the official representatives of Luxembourg and the European Union
09:30: Round table 1 - Digital technologies serving adaptation to climate change 
Moderator: Séphora Tshiyombo, expert in digital financial services
Speakers: Stéphanie Soedjede, Regional Director of the Microinsurance Network, Zakaria Jebbouri, Managing Director of Attadamoune Microfinance, Farid Keya Wangara, Director of Operations, ACRE Africa, Joyce Kamau, Project Manager, Grassroots Economics, Christoph Jungfleisch, Managing Director, YAPU Solutions 
11.30am: Collective intelligence session - What are the conditions for combining the digitalisation of financial inclusion and climate action? 

Afternoon
2.00pm: The time of the oracles - the answers of artificial intelligence on the role of innovation at the service of climate change in the microfinance sector
2.15pm: Round table: The role of digital technology in building an inclusive low-carbon economy 
Moderator: Pierre Champsavoir, expert in sustainable finance
Speakers: Charles Bélanger, founder of microfintech solutions, Emmanuel Danso, founder of DB waste, Jacques André Fines Schlumberger, Director of blockchain for good, Marian Unterstell, researcher at the University of Luxembourg, Ntoudi Mouyelo, Advisor to the Kigali International Financial Centre 
4h15pm: Collective intelligence session - What trajectories for innovative climate action in the financial inclusion sector?

4.45pm: Wrap-up and recommendations

Following a participatory and multi-stakeholder approach, this seminar aims to formulate recommendations for innovative climate action in the financial inclusion sector in Africa.
This event is organised by LuxDev, the Luxembourg Agency for Development Cooperation, is part of the AU-EU D4D Hub project, which is co-financed by the European Union and jointly implemented by Enabel, GIZ, MFA Estonia, e-GA, ITL, AFD, Expertise France and LuxDev. 
Discussion in French and English with live translation in both languages.
By invitation only, places are limited. If you are registered with the SAM and would like to attend this seminar, please write to d4dhub.sam2023@luxdev.lu, briefly introducing yourself and mentioning how your participation will benefit the seminar.
-------------- 
(Training) 9am-5pm
Regulatory evolution in the BCEAO zone 
The difficulties encountered during the 1980s by development banks, the traditional structures for financing agriculture, small and medium-sized enterprises and the craft sector, contributed to the stagnation, and even regression, of economic activity in WAEMU countries. This situation has led to the liquidation of most development banks. It has made it all the more urgent to promote alternative financing structures capable of mobilising small savings in rural and urban areas and creating the conditions for the gradual integration of the informal sector into the modern economy.
To this end, consultations with the main stakeholders (development partners, proximity financing institutions, governments and the Central Bank) have highlighted the need to amend the current regulatory framework to give legal status to institutions other than banks and financial establishments that offer financial services to people on the margins of the traditional banking system, known as Microfinance Institutions (MFIs) or Decentralised Financial Systems (DFSs).
The specific regulations put in place by the BCEAO for these institutions are currently evolving to respond as effectively as possible to changes in the sector. The organisations concerned therefore need to be trained so that they fully understand the issues and requirements linked to these new regulations, adapt their organisational model and processes to the legislation in force, and if necessary change their legal status.
Organised by : Grameen Crédit Agricole Foundation
In French
Open to all participants
Speaker : Corinne Riquet
-------------- 
(Workshop) 2pm-5pm
From insight to impact: enabling green inclusive finance through needs assessment and impact measurement 
Climate-smart finance products address social challenges while fostering the resilience of vulnerable populations. Microfinance institutions that aim to design and deliver these products require a profound understanding of the needs and demands of their end clients and monitoring systems to track their impact. This workshop aims to equip participants with the necessary skills in methodologies for needs and baseline assessment. It will cover theoretical, practical, and technical aspects of data collection at the client level and related impact data management for the design of green inclusive finance programs. 
The workshop will explore various topics, including: 
- International standards are particularly relevant to climate-smart finance, such as frameworks for measuring energy access, food security, drinking water, hygiene and sanitation supply, multidimensional poverty measurement, and women's empowerment in agriculture. 
- Digital by design: Leveraging digital solutions for efficient and high-quality customer-centric data collection. 
- Best practices in impact data management for impact assessment, monitoring, and reporting. 
Target Audience: This workshop is intended for individuals in microfinance management, environmental and social responsibility, and credit operations departments. 
Organised by Hedera  
In English (with translation into French) 
Open to all participants  
Trainer: Natalia Realpe Carrillo 
-------------- 
(Workshop) 9am-12.30pm
Meeting for alumni of the Agricultural and Rural Finance (FAR) training course  
Meeting for alumni of the Agricultural and Rural Finance (FAR) training course.
Organised by ADA  
In French with (translation to English)  
By invitation 
Trainers: FAR Alumni, Thu Hien Dao and Caroline Morilhat from ADA 
-------------- 
(Training) 9am-5pm
Introduction to responsible and inclusive finance 
Cerise+SPTF are pleased to offer a full-day introductory training on responsible and inclusive finance. This training will begin with a discussion of how responsible and inclusive management practices by financial service providers (FSPs) contribute to improved financial performance, whereas failure to protect customers and the environment from harm threatens sustainability. The training will then introduce the Universal Standards for Social and Environmental Performance Management ("Universal Standards"), which is a comprehensive set of management practices for FSPs to implement in order to mitigate customer protection risks and offer products that create benefits for customers. The training will also introduce the SPI social audit tool and resource center, which help FSPs to assess their current level of practice and learn how to address their weaknesses. Additionally, the training will provide an overview of the latest developments in Cerise+SPTF's work related to client protection, outcomes, and responsible digital financial services. 
Organised by CERISE+SPTF 
In English (with translation into French) 
Open to everyone  
Trainers: Amelia Greenberg, Anne Laura Behaghel, Snezana Jovic 
-------------- 
(Workshop) 2pm-5pm
SSNUP investor workshop   
SSNUP workshop with stakeholders of the programme.
Organised by SSNUP 
In English, no translation 
Only open on invitation 
Trainers: Matthew Genazzini and others TBD
-------------- 
(Workshop) 2pm-5pm
Digital technology in support of agricultural development  
Based around F2.0, the aim is to present similar initiatives and learn from different experiences.  
Organised by ADA  
In French with English translation  
Open to all participants
Trainers: Arnaud de Lavalette and Cheikh Ndiaye
-------------- 
(Workshop) 2pm-5pm
Analysis of the rising security risks in the Sahel region and implementation of a guarantee mechanism to deal with these risks 
The many challenges currently facing Decentralised Financial Systems (DFSs) now include the intensification of political and security risks (coups d'état and loss of control over territory due to the deterioration of security). The major direct effect is the increased vulnerability of populations, especially in rural areas that benefit from little protection. 
This "new risk" affects the sustainability of DFSs as a result of a deterioration in the quality of their portfolios, automatically leading to a reduced capacity to attract external financing. 
Based on similar experiences in other regions, in-depth analysis and the implementation of appropriate protection mechanisms are solutions that can be used by DFSs to better cope with this risk and to continue their work promoting the financial inclusion of vulnerable populations.
The aim is to coordinate sectoral discussions on the conditions and possible manner of establishing a guarantee mechanism specifically covering the political and security risk in the Sahel, with a view to supplementing existing guarantee mechanisms. These discussions will seek to stimulate debate on this subject, unite stakeholders and identify areas for further reflection with a view to identifying a mechanism that consolidates the portfolios of the region's DFSs. 
The workshop will cover a variety of topics, including: 
- The identification of major political and security risks in the Sahel region and their impact on the financial health of the DFSs, with the DFSs and their partners in the Sahel region sharing their experience of dealing with these risks, illustrated by the DAMAN project, and discussing the conditions required for it to succeed in the Sahel region.
- Outlining a potential guarantee mechanism specifically covering political and security risks in the Sahel, supplementing other existing guarantee mechanisms. 
- Bringing stakeholders together and identifying potential approaches and ideas for further reflection. 
Target audience: this workshop is aimed at DFSs in the Sahel countries and financial and technical partners of the DFSs (investors, funders, technical partners and donors)
Organised by ADA, the CIF, MAIN and the Grameen Crédit Agricole Foundation (FGCA)
In French with simultaneous translation into English
Open to all participants  
Speaker: Dominique Lesaffre.
-------------- 
(Workshop) 2pm–5pm
Research Meeting : Advancing research on financial inclusion in Africa 
Workshop for applied researchers to strengthen collaboration and coordination in developingment, manageing and disseminating knowledge in the inclusive finance sector.  
Organised by ADA  
In English (no translation)  
By invitation only.  
Trainers: Mathilde Bauwin and Aurélie Soetens
-------------- 
Tuesday, October 17 
(Roundtable) 4pm-6pm
Inclusive Green Finance Roundtable
The roundtable for regulators and policy makers aims to build knowledge on inclusive green finance as the basis for future action.
Once African AFI members have shared their experience and set the stage, a high-level panel will be co-moderated by a university professor whose chair is sponsored by ADA and a representative of AFI's Africa Regional Office. The audience is encouraged to actively participate in the discussion. 
Organised by AFI (Alliance for Financial Inclusion), the University of Luxembourg and ADA
In English with translation into French 
By invitation only
Moderators: Dirk Zetzsche (Professor in Financial Law, ADA Chair in Financial Law - inclusive finance, université de Luxembourg), Efoe Koudadjey (Deputy Head, Africa Regional Office, AFI)
Panelists: Dr. Paul I. Oluikpe (Deputy Director, Central Bank of Nigeria, chair AFI's Inclusive Green Finance working group), Kabinda Kakoma Kawesha (Financial Sector Development Specialist & Policy Advisor, Bank of Zambia; Chair, Inclusive Green Finane Working Group, Alliance for Financial Inclusion), Roger Stuart (Head of Regional Hub for West and Central Africa, EIB)
 
-------------- 
(Presentation followed by cocktail) 6pm-8pm
SIDI, a solidarity investor founded in 1983, celebrates its 40th birthday
To celebrate this birthday, the SIDI team is inviting its partners at SAM to join them for drinks by the swimming pool of the Hôtel du 2 septembre at 6pm on Tuesday 17 October. This will provide an opportunity to present SIDI's innovative intervention model, which sets it apart in the inclusive finance sector. We will also use the event as an opportunity to present our operational structure, including our two new representative offices in Africa, in Kampala (Uganda) and Lomé (Togo). 
Over the last 40 years, SIDI has forged partnerships with a large number of African institutions through its various instruments: equity investments, loans (particularly via the FEFISOL fund) and support. We will look back at the progress made with some of these institutions while opening up the possibility of new collaborations. 
Organised by SIDI
In French and English (with translation) 
By invitation only
--------------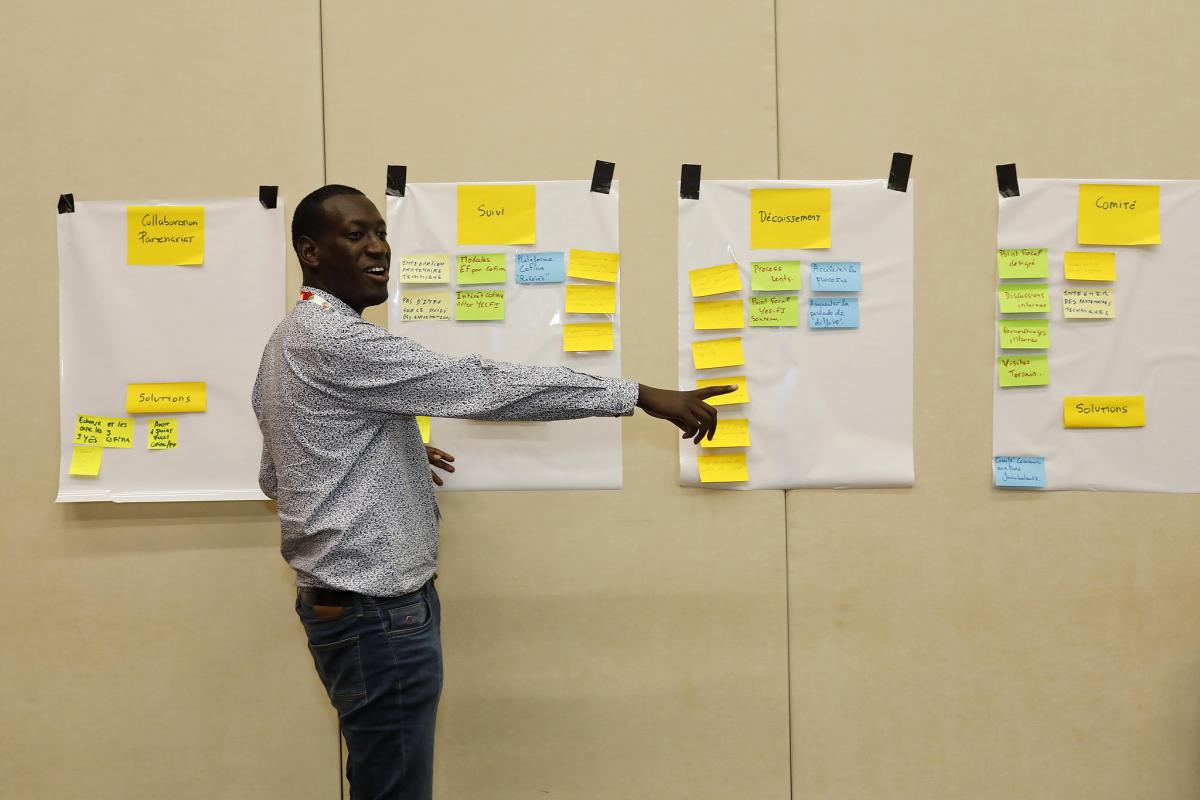 -------------- 
Thursday, October 19
(Training) 9am-5pm
Evaluating and improving environmental performance + Field visit (Friday morning)
Climate change and environmental degradation are already significantly affecting the most vulnerable populations, and pose significant risks to financial services providers (FSPs). So how can FSPs improve their practices?  
Learn how to evaluate and manage your environmental performance during this practical training course organised by Cerise+SPTF in collaboration with Entrepreneurs du Monde (EdM), HEDERA, the Grameen Crédit Agricole Foundation and Assilassimé Solidarité.  
The training session will take place over 1.5 days, with:  
* 1 day of training in which you will (a) identify the key arguments in favour of managing environmental performance, (b) explore key concepts, standards and tools that you can use to evaluate your environmental performance, (c) learn how to identify environmental risks and opportunities for your portfolio based on concrete examples and (d) carry out a case study on developing an environmental action plan. 
* This half-day field visit will give you an insight into the work carried out by Assilassimé Solidarité, particularly in the areas of access to energy and waste management. This Togolese institution is committed to implementing its environmental strategy.
Organised by: Cerise+SPTF, EdM, HEDERA, Assilassimé, the Grameen Crédit Agricole Foundation  
In French and English
Open to all participants  
Trainers: Snezana Jovic (Cerise+SPTF), Eugénie Constancias (EdM), Natalia Realpe Carillo (HEDERA), Jacques Afetor (Assilassimé) and the Grameen Crédit Agricole Foundation 
-------------- 
(Workshop) 9am-12.30pm
MAIN Transparency Award 
As part of its work on promoting transparency in the microfinance sector, the MAIN network offers its members the opportunity to commit to a transparency pact. The purpose of the pact is to encourage institutions to move towards sustainable transparency, by committing to the implementation of financial and social transparency policies that include provisions on informing, protecting and financially educating customers, and by taking the necessary steps to produce and disseminate information relating to their activities in accordance with the provisions of the pact and recommended standards.  
The MAIN Transparency Award is an event organised by the MAIN network and rewards institutions committed to transparency. A set of criteria is applied when evaluating each institution's transparency practices, with different levels of awards possible.  
Organised by MAIN  
In English with translation into French
By invitation only
Trainers: MAIN 
--------------  
(Training) 9am-12.30pm
The Client Protection Pathway and its benefits for Sub-Saharan Africa 
First, do no harm. 
Socially responsible, inclusive financial services should ultimately help clients to thrive—to meet daily needs, take advantage of opportunities, manage life's risks, and pursue their dreams. But at a minimum, financial services should do no harm. Financial service providers have an obligation to ensure that their products and services avoid harming clients. 
The Client Protection Pathway describes the steps that a financial service provider can take to implement the client protection practices necessary to avoid harming clients and communicate this progress to investors. 
Join us to learn how the Client Protection Pathway can support your work! 
Organised by CERISE+SPTF 
In French (with translation into English) 
Open to everyone  
Trainers: Anne-Laure Behaghel - CP Pathway Director at Cerise+SPTF 
--------------  
(Workshop) 2pm-5pm
Young Entrepreneurs Sustainable Financing Initiative (YES-FI) in West Africa
Sharing experiences and best practices between the various West African incubators involved in the Young Entrepreneurs Sustainable Financing Initiative (YES-FI).
Organised by ADA  
In French, without translation 
By invitation 
Trainers: Sophie Hartman, Aurélie Soetens 
-------------- 
(Workshop) 2pm-5pm
Exclusive session for investors: Elevating impact investing with Cerise + SPTF: prioritising client protection and uniting impact investors
Organised by Cerise + SPTF 
Target group: investment funds, central banks, development banks, rating agencies, impact investors 
Only open to these target groups 
In English (no translation) 
Trainers: Jurgen Hammer, Cecile Lapenu, Anne Laura Behaghel, Amelia Greenberg
-------------- 
(Workshop) 2-5pm
Faith-based microfinance entities addressing climate change through promoting sustainable and inclusive human development to build resilient communities in Africa 
Collaborated efforts toward building resilient communities in Africa through promotion of Faith based Microfinance entities- Caritas Africa, Banca Etica Group,Caritas Italiana and all Partners. 
Organised by Caritas Afrique/ Banca Etica 
In English (with  translation into French) 
Only open on invitation
Trainers: President of Caritas Africa, Project Coordinator Caritas Africa, Representatives of Banca Etica Group and Caritas Italiana, Representative of One Microfinance Institution. 
--------------      
(Workshop) 9am-10.30am
The CIF Movement, with more than 5,000,000 customers in Western Africa: what is its contribution to social inclusion and justice? 
The CIF Movement is a tool that supports sub-regional integration at the grassroots level in Western Africa with more than 5 million customers, 35% of whom are farmers, 45% of whom are women and 25% of whom are young people.
Its 5,000 employees, 49% of whom are women, work on a daily basis to promote financial and social inclusion in Western Africa, mainly through training, financial education, savings and lending programmes. 
This is an integrated movement involving six financial cooperatives from five countries (FECECAM-Benin, FCPB-Burkina Faso, Kafo Jiginew and Nyèsigiso from Mali, UM-PAMECAS from Senegal and FUCEC-Togo) with Côte d'Ivoire joining soon, four life insurance companies (CIF-VIE Benin, CIF-VIE Burkina, CIF-VIE Mali and CIF-VIE Togo) and a regional bank (LA FINAO).

Structure of the event:
Presentation of the CIF Movement, 
Presentation of the CIF Movement's actions and their impact in Western Africa
Outlook 
Discussion
Whether you are an impact investor, a technology provider or a non-governmental organisation, the CIF Movement is open to any partnership seeking to step up its work on improving people's living conditions with a view to promoting social inclusion and justice in Western Africa.
Organised by the CIF (Confederation of Financial Institutions of Western Africa)
In French, without translation
Open to all participants 
Speakers: 

Mathieu Soglonou, Chief Executive Officer of the CIF 
Dominique Lesaffre, former Chief Executive Officer of SIDI, member of the CIF's Strategy Committee 
Eric Ekue, Chairman of the Board of Directors of LA FINAO, former Secretary of UMOA's Banking Commission
Kokoumeh Fedy, Managing Director of CIF life insurance in Togo.
-------------- 
(Workshop) 2pm-5pm
Formulation of an ADA & CIF resilient agriculture programme
An internal workshop aimed at formulating the "Climate-resilient Agriculture" Programme.  
Organised by ADA and CIF  
In French, without translation  
By invitation only  
Trainer: Laura Pala, ADA 
-------------- 
(Workshop) 2pm-6pm
Inclusive finance for productive use of energy in decentralised energy systems
Private sector decentralised renewable energy (DRE) systems play a crucial role in improving energy access in Africa and the achievement of Sustainable Development Goal 7 (SDG7). Productive uses of energy (PUE) contribute to economic and social development in rural areas as well as to a green energy transition. However, low income levels and the often high costs of decentralised renewable energy services limit their adoption in rural areas. Innovative and inclusive finance solutions are required to improve access to productive equipment and boost their uptake. Microfinance institutions (MFIs) play a crucial role, but their engagement in the renewable energy and energy efficiency sectors has been limited so far due to financial constraints, rigid collateral requirements and lack of knowledge of DRE technologies and business models. 
Content of the Workshop: 
The Workshop, organised by the Alliance for Rural Electrification (ARE) and ADA, will provide an overview of DRE systems, productive use solutions and existing finance solutions thanks to innovative partnerships between MFIs and the providers of green solutions. The discussions will bring together investors, MFIs and green energy providers to explore what is needed to increase financing for the sector and enhance the impact of improved access to green energy. 
The target audience includes MFIs, local commercial banks, FinTech, donors, development finance institutions, renewable energy companies, cooperatives, productive equipment suppliers, agri-business associations, women associations. 
Organised by ADA and ARE (Alliance for Rural Electrification) 
In French and English (with translation) 
Open to all participants of the SAM  
Trainers: Marina Abboud (ADA) et Gabriele Pammesberger (ARE) 
-------------- 
Friday, October 20 
(General meeting) 9am-5pm
MAIN General Meeting
MAIN will hold its Annual General Meeting on Friday, 20 October 2023 as a SAM fringe event. At this AGM, the management reports for the past two years will be presented to members together with the business plan for the next three years.  
This session is restricted to MAIN members only.  
Organised by MAIN  
In English, with translation into French 
By invitation only  
Trainers: MAIN 
-------------- 
(Round table) 9am-12.30pm
Round table on the role of MFIs' public refinancing schemes in the environmental transition of companies
This round table will bring together public refinancing funds of microfinance institutions, their main funders and their supervisory authorities, with a view to analysing their role in financing the environmental transition of SMEs and micro-enterprises. The aim will be to discuss fundamental issues such as mandates, regulatory constraints and taxonomy, the most appropriate financing mechanisms, as well as the appropriate partners to involve in the financing chain.  
Organised by ADA  
In French with translation into English  
By invitation only  
Trainers: Elise Juguet (HORUS), Marina Abboud et Aurélie Soetens
-------------- 
(Training) 9am-5pm
The digital transformation of microfinance institutions
The digital revolution is profoundly transforming the world of finance and pushing financial service providers to adapt themselves. For many experts, the digitalization of microfinance is a long-term trend within the sector, and an important tool for improving the services provided to clients. Digitalization also allows MFIs to increase their revenues and reduce their costs, and therefore to sustain their operations.
In addition, digitalization makes it possible to strengthen interactions with customers. MFIs, like traditional banks, have significant competitive advantages over fintechs since they have historical and privileged relationships with their clients; they hold data on their financial behaviour and have the infrastructure to provide the human touch that low-income customers need.
Organisations must therefore train themselves to be able to implement a digitalization strategy adapted and in accordance with the needs of their customers. This training will thus provide institutions with the necessary tools to pursue or initiate this digitalization process. It will allow, among other things, to fully understand the issues and evaluate the efforts to be made on a financial, technical and organizational level but also to understand the different options for the deployment of digital finance within institutions.
Organised by : Grameen Crédit Agricole Foundation
In French
Open to all participants
-------------- 
(Visit) 7am-4.30pm
Visit of a reforestation project on the banks of the Mono River (Limited number of places)
Organising an event such as SAM in Togo generates significant greenhouse gas emissions. To offset emissions that cannot be avoided, ADA and SAM are supporting a reforestation project on the banks of the Mono River, on the border between Togo and Benin.
This project is managed by the organisation Graine de vie Luxembourg and implemented by Graine de vie Togo and the CEDV association in Benin.
The Mono River, which stretches for 460 km, separates Togo from Benin in the South. Today, the banks of the river, and in particular the flora and fauna, are largely degraded. To restore this ecosystem while enabling farming communities to carry out their activities in a sustainable manner, a project to reforest the riverbanks and plant agroforestry upstream is being launched between the villages of Asrama and Athieme in collaboration with local authorities and communities.
Join us to find out more about this project, meet the stakeholders and make a symbolic contribution during a site visit on Friday, 20 October.

Programme:
Departure from Lomé around 7 a.m. 
Visit to the 20,000-plant nursery
Potting activity for volunteers
Visit sites to be reforested
Discussion workshop with local community representatives and municipal authorities
Drinks at the town hall (10 km from the site)
Lunch 
Departing for Lomé at 2pm, arriving around 4.30pm.
-------------- 
From Monday 16th to Friday 20th October
(Training) 9am-6pm
CATAPULT: Inclusion Africa 2023
CATAPULT: Inclusion Africa, developed by the LHoFT Foundation and sponsored by the Ministry of Foreign & European Affairs – Directorate for Development Cooperation and Humanitarian Affairs of Luxembourg, provides a tailor made program with intensive mentoring, coaching, peer to peer learning and dedicated workshops for the selected Fintech startups. The program will include sessions on business model mapping, investment readiness, funding and capital raising, social impact, scaling strategy, building teams and other strategic sessions. Several alumni of previous year's programs will travel to Togo to share their experiences with the 2023 cohort.
Organised by the LHoFT Foundation
By invitation only
--------------