SSNUP annual report 2021 published
18 July 2022
ADA has published the annual report 2021 for the SSNUP programme. In 2021, the programme approved 14 projects supporting 30 SMEs, farmer cooperatives, microfinance institutions and insurance companies in 15 developing countries. There is an almost equal division of the 30 supported investees between financial intermediaries, SMEs and farmer organisations & cooperatives. 

These projects aim to strengthen the services offered to smallholder households and promote linkages within agricultural value chains, while also reinforcing the internal financial and management capacities of the companies.
Image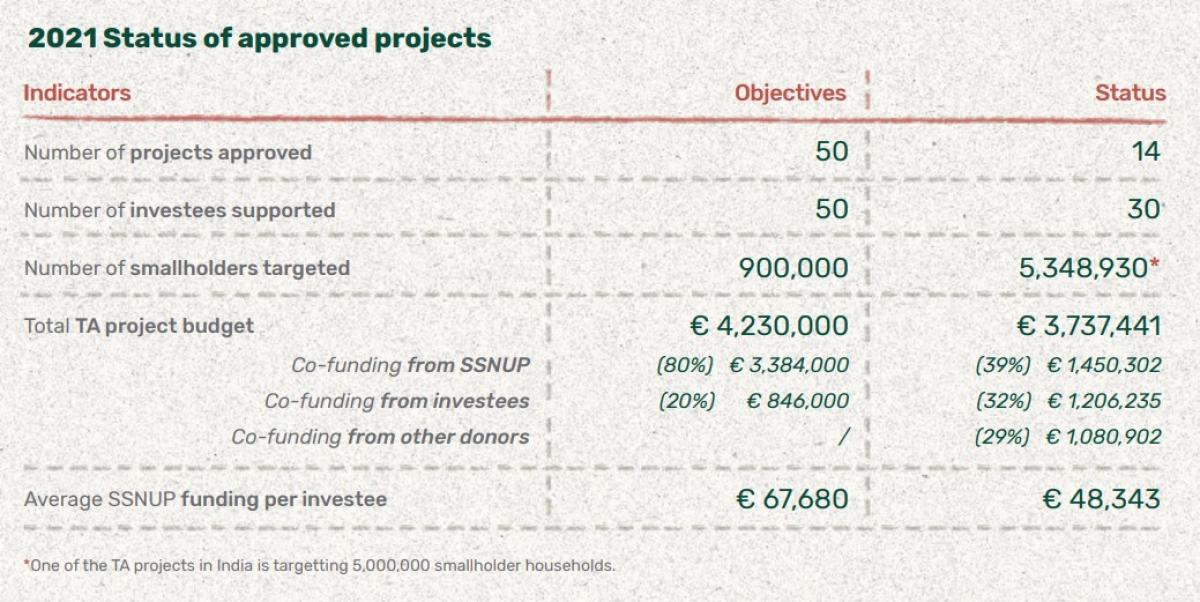 It should be noted that most investees benefit from several types of intervention at the same time. The most prevalent area of intervention is internal management which benefits 67% of investees. This need to strengthen investees internally could also be a result of the difficulties they faced during the Covid-19 pandemic. This intervention is most commonly coupled with developing financial and non-financial services for smallholder households. The most frequently supported value chains are coffee, cashew nuts, cocoa, maize and rice – a combination of staple and cash crops.

On the programme level, The Liechtenstein Development Service (LED) joined SSNUP as a funder in 2021 and will provide € 1,500,000 until 2023. The impact investors SIDI – Solidarité pour le développement et l'investissement and Alterfin also joined the programme in 2021.