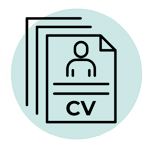 Job opportunities
- Programme Manager
Call for tender
- Green inclusive finance consultant / consultancy firm

Internships

Apply
Body
Job opportunities
PROGRAMME OFFICER
Location: Luxembourg City, with regular missions in the countries concerned
Type of contract: Permanent contract
Deadline for applications: 6 June 2022
Description: You will identify, formulate and manage programmes in partnership with various actors in the financial inclusion and sustainable development sector in ADA's countries of intervention. You will provide technical advice on the implementation of inclusive finance programmes. In particular, you will:
Design support programmes for the development of financial inclusion in line with ADA's Operational Development Plan
Monitor the implementation of the programmes
Collaborate with other ADA teams: Thematic Programmes, Investment, Communication and Knowledge Management. 
Body
---
Call for tender
GREEN INCLUSIVE FINANCE CONSULTANT/CONSULTANCY FIRM 

Location: Bangladesh, Bhutan, Nepal, Cambodia, Laos 
Type of contract: Consultancy 
Deadline for applications: 15 May 2022
Description: SEI, in consortium with ADA, Pandan Green and APRACA, are setting up a new green finance programme for "Preparing the inclusive green finance ecosystem for scaled up international private sector climate finance for adaptation and mitigation by vulnerable communities in Asia Pacific". Under that framework, ADA is looking for consultants/a consultancy firm to conduct the following assignments in Bangladesh, Bhutan, Cambodia, Laos and Nepal:
• Green inclusive finance policy and regulatory framework assessments 
• Inventory and assessment of suitable green technologies, services, supply chain actors and stakeholders.
Body
---
Internships
If interested, please send your application (cover letter and updated CV) to internship@ada-microfinance.lu.
ADA currently offers students a research internship during which they can carry out research on inclusive finance for their final thesis as part of their academic curriculum.
Entirely supervised by ADA's "Research and Development" team, the research internship allows trainees to develop their research skills and to contribute to research on priority topics identified under the "Research and Development" programme. Applications should clearly indicate the research topic, in particular the research question addressed, as well as the envisaged research methodology.
---
Apply
To apply for one of our offers, please send your CV and cover letter to Sylvie Marquegnies by email to recrutements@ada-microfinance.lu.
---
Social networks
Follow us on LinkedIn for updates on our job openings!