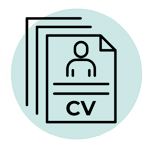 Body
Job opportunities
---
ADA is currently recruiting a:
Programme Officer - Agricultural and Forestry Value Chains  
You will develop and manage programmes in Africa, Asia and Latin America that combine the development of tailored financial solutions, technical support and market access to enable smallholder farmers and forestry owners to secure their livelihood in a sustainable manner.
The position is based in Luxembourg City, with regular missions to the countries concerned.
Your profile
•    Experience with agricultural and forestry value chains 
•    Minimum 5 years of relevant professional experience
•    Experience in the field in developing countries
•    Post-graduate university degree in agronomy, forestry and/or environmental studies, agricultural or environmental economics, sustainable development, environmental management, international cooperation or equivalent 
•    Proven expertise in project management and implementation 

Application deadline: 12 June
Body
---
Internships
ADA only offers research internships for the duration of two to six months for students who need to complete their degree with an academic thesis. They will be tasked with researching an inclusive finance topic that is a priority for ADA. Fully supervised by the Knowledge Management team, the internship not only enables the student to acquire methodological skills, but also to contribute to the creation of new knowledge by answering specific research questions. If required, the student will go on sponsored field missions to collect data.
The desired research topic(s) should be indicated in the application. Please note that applicants need a working knowledge of both English and French.
To apply, please send your application (CV and cover letter) to info@ada-microfinance.lu.
---
Social networks
Follow us on LinkedIn for updates on our job openings!