Body
Fostering impact microfinance
ADA considers that the development of economic activities carried out by urban and rural micro and small entrepreneurs (MSEs) and small agricultural producers in the Least Developed Countries (LDCs), not only allows them to improve the quality of life of their families, but also contributes in job creation and the economic and social development of their regions (Central America, South-East Asia, and Africa). To reach its target effectively and efficiently, ADA has chosen to support inclusive finance organizations in the global South, primarily MFIs whose mission is to have a positive economic and social impact on their targeted populations. ADA provides direct technical support mobilizing its expertise and know-how. ADA also pursues its partnerships with professional associations and networks. This support aims to produce a leverage and dissemination effect and to contribute to the consolidation of the institutional capacities of these actors, which are crucial for the proper functioning of the inclusive finance sector at the national or regional level. ADA counts on 44 staff members, including 3 seconded staff members in Burkina Faso, Kenya, and Cambodia, as well as 5 project consultants based in Cabo Verde, Burkina Faso, Tunisia, Niger, and Laos. ADA enjoys the High Patronage of H.R.H. the Grand Duchess of Luxembourg.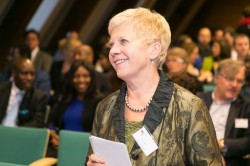 ---
Mia Adams - Founder and Honorary President of ADA
« ADA – Appui au Développement Autonome – was created in May 1994. It was an organization meant to be, as its name aptly puts it, a support, i.e. a backing over time of the projects needed by people willing to make them happen. It was a way of making people accountable. » 
Read the interview
---
ADA is busy working in relevant and important areas
Body
---
Mission and vision
ADA's mission statement
Poverty reduction by providing the populations concerned, mainly micro and small entrepreneurs, with responsible financial and technical solutions adapted to their needs.
ADA's vision
ADA acts as a catalyst to generate, identify, develop and implement solutions that facilitate inclusive development.
ADA's approach is innovative. For ADA, innovation does not necessarily mean creating, but rather adapting existing solutions to specific contexts. The results of the projects developed by ADA are intended to be sustainable. Its actions consider all stakeholders in the same sector, the same value chain, in a holistic development approach.
Activities are always defined in a way that best serves the final beneficiaries, working closely hand-in-hand with partners in the field.
Discover a summary of our strategy by downloading the document below: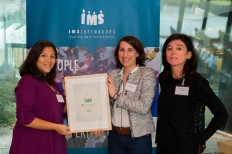 ADA: committed on all fronts
ADA has become a new member of IMS Luxembourg (Inspiring More Sustainability), the leading network of Luxembourg companies involved in Corporate Social Responsibility.