LED – Liechtenstein Development Service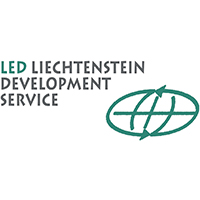 LED – Liechtenstein Development Service
The Liechtenstein Development Service (Liechtensteinischer Entwicklungsdienst, LED) is entrusted by the Government of Liechtenstein with the implementation, coordination and monitoring of bilateral development cooperation. The Liechtenstein development cooperation is geared towards the sustainable and comprehensive development of disadvantaged and marginalised regions of the world, especially rural and structurally weak regions.
Thematically, the LED focuses on rural development/food security, intercultural bilingual education, vocational education and training, and microfinance. Human rights, social justice, gender equality, climate, and the protection of the environment and resources are important crosscutting themes.
The LED is currently active in ten key countries in the following regions: Southern Africa (Zimbabwe, Zambia, Mozambique), East Africa (Tanzania), West Africa (Burkina Faso, Mali, Senegal), Latin America (Peru, Bolivia), Eastern Europe (Moldova). International projects are also supported by LED.