ADA seeks innovative solutions to improve access to basic services
22 September 2022

Access to basic services for vulnerable populations is one of the priorities of ADA's new 2022-2025 strategic plan. ADA is in the process of identifying innovative solutions to expand access to water, sanitation and hygiene (WASH) services and renewable energy in its countries of operation and began testing these solutions through pilot projects. Ultimately, successful pilot projects will generate new thematic programmes.
Access to basic services includes access to drinking water, basic hygiene and sanitation facilities, essential health care, education (at least primary school) and energy.
In 2022, ADA developed a methodology of identifying providers of innovative solutions to improve access of its target populations to basic services and to test these services on the ground. This methodology is based on three stages:
- identification of the needs of target populations for a certain service in a specific country
- seeking out suppliers of innovative and sustainable solutions, accessible through appropriate financing mechanisms
- testing solutions with suppliers through 6 to 12 month-long pilot projects financed by ADA for up to 30 000 EUR.
On the one hand, these pilot projects aim to experiment with innovative, small-scale solutions and on the other hand, they enable ADA to test a relationship with a specific partner. Once several pilot projects have been completed, ADA will be able to identify the most relevant solutions and the most reliable partners with whom to design a more ambitious programme to meet the needs of its target populations on a larger scale.
Six pilot projects to improve access to renewable energy and WASH services (water, sanitation and hygiene) are currently being implemented in Guatemala, Senegal, Burkina Faso and Bangladesh.

An example of a pilot project in Guatemala
In this context, ADA recently observed the outcome of a project led by Water for People in Guatemala, an NGO that provides drinking water and sanitation solutions with the help of local communities for the benefit of future generations. Toilets and washbasins, as well as an environmentally friendly wastewater treatment system, were installed in a school in the community of Llano Grande. Schoolchildren now have adequate sanitary conditions. Small children are no longer afraid of the old toilets with a big hole they could fall into and now have toilets adapted to their size. Girls and boys have separate toilets to ensure the necessary privacy and are no longer forced to go outdoors. In particular, girls no longer have to skip school for fear of using the toilets when they have their period.
Following the installation of this sanitary equipment, schoolchildren and community members were trained in good hygiene practices (how to use toilets, wash their hands, brush their teeth, etc.). Fathers were also trained in installing toilets and in maintaining sanitary facilities for future generations.
Schools are one of the starting points of the project, as children are key drivers of behavioural change within their families and for future generations.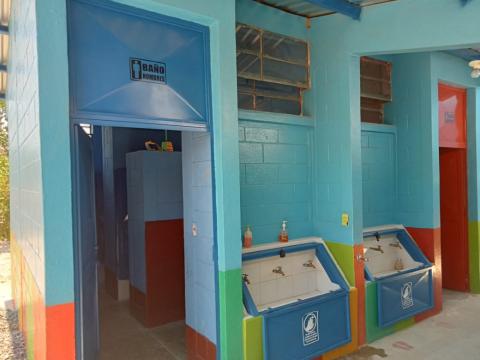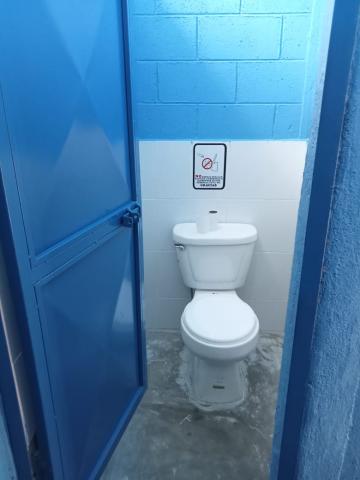 Clean water sources have also been installed near homes thanks to a system transporting natural water from the mountains through an underground water pipeline to a water filtration tank.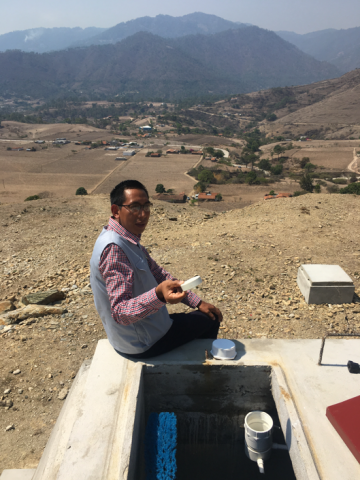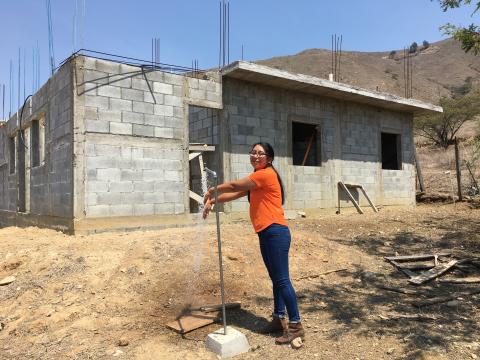 The added value of ADA: supplementing the offer with access to financing
ADA has initiated a similar test project in collaboration with Water for People in three communities in the municipality of San Andres Sajcabajá of the Department of Quiché, adding the access to financing component in which it has more than 25 years of expertise. This financing component is provided by a local micro-finance institution (MFI), Génesis, which was brought into the project by ADA and its long-standing regional microfinance network partner, REDCAMIF. Génesis will offer WASH credits to the communities targeted by ADA and Water For People to enable them to acquire sanitary equipment adapted to their needs (toilets, washbasins, water chlorination tanks, etc.). The project also includes strengthening some actors in the WASH value chain such as masons and the hardware stores selling basic equipment. Water for People is responsible for carrying out the construction work locally.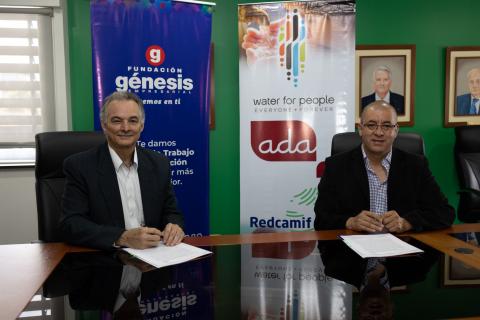 For more information on the support of ADA and REDCAMIF for the region's MFIs in the past, see the Results of Water and Sanitation Improvement Projects in Central America and the Dominican Republic: read the document
Also see the sector study "Financing water and sanitation solutions in Central America and the Dominican Republic" conducted by REDCAMIF in collaboration with Water for People: read the sector study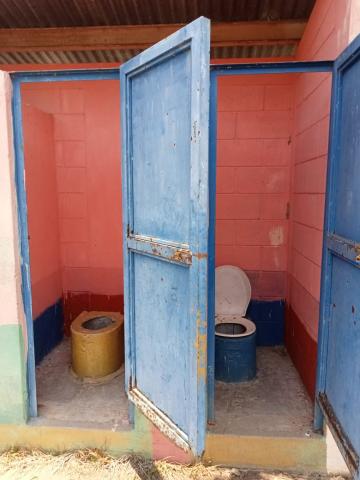 Other pilot projects on other topics in the pipeline
This year, ADA will continue its search for solutions to access basic services (WASH and renewable energies) through pilot projects in its regions of operation. In particular, several solar energy pilot projects are being put in place in Senegal and Burkina Faso.
ADA also conducts pilot projects on its other two strategic areas of priority: entrepreneurship of young people and agricultural and forestry value chains. 

Are you an innovative solution provider that facilitates access to basic services? 
Contact us: b.godefroid@ada-microfinance.lu