Paragraphe
Body
---
Ouagadougou at the centre of inclusive finance

Inclusive finance as a development lever
The African Microfinance Week (SAM) aims to become a common African platform for discussion and debate among all microfinance sector practitioners. Over the course of a week, banks, decentralised financial systems, FinTech, donors, NGOs, investors and innovators gathered at the International Conference Centre in Ouagadougou, Burkina Faso, to see how inclusive finance can contribute to achieving the SDGs, eliminating hunger, eradicating poverty, producing and consuming sustainably, and putting an end to inequalities.

Burkina Faso: the place to be
Organising the SAM in Burkina Faso is really only putting the situation to rights. In late 2014, the SAM should have been held in Ouagadougou, but the popular uprising led the organisers to relocate to Dakar. The request for this fourth edition came from the Burkinabe government, which is determined to make Ouagadougou the centre for inclusive finance: a unique space where hundreds of participants can take part in around 20 free training courses, attend debates and a research conference, meet investors at the Investors' Fair or discover sector innovations at the Innovators' Village. In this sense, SAM has created a valuable ecosystem that benefits not only the sector but also, and above all, African countries —primarily the host country. Partners, professional networks, sponsors and participants made this a unique event and the place to be.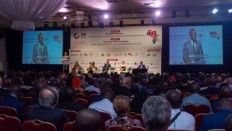 ---
A high-level conference
Composed of a series of plenary sessions and workshops, the SAM is primarily a two-day conference at which experts from the inclusive finance sector and senior political representatives can exchange ideas, debate and discuss the sector's key issues. This year's conference covered topics such as digital finance and FinTech, agricultural finance, money transfers, the development of small- and medium-sized enterprises, youth employment and gender inequality. A highlight of this edition was Burkina Faso's Prime Minister, Christophe Dabiré, chairing the opening ceremony alongside the Deputy Minister for Land Planning in Burkina Faso, the Senegalese Minister for Microfinance and the Social and Solidarity Economy, the Deputy Governor of the Central Bank of West African States and Ms. Paulette Lenert, the Luxembourgish Minister for Cooperation and Humanitarian Action.
---
More than 20 training courses and workshops
22 training courses and workshops were run free of charge by ADA and long-standing partners whose reputation and expertise precede them. These include UNCDF, Arendt, BNP Paribas, BRS, FAO, SPTF, Cerise, Microinsurance Network, Pamiga, Amarante, MicroSave, the Grameen Agricultural Credit Foundation, Banca Etica, Micro-assurance du monde, the Commercial Bank of Burkina Faso and SIDI.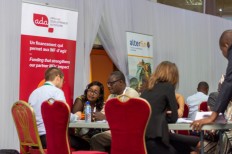 ---
An Investors' Fair
More than just a conference, the SAM is an events ecosystem. The Investors' Fair in particular brings together investors and MFIs through its 20-minute meeting sessions, which take place over a whole day. This year saw no fewer than 24 investors, 2 rating agencies and 110 MFIs from 27 countries come together. A total of 525 meetings were scheduled between all these stakeholders. Speaking on behalf of Verdant Capital, Ed Higenbottam said: "I had access to a wide range of MFIs, both English- and French-speaking, ranging from larger and more mature institutions to smaller and younger ones, some of which had a specific impact on development."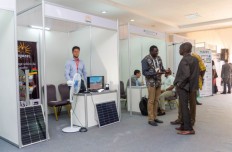 ---
The Innovators' Village
This year, the Innovators' Village had a facelift. The resolutely forward-looking B2B space welcomed 25 new technology providers supporting inclusive finance. The exhibitors, all of whom were from very different backgrounds, presented their digital solutions to curious visitors taking a look around the Village. To name a few, HPS (High Payment Systems) introduced PowerCard, a banking system for trading and applying for loans through a mobile application; Qotto introduced its battery-based solar kits, which can be used to operate devices such as lamps, televisions, and phone chargers; and "Hedera Connect", an online learning platform that connects financial service providers, investors and consultants. As a little bonus, there was a palaver tree in the middle of the Village, where people could take a break and swap ideas with other villagers.