Body
Research and Development - R&D
---
Research & Development (R&D) activities provide ADA with in-depth knowledge of the strategic themes of the inclusive finance sector, are used to identify, develop and test projects, and allow it to share knowledge and best practices.
---
ADA implements most of its projects using a "Research-Action" approach, designed to produce practical knowledge, from reflection and experimentation, according to a participatory principle. R&D activities therefore form an integral part of projects, thus strengthening innovativeness, improving the impact the projects have and orienting them in line with the evolution of the sector.
The R&D programme comprises four types of activity:
Monitoring innovative and promising themes - Gathering information to anticipate developments and innovations in the sector, guiding the research projects-measures to be taken and strengthening the ability to analyse projects implemented by ADA;
Capitalizing and learning from projects - Gathering practices for identifying and analysing lessons learned and experiences from ADA projects;
Ensuring that the lessons identified are learned and that new knowledge is internalized and disseminating the results of the monitoring and capitalization activities;
Creating a link between academic research and ADA projects thanks to collaboration via a network of academics and researchers.
---
ADA Chair 
The ADA Chair is the result of a partnership between ADA and the University of Luxembourg to develop a skills centre bringing together research and training activities about inclusive finance regulations. This partnership between the academic and professional world aims to strengthen knowledge and skills regarding the legal and regulatory aspects of inclusive finance in response to the needs of the sector.
---
CERMi - Centre for European Research in Microfinance
ADA and CERMi develop research projects leading to academic publications (articles, theses) and knowledge-sharing workshops between ADA collaborators and CERMi researchers (ULB, Solvay Business School, University of Mons)
---
University and professional trainings in microfinance in Europe
ADA is involved in several university and professional training programs:
---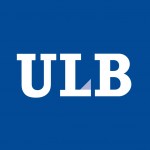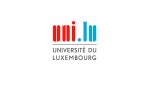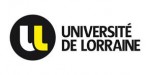 Research
ADA contributes, directly or through financing, to carrying out thematic studies in expanding areas of interest for actors of the inclusive finance sector, such as the financial health of microenterprises, the financing of agricultural value chains, support for SMEs with high growth potential, etc.
---
Tools and methods for responsible financial and non-financial services providers
Assessing and improving the financial health of micro-entrepreneurs
ADA and the European Microfinance Network (EMN) are carrying out a joint research project in the field of the financial health of micro-entrepreneurs. The project is supported by JPMorgan Chase Foundation and its purpose is to identify and share good practices on the assessment of financial health and specific support provided to micro-entrepreneurs at risk or facing financial issues e.g. cash flow management, confusion between personal and professional finances, access to finance, late payments, etc.
The project is structured as a cross-country research activity covering eight countries across three different continents (Europe, LATAM and Africa) and will involve a mix of financial and non-financial service providers. Based on field visits into these organisations and desk research to collect best practices, the project aims to produce a practical guide dedicated to financial and non-financial service providers to improve their practices in assessing the financial health of micro-entrepreneurs and supporting them with non-financial services.
ADA will be able to share the practical guide with all its partners supporting micro-entrepreneurs through non-financial services and foster its use by these partners.
On top of that, a research publication is accessible to the inclusive finance sector to share the results of the project.
Project partners: PerMicro, Fondazione Welfare Ambrosiano (Italy); Adie, Positive Planet (France); Fundación Oportunitas, Incyde (Spain); Outset Finance, NWES (UK); CREDISOL, Aliança Empreendedora (Brasil); Pro Mujer, Pro Empleo (Mexico); Norandino, ADEC ATC (Peru); SEF, SAICA (South Africa).
Manual and tools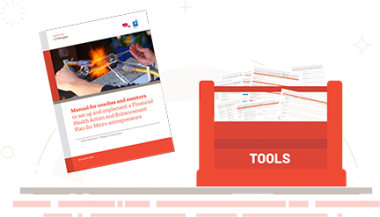 Key output of this project, the financial health Manual comes complete with a set of tools to improve the organisational practices used to assess the financial health of micro-entrepreneurs and support those in financial crisis. This manual was written for business advisors, mentors, coaches, and/or trainers working with micro-entrepreneurs to help them deal effectively with financial issues.These tools are available in 5 languages (French, English, Spanish, Portuguese (Brazil) and Italian)..
Contact:
Linda SZELEST
l.szelest@ada-microfinance.lu

---
ATLAS: the financial and social data platform for MFIs
ATLAS is an online platform to gather data from the various social and financial performance analysis tools of financial service providers worldwide for information, comparison and performance improvement purposes. It thereby aims to promote transparency in the inclusive finance sector.