Organiser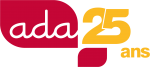 Since 1994, ADA has been working to develop the provision of microfinance to populations excluded from the conventional banking circuits. Our action is designed to reinforce both the autonomy and capacities of microfinance institutions (MFIs), professional associations and networks. ADA also assists governments in their efforts to support and structure the microfinance sector at the regional and national level. With this aim in mind, we can propose and develop specific and innovative microfinance products which have a positive impact on the life of thousands of people, organise trainings for microfinance professionals working in, and on behalf of, the South, as well as provide advice and support to MFIs in their search for funding. Furthermore, we have taken the decision to be involved in research with a view to anticipating the future needs of the world of microfinance and to gauge the social impact of our actions. Our flexible approach enables us to adapt each project according to the needs of our partners and the realities in the field.
ADA enjoys the High Patronage of HRH the Grand Duchess of Luxembourg.
For more information: www.ada-microfinance.org 
---
With the support of

Burkina Faso is located at the heart of the Economic Community of West African States (ECOWAS) and the West African Economic and Monetary Union (UEMOA). With a potential market of nearly 300 million people, this area guarantees the free movement of people, goods and capital in order to promote cooperation and integration of peoples.
His Excellency Mr. Roch Marc Christian KABORE, who came to power on 29 November 2015 following free and transparent elections, presides over the country's destiny with his Prime Minister Christophe Joseph Marie DABIRE, appointed on 21 January 2019.
For more information: www.gouvernement.gov.bf
---

Luxembourg's Directorate for Development Cooperation and Humanitarian Affairs has been committed for nearly 20 years to the development of microfinance and inclusive finance. The Directorate works with civil society stakeholders specialised in microfinance. Luxembourg supports the evolution of the sector through its contribution, conceptualisation, support for research and development of new tools, political action in many national and international fora, exchanges with multilateral and bilateral partners, both public and private, or CSOs and through its financial commitment to a multitude of actors and programmes active in this area.
For more information: cooperation.gouvernement.lu/en
---
Co-organisers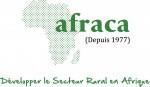 AFRACA (African Rural and Agricultural Credit Association) is a regional association of Sub-Saharan financial and non-financial institutions involved in promoting rural and agricultural finance. AFRACA was established in 1977 alongside similar institutions across the globe as a lead advocate and coordinator of rural and agricultural finance in their respective regions. The AFRACA secretariat is based in Nairobi, Kenya where it was registered under the NGOs Coordination act in 1981 and received diplomatic status from the government of Kenya in 2003.
For more information: www.afraca.org

MAIN (Microfinance African Institutions Network) is an international non-profit association created in 1995 in Abidjan by the initiative of several institutions with a long experience in microfinance and/or the promotion of microenterprises in Africa. The MAIN network's mission is to contribute to the strengthening of the economic and social role of African Microfinance Institutions by setting up an African programme to promote microfinance in the continent's development process.
As of December 31, 2018, MAIN had 113 members in 27 countries in Africa and Europe. MAIN brings together MFIs, national networks, NGOs working in microfinance, cooperatives, banks, and "resource" organisations (universities, social investors).
MAIN member institutions reach a total of 4.3 million customers with outstanding loans and savings exceeding $1.650 billion.
For more information: https://www.mainnetwork.org/en/

The mission of the Association Professionnelle des Systèmes Financiers Décentralisés du Burkina Faso (APSFD-BF) is to defend the material and moral interests of the profession and strengthen the capacities of its members by offering quality services adapted to their needs. It aims to be an association of excellence in Africa working towards the emergence of a more professional, transparent and fully integrated microfinance sector in the financial system.
For more information: www.apsfd-burkina.bf

The Federation of Professional Associations of Decentralized Financial Systems of the West African Economic and Monetary Union (FAPSFD-UEMOA) or (''The Federation'') was established in October 2016 in Dakar at the initiative of the UEMOA APSFDs with the support of the Canadian NGO SACO-CESO, partner institution of four of the eight West African APSFDs.
The active members of the Federation are the 8 APSFDs of the WAEMU countries: Benin, Burkina Faso, Côte d'Ivoire, Guinea-Bissau, Mali, Niger, Senegal and Togo. Honorary members may join the Federation with the approval of the Board. The Federation's mission is twofold: to defend the collective interests of its member APSFDs and to promote the Decentralized Financial Systems of the WAEMU zone.
For more information: fapsfd-uemoa.org
---
Partners
---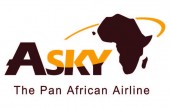 ASKY Airlines was created in 2007 with the aim of creating a strong link between States by developing a local air service; promoting the development of trade, the movement of people, goods and services; to be a first-class international airline with a distinct positioning focused on Africa; contributing to the development of tourism.
ASKY Airlines is a 100% private airline without government investments, its main investors are: West African Development Bank - BOAD; Investment and Development Bank - EBID; ECOBANK Bank; ETHIOPIAN Airlines; other private institutions and individuals.
For more information: www.flyasky.com
---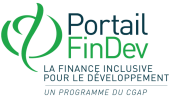 FinDev Gateway, previously known as Microfinance Gateway, is CGAP's independent knowledge platform where the global financial inclusion community comes together to share lessons and ideas on making financial services work for poor people.
The platform is a public good available to anyone interested in financial inclusion.
In addition to the English site serving a global audience, FinDev has three regional platforms in French, Spanish and Arabic, which focus on their respective audiences in sub-Saharan Africa, Latin America and the Caribbean, and the Arab world.
For more information: www.findevgateway.org
---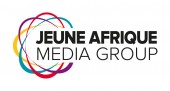 Jeune Afrique Média Group is the leading multi-media group providing information and services to French and English-speaking African and international French and English-speaking economic and political decision-makers concerned with Africa.
For more information: www.jeuneafrique.com
---

MicroCapital publishes information on microfinance, SME investing and other forms of impact investing monthly in the MicroCapital Monitor and daily at MicroCapital.org . Since 2005, we have been covering news, events, research summaries and a range of special features on the sector. As impact investing is an emerging industry with a legacy of charity, objective news with a business orientation is scarce. MicroCapital seeks to counter this scarcity by providing candid information with the goal of encouraging rational growth of the industry.
For more information: www.microcapital.org
---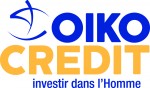 Established in 1975, Oikocredit is a worldwide cooperative and financial institution that promotes sustainable development by providing loans, capital and capacity building support to microfinance institutions, cooperatives, fair trade organizations and small to medium enterprises. As a social investor, Oikocredit's work is guided by the principle of empowering people to improve their livelihoods. Oikocredit offers a triple return to its investors: social, environmental and financial.
At 31 December 2016, we had a capital outstanding of one billion euros invested on 801 partners in 70 countries. Being close to our clients and knowing their markets through our network of 34 national and regional offices is at the heart of our work.
This year, OikoCredit will celebrate 25 years of presence in Africa. To this end, the institution will sponsor the Gala Dinner at the SAM, alongside ADA, which will also celebrate its 25th anniversary.
For more information: www.oikocredit.coop/
---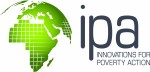 Innovations for Poverty Action (IPA) is a research and policy nonprofit that discovers and promotes effective solutions to global poverty problems. IPA brings together researchers and decision-makers to design, rigorously evaluate, and refine these solutions and their applications, ensuring that the evidence created is used to improve the lives of the world's poor. Since our founding in 2002, IPA has worked with over 575 leading academics to conduct over 650 evaluations in 51 countries. This research has informed hundreds of successful programs that now impact millions of individuals worldwide.
For more information: poverty-action.org
---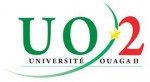 The University Ouaga 1 Professeur Joseph Ki-Zerbo is a partner of the Research Meets Africa conference alongside the SAM - Semaine Africaine de la Microfinance.
---

The Alliance for Rural Electrification (ARE) is an international business association that promotes a sustainable decentralised renewable energy industry for the 21st century, activating markets for affordable energy services, and creating local jobs and inclusive economies.
ARE enables improved energy access through business development support for its Membership along the whole value chain for off-grid technologies.
As Proud Partner of SEforALL, ARE collaborates with SEforALL through specifically tailored interventions which lie on the critical path as identified by the Global Tracking Framework (2017). ARE mobilises and unites all private sector players and partners who are passionate and committed to improve regional socio-economic development and quality of life of individuals with the provision of electricity.
For more information: www.ruralelec.org
---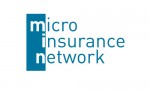 The Microinsurance Network is the global multi-stakeholder platform for professionals and organisations that are committed to making insurance inclusive. Membership-based, our Secretariat brings together diverse stakeholders from across the value chain who share our vision of a world where people of all income levels are more resilient and less vulnerable to daily and catastrophic risks. We encourage peer-to-peer exchange and learning, facilitate the generation of knowledge and research, and act as advocates, promoting the role that effective risk management tools, including insurance, play in supporting the broader development agenda.
For more information: www.microinsurancenetwork.org