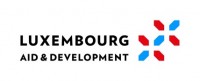 Ministry of Foreign and European Affairs of Luxemburg
Directorate for Development Cooperation and Humanitarian Affairs
Luxembourg Development Cooperation stands firmly at the service of the eradication of poverty, especially in the least developed countries. Luxembourg focuses its development cooperation on some well-defined social sectors: health, education, including vocational training and professional integration and integrated local development, as well as relevant initiatives in the field of microfinance and inclusive finance, which have been encouraged and supported since the beginning of the 1990s.
Swiss Agency for Development and Cooperation
The Swiss Agency for Development and Cooperation (SDC) is the Directorate for international cooperation and humanitarian aid of the Federal Department of Foreign Affairs of Switzerland.
Swiss international cooperation, which is an integral part of the Federal Council's foreign policy, aims to contribute to a world without poverty and in peace, for sustainable development. It fosters economic self-reliance and state autonomy, contributes to the improvement of production conditions, helps address environmental problems, and ensures better access to education and basic healthcare services.
"SSNUP addresses the productivity, income and resilience deficiencies of smallholder households by strengthening business transactions between agricultural value chain actors and smallholder households through a systemic approach to agricultural market development, with a particular focus on gender equality, youth and employment. SSNUP aims to deepen and strengthen the safety nets of 10 million smallholder households (3 million in the first phase) in the South (with a focus on sub-Saharan Africa), thereby improving their well-being and resilience, representing about 50 million low-income and highly vulnerable people (15 million in the first phase)."
Hans Ramm, Senior Policy Advisor - Agricultural Finance & Responsible Investments, Swiss Agency for Development and Cooperation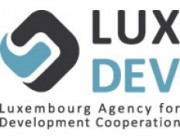 LuxDev
LuxDev is the operational pillar of the Luxembourg bilateral cooperation. Its mission is to actively participate in the implementation of the development cooperation policy of the Luxembourg government, which focuses on poverty eradication and sustainable development in its social, economic and environmental aspects.
In the field, LuxDev aims at strengthening their partner countries' ownership, i.e. their ability to exercise effective control over their own policies and development strategies, ensuring effective coordination of the development support provided by all technical and financial partners.
At international level, LuxDev is active in the research being conducted by its peers and takes part in international networks, particularly in Europe, where its expertise has proven to be useful. 
---
LED - LIECHTENSTEIN DEVELOPMENT SERVICE
The Liechtenstein Development Service (Liechtensteinischer Entwicklungsdienst, LED) is entrusted by the Government of Liechtenstein with the implementation, coordination and monitoring of bilateral development cooperation. The Liechtenstein development cooperation is geared towards the sustainable and comprehensive development of disadvantaged and marginalised regions of the world, especially rural and structurally weak regions. 
Thematically, the LED focuses on rural development/food security, intercultural bilingual education, vocational education and training, and microfinance. Human rights, social justice, gender equality, climate, and the protection of the environment and resources are important crosscutting themes.
The LED is currently active in ten key countries in the following regions: Southern Africa (Zimbabwe, Zambia, Mozambique), East Africa (Tanzania), West Africa (Burkina Faso, Mali, Senegal), Latin America (Peru, Bolivia), Eastern Europe (Moldova). International projects are also supported by LED.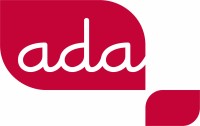 ADA - Appui au Développement Autonome
ADA is a Luxembourgish NGO which plays a leading role in the inclusive finance sector internationally. Since 1994, ADA has been working to develop microfinance services in favor of populations excluded from the conventional banking circuits. Its action is designed to reinforce both the autonomy and capacities of microfinance institutions (MFIs), professional associations and networks. ADA also assists governments in their efforts to support and structure the microfinance sector at the regional and national level. 
ADA proposes and develops specific and innovative microfinance products which have a positive impact on the life of thousands of people, organises training sessions for microfinance professionals, and provide advice and support to MFIs in their search for funding. Furthermore, ADA carries out research activities to anticipate future needs in the microfinance sector and to measure the social impact of its actions. Its flexible approach enables it to adapt each project according to the needs of its partners and the reality in the field. 
The NGO operates in nearly 40 countries in Latin America, West Africa and South-East Asia. 

Grameen Crédit Agricole Foundation
Created in 2008, under the joint impetus of the directors of Crédit Agricole S.A. and Professor Yunus, winner of the 2006 Nobel Peace Prize and founder of Grameen Bank, the Grameen Crédit Agricole SA Foundation is a multi-business operator that aims to promote a shared economy. As an investor, lender, technical assistance coordinator and fund advisor, the Foundation supports more than 80 partners (MFIs and social business institutions) in some 30 countries with commitments of nearly €90 million.  The Foundation primarily targets microfinance institutions that serve women and rural populations. These institutions support around 3 million clients.

Incofin
Incofin is a global leading impact fund manager focused on investing in dynamically managed enterprises in emerging countries, founded with the purpose to drive impact for people in emerging countries in a financially sustainable way. As an active investor and "committed beyond investment", Incofin is driven by a strong interest for business solutions that promote inclusive progress, Incofin seeks to improve the lives of more vulnerable and less privileged communities. The Incofin team supports portfolio companies before, during and after the investment period. This includes value creation initiatives that support portfolio companies' profitable growth, in addition to initiatives that enable growth and drive expansion such as management capacity building, performance monitoring and governance strengthening.
Incofin has 19 years of experience of working with risk capital in the form of private debt and private equity investments with over EUR 1 billion in assets under management. Incofin has a team of more than 60 professionals spread over the headquarters in Belgium and local investment offices in Cambodia, Colombia, India and Kenya.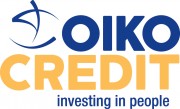 Oikocredit
Oikocredit is a social impact investor and worldwide cooperative with over four decades of experience in leading positive change through investments in financial inclusion, agriculture and renewable energy. Guided by the principle of empowering low-income people to improve their quality of life, Oikocredit supports partners in Africa, Asia and Latin America through loans, investments and capacity building. Oikocredit is financed by individuals and institutions who want to be part of a global movement for social change. Their investments prioritise social impact while safeguarding the environment and generating fair financial returns. It's a global organisation with local presence, able to respond to the partners' needs and strengthen them by offering more than financing.

Symbiotics
Symbiotics is the leading market access platform for impact investing, dedicated to financing micro- small and medium enterprises and low- and middle-income households in emerging and frontier markets. Since 2005, Symbiotics has structured and originated some 4,000 deals for over 450 companies in almost 90 emerging and frontier markets representing more than USD 5.5 billion. These investments have been purchased by more than 25 fund mandates and more than 50 third party specialized fund managers, forming a growing ecosystem and marketplace for such transactions.
Symbiotics offers tailored private impact debt portfolio management and advisory services, currently serving more than 20 funds for a range of development finance institutions, global banks, asset managers and institutional investors.
Symbiotics has deployed more than USD 10 million for about 130 technical assistance projects (ranging from governance, product development, technology, sustainability, or social performance), reinforcing financial institutions in emerging markets.

responsAbility
responsAbility Investments AG is an asset manager in the field of development investments and offers professionally-managed investment solutions to private, institutional and public investors. The company's investment solutions supply debt and equity financing predominantly to non-listed firms in emerging and developing economies. Through their inclusive business models, these firms help to meet the basic needs of broad sections of the population and to drive economic development.
---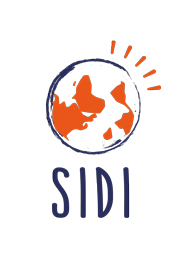 SIDI - SOLIDARITÉ POUR LE DÉVELOPPEMENT ET L'INVESTISSEMENT
Created in 1983 by CCFD-Terre Solidaire, SIDI (Solidarité Internationale pour le Développement et l'Investissement) is a solidarity investor in support of the consolidation of economic activities to improve the living conditions of vulnerable populations in the South and East. SIDI supports local actors such as microfinance institutions and producers' organisations, which develop local services for populations excluded from traditional economic and financial services. It provides them with financial services (equity investments, loans, guarantees) and support (governance, management, strategy, social performance, etc.). Since 2017, SIDI has adopted Ecological and Social Transition (EST) as its central approach and has strengthened its support of the most fragile partners to improve their know-how. These two priorities allow SIDI to remain in permanent dialogue with partner organisations.
SIDI thus promotes a form of finance that serves integral, socially just and ecologically sustainable development, based on the values of solidarity, trust, ethics and transparency. Its shareholders, both private individuals and institutions, give it the means to implement projects and they expect nothing but human, social and environmental gains in return.
A pioneer of solidarity finance in France, SIDI is today broadly recognised for its activities and is a state-approved Social Utility Solidarity Company (ESUS). Since 1997, the SIDI shares are recognised by the Finansol committee of independent experts.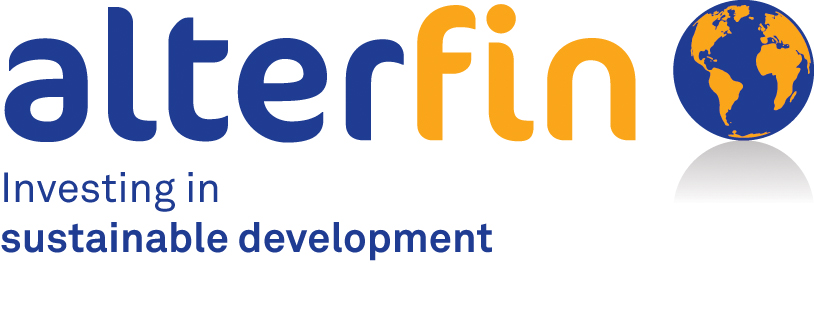 Alterfin is a Belgian impact investment cooperative active since 1994 in Latin America, Africa and Asia. Alterfin aims to improve the livelihood and overall living conditions of the socially and economically disadvantaged people and communities mainly in rural areas in low- and middle-income countries worldwide. The cooperative's over 6000 members want to enhance human dignity by promoting individual and collective economic activities that contribute to sustainable development. Alterfin does so by providing working capital and capex loans to smallholder farming organizations, SME's in the agri-value chain and other sectors generating a positive environmental and social impact. Furthermore, Alterfin funds microfinance organizations with a strong rural focus.  As of 2021, Alterfin has 165 partners with an outstanding portfolio of over EUR100M in 35 countries. With its 77 direct agri-related investments, the cooperative funds over 25 agricultural produce and demonstrates its clear commitment to smallholder farming.
---
CSAF - Council On Smallholder Agricultural Finance
Founded in 2012 as a forum for lenders to share learning, CSAF now includes 16 members and affiliates committed to market growth and impact.CSAF members convene to share learning, develop industry standards and best practices, and engage other stakeholders to address barriers to market growth and impact.