The Financing Innovation Tool (FIT)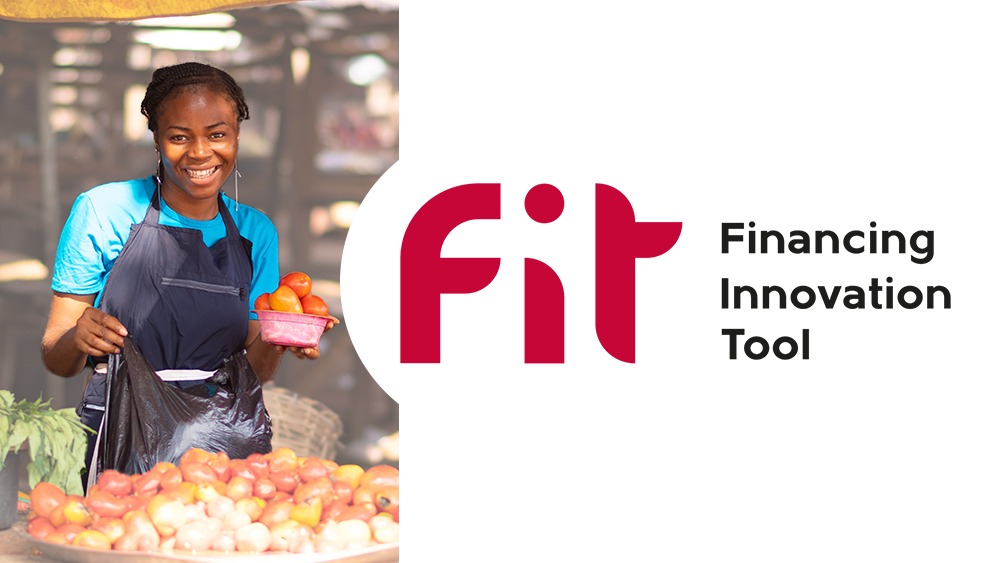 Flexible financing solutions combined with technical assistance enable small, innovative businesses in developing countries to become investor-ready and increase their impact in line with their social mission.
Despite their growth potential, innovative and impact-oriented SMEs, microfinance institutions and business support organisations in developing countries are often stifled by a limited availability of capital and lack of business skills. 
The Financing Innovation Tool (FIT) closes this financing gap with a broad range of financing instruments, including debt, subordinated debt, equity and guarantees. These diverse options will enable FIT to invest in innovative enterprises with a strong social mission at different stages of development, depending on their risk-return profile, size, scale, management structure and financial skills. 
Investees' individual needs will be considered when combining financing from FIT with ADA's technical assistance to strengthen their internal governance and market readiness in a holistic and sustainable manner. The aim is to make the companies financially autonomous and investor-ready so that they may access further funding from professional impact investors. 
Innovation as a key financing requirement
Innovation and a strong sense of initiative are key selection criteria for FIT investees. This can take the form of a service, product or business model which constitutes an innovation for the institution itself, the sector, the market or the final beneficiaries.
FIT will build on ADA's longstanding experience in helping entrepreneurs in developing countries to identify promising and innovative companies with a strong social mission for its investment pipeline. This will ensure the development of an investment portfolio with a strong focus on innovation and impact.
Specific legal status ensures transparency for donors
FIT is the first société d'impact sociétal (Societal Impact Company, SIS) dedicated to financial services.  Approved by the Ministry of Labour, Employment and the Social and Solidarity Economy, FIT offers donors a new distribution channel with a measurable impact. As a societal impact company with 100% impact shares, all profits will be re-invested, thus maximizing the effectiveness of donations. 
The FIT SIS is owned by ADA as well as by the Directorate for Development Cooperation and Humanitarian Affairs of the Ministry of Foreign and European Affairs. This meets a strong demand for a secure, government-backed channel for societal investing which benefits from an NGO's longstanding experience. 
To ensure the donations to FIT reach structures that truly need and deserve to be supported, FIT will primarily target investees who already have a direct or indirect link with ADA.
In addition to audited financial statements, ADA publishes an annual impact report based on key social and environmental performance indicators. This full transparency not only highlights the targeted nature of FIT financing but will also help donors to appreciate ADA's expertise in selecting innovative investees with a large potential for social and environmental impact. 
A highly experienced Management Board 
The FIT Management Board is composed of representatives of the inclusive finance and development sector in Luxembourg: 

Axel de Ville, Chairman of FIT and Director of Strategy and Innovation at ADA, has in-depth knowledge of development issues in Africa, Latin America and Asia and worked for the United Nations in Africa for several years. 
Laura Foschi, Executive Director at ADA, is represented on the management boards of major inclusive finance actors and has extensive experience in the field (she spent over ten years in Latin America, Africa and the Balkans) as well as in providing inclusive finance training and lecturing. 
Paul Weber, Legation Secretary, Coordinator inclusive and innovative finance at the Ministry of Foreign and European Affairs, Directorate for Development Cooperation and Humanitarian Affairs. In addition to his experience related to inclusive and innovative finance, Mr Weber has been involved in various initiatives related to digital for development as well as private sector engagement. 
The management board is complemented by a diverse funding committee composed of experts in impact investing, social impact, agriculture and forestry value-chains, entrepreneurship and access to basic services.
Private donations sought to complement public subsidies 
While ADA and the Luxembourgish government provided initial funding of EUR 5.5 million, FIT aims to collect EUR 10 million by 2025. Institutional and individual private donors wishing to support FIT can contact info@fit-sis.lu. All donations are fully tax deductible.