Body
Definition of financial inclusion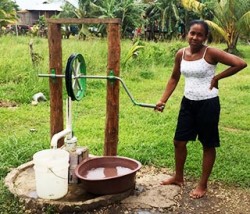 Financial inclusion encompasses a range of financial and non-financial products and services made available to the poor to combat financial exclusion.
The financial services include:
Microinsurance (inclusive insurance) with all possible variants related to insurance (climate risk, death, etc.)
Pensions
Savings products
Money transfers
Non-financial services are very broad and can include:
Training (in business management, risk management, governance, etc.)
Similarly to microfinance (see the definition of microfinance), financial inclusion aims to broaden access to affordable and responsible non-banking and non-financial products and services. To ensure that as many people as possible are included in the financial system and that they benefit from appropriate banking services, a range of products and services have been developed, the best known being microcredit. Other financial services include money transfers, micro-savings, microinsurance and micro-pensions. Well designed and in the hands of strong and responsible actors, these products have enormous potential for development.
Financial inclusion enables poor people to finance their activities, save, support their families and protect themselves from the risks of daily life. Their distribution on the market is ensured by various financial institutions: microfinance institutions (MFIs), cooperatives, microinsurance providers, banks, etc. It is essential that these distributors adopt a responsible and social approach to their activities in order to achieve the primary objective of financial inclusion: to fight poverty. However, many challenges remain for these distributors: the challenge is to serve the interests of the poor while ensuring their own economic viability.