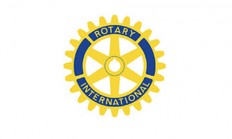 Rotary Club Luxembourg
The Rotary's goal is to encourage and foster the ideal of service which can be found in every worthy enterprise, especially by applying this ideal in the private, professional and public life, and to promote a better understanding between peoples, selflessness, and peace. In light of this, the Rotarians of the Grand Duchy of Luxembourg founded "Hope 2005": the Rotary project for microfinance in 2005, which also marked the International Year of Microcredit launched by the United Nations.
At the suggestion of Her Royal Highness the Grand Duchess Maria Theresa, UNESCO Ambassador, "Espoir 2005" joined forces with ADA to strengthen Cambodian microfinance institutions serving mainly women entrepreneurs, by offering credit funds to 4 institutions. At the end of this project, the "Espoir 2005" Committee continued its partnership with ADA through another initiative aimed at offering young African entrepreneurs new perspectives through the provision of adapted financial and non-financial services. This initiative had a concrete positive impact on youths thanks to its capacity to create new job opportunities. After the success of the projects in Togo, Niger and Burkina Faso, the Rotary Clubs have expressed the will to continue and expand this cooperation to other countries of the African continent. Young professionals will thus have the opportunity to create their new business, improve their livelihood have a better future.
Website of the Rotary Club Luxembourg