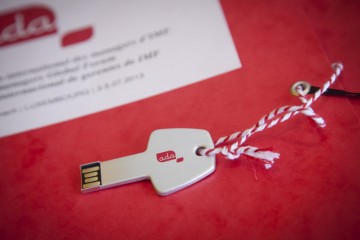 ---
Project objectives
To accompany public institutions to develop a sustainable inclusive finance sector.
Intervention areas
Cape Verde - Tunisia
---
Advising public institutions
---
We support the development and expansion of inclusive finance through projects at the national level. This is the case in Cape Verde and in Tunisia, where we support practitioners at all levels of the sector in order to ensure its sustainable development.  
---
ADA carries out projects designed to expand the inclusive finance sector at the national level. These projects are designed to be participatory and they operate in close cooperation with all of the parties concerned; in other words, they involve all three levels of the sector: the governments, the professional associations and the microfinance institutions. The objective is to provide the actors at these three levels with the appropriate managerial skills so that they are able to consolidate their activities on an autonomous basis. This support is provided in the form of training and technical assistance.  
The involvement of these three levels of the sector is the cornerstone of the success of these projects which have a national scope. This type of approach makes it possible to jointly address all of the challenges faced by the country concerned and to reconcile interests which often differ from one another.  
MACRO: the government and the regulatory authorities
MESO: the representative bodies of the inclusive finance sector
MICRO: the microfinance institutions
This type of integrated approach at all levels boosts the impact of the project and makes it possible to create an environment which is both stable and conducive to the development of inclusive finance.
In 2012, the governments of Luxembourg and Cape Verde signed an agreement to carry out a project to develop microfinance within the framework of the third Indicative Cooperation Programme (ICP).  The project is designed to promote and to energise the microfinance sector in the archipelago in order to help it to become self-sufficient and to provide services to the population of Cape Verde which is currently excluded from the conventional banking system. ADA manages this support project in collaboration with the governments of Luxembourg and Cape Verde. 
Following the Jasmine revolution, the development of inclusive financial services was identified as an important driver for socio-economic development in Tunisia. In this context, the European Investment Bank (EIB) has developed the MicroMED programme which is designed to promote the financial inclusion of the population through the development of the microfinance sector. The EIB has entrusted ADA with the task of providing the technical assistance for the project.